Some places have remained a bit of a mystery for me in my home state of Arizona, and Chiricahua National Monument is among those.
I've been there a couple times before, as part of a day trip from Phoenix. On those occasions, I recall stopping in relatively nearby Tombstone for a quick morning visit, and then driving on to Chiricahua. That always left me with barely enough time to drive up to the most popular overlook in the park, Massai point, take in a view, look at my watch, and realize I have to hit the road and drive for almost 5 and a half hours back to my home. Now that's one heck of a casual Sunday drive!
But after seeing the rock spires that blanket the landscape at Chiricahua and never quite getting to adequately explore this "wonderland of rocks", as it is often called, it has forever beckoned me to return. But work obligations, laziness, or this or that always made the idea of returning seem a little out of reach...
That is, until I finally decided to make it happen. Being that this location is more remote than many others I've visited, I knew the best way to maximize my time there was to undertake a good ol' fashioned camping trip. And that's exactly what I did.
Chiricahua is an interesting place. If you've driven on interstate 10 in southeast Arizona, or anywhere in Cochise County, you probably have visions of a lot of dry-looking grassland and desert in your head right now. It can be a very barren area at times. As you make your way to Chiricahua, you'll see a lot of that. All the way up to the main gate of the park.
And then you drive in a ways, and all the sudden you transition from that barren landscape into a heavily wooded area. Just like that. How the heck did that happen so fast? Well, I'll tell you. It's the magical effect of the "sky island".
I'll steal a definition of "sky island" from wikipedia for you: "Sky islands are isolated mountains surrounded by radically different lowland environments". When you enter Chiricahua, you'll understand exactly what that means. And the transition is almost uncanny.
Bonita Canyon Campground occupies one such habitat. The campground is deep inside a forest of sycamore, alligator juniper, oaks, pines as well as many other interesting plants. It's thick with it. And best of all, it smells like the woods! Remarking on the woods-smell might seem weird to some of you, but if you've lived in the Sonoran desert for almost 20 years, the smell of the woods becomes quite a novelty!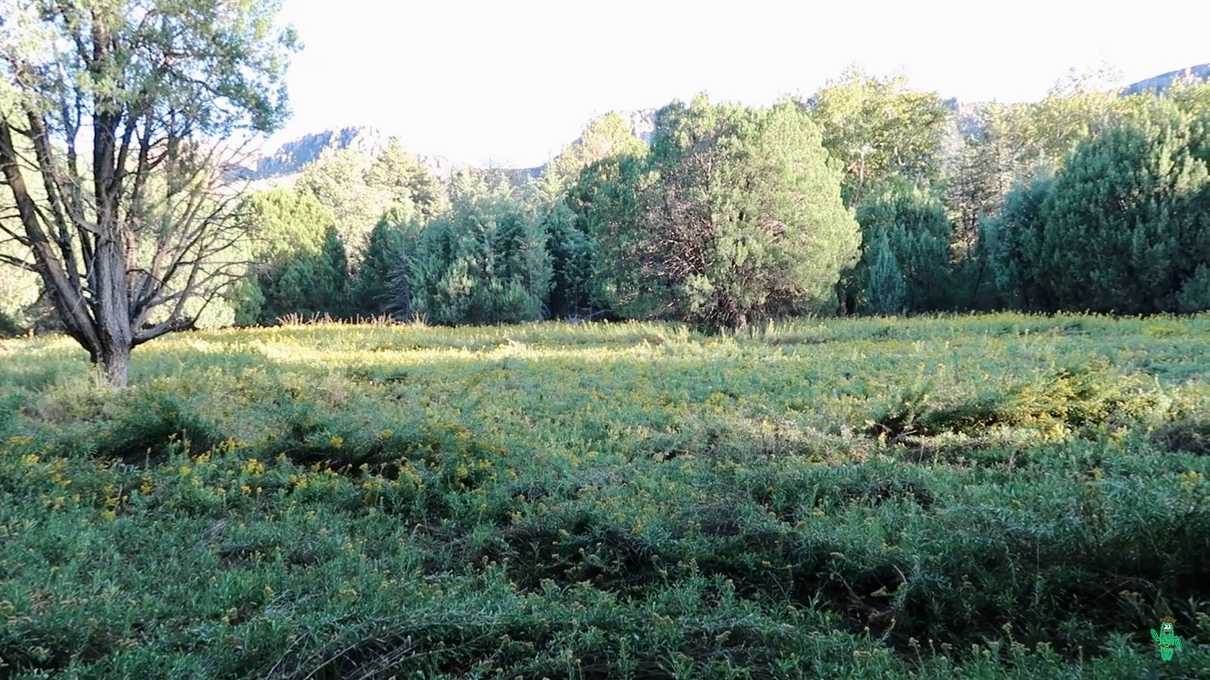 Not only are there tons of interesting flora there, this area also hosts some cool creatures too, evidenced by the food lockers that accompany each campsite. Yes, this is black bear country, and you'll see lots of signs indicating that you must secure all food items, or items with scents, in the food lockers at all times.
You'll also see signs at the beginning of any trailhead warning that hiking the area is not for the unwary. There are the bears of course, as well as cougars, rattlesnakes, and other potential hazards.
But scariest of all, during my time there, in the restrooms and other places in the park, were signs posted with big red letters that read "Rabies Warning!!!", accompanied by pictures of skunks, foxes and coaties: animals likely to carry the disease.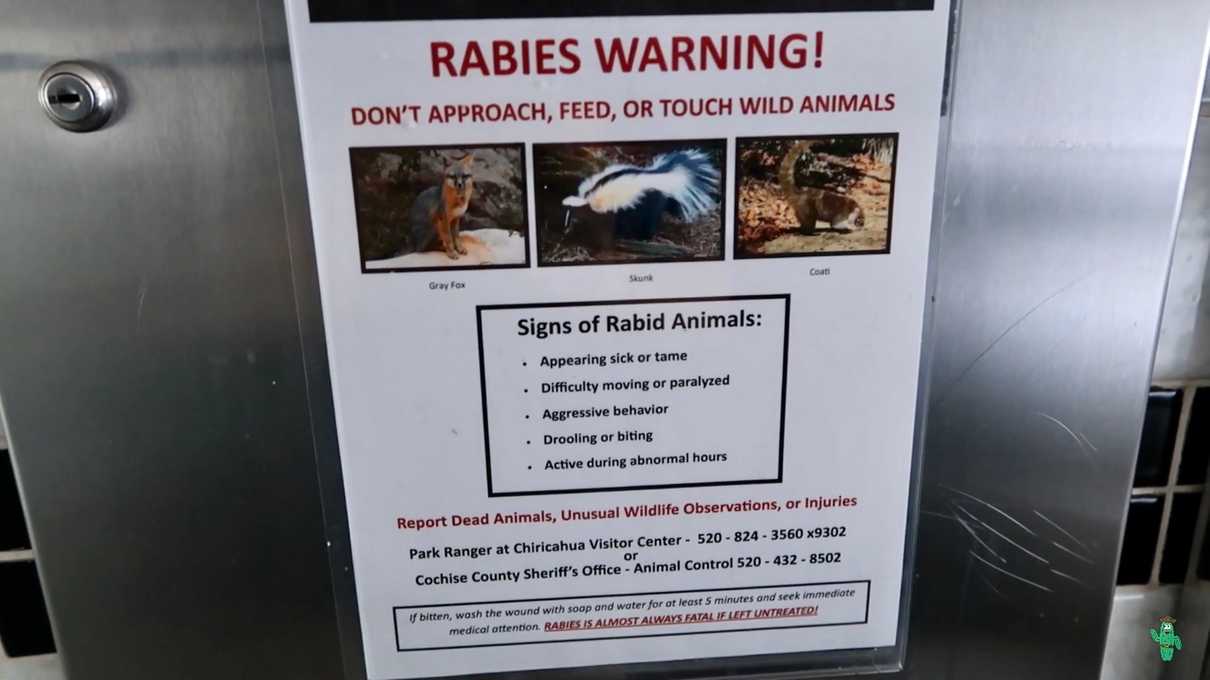 At this point I was starting to get a little creeped out, especially considering the area my campsite was in smelled heavily of skunk. What kind of wilderness adventure did I get myself into this time? I have a very active imagination, and visions of getting mauled by a mountain lion or bit by a rabid animal started creeping into my head, especially considering that I was planning to hike alone, deep in the wilderness the following day.
But I'll save you the suspense. I did hike some very remote areas and did a lot of exploring, and I didn't see a single threatening thing. Only some interesting birds that I've never seen before, and that's about it.
Now for some campground details. It's a very small campground with 26 sites total. All the campsites have a nice wooden fence outlining each area, and each sight is heavily shaded and deep in the woods.
One thing I particularly liked is that the sites have sizable tent pads. 12x12, which was perfect for my 10x10 tent. The pads had some kind of fine gravel-like substance in them, which strangely provided some very comfortable cushioning.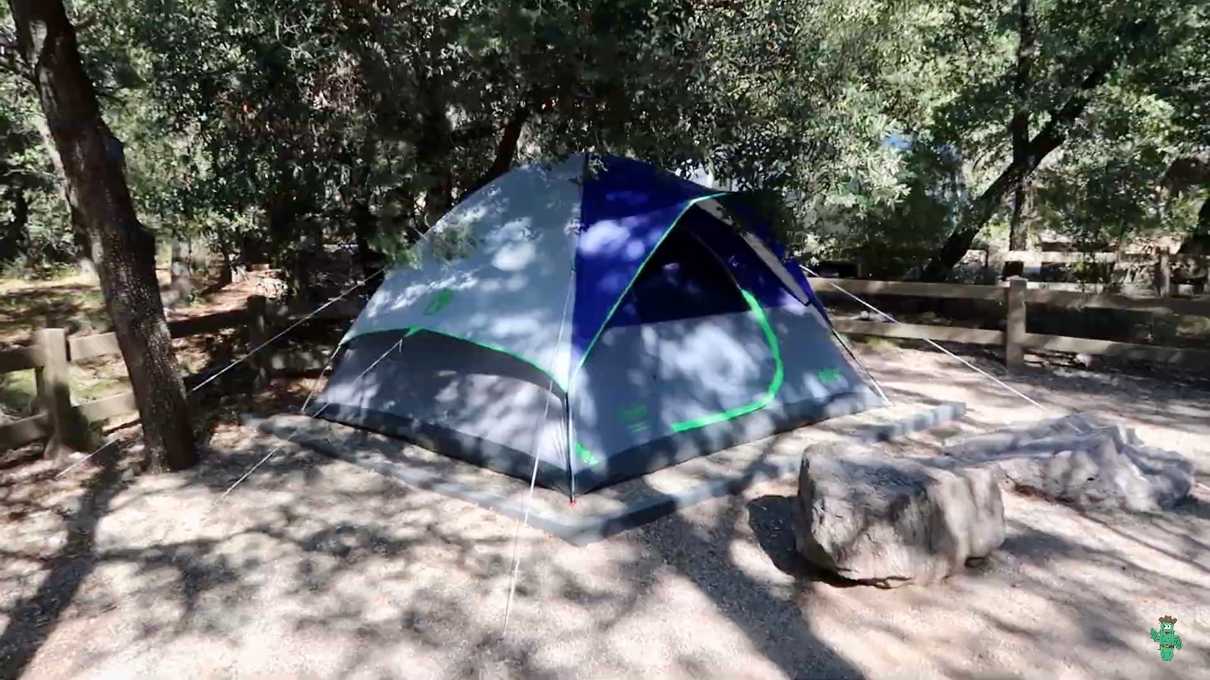 As mentioned, each site gets at least one food locker, although mine had two. There are also water spigots generously spaced out, so drinkable water is not ever far away. There are also plenty of trash cans, recycling receptacles for aluminum, and barrels for putting the leftover ash from your fire.
Each site also comes equipped with a picnic table and a stand-up grill. Note that there are no ground fires permitted at Bonita Canyon Campground, and they do not provide you with a fire ring for a more traditional campfire experience. Although that bummed me out a little, I understand why. This place is so remote that they are not prepared to deal with any major fire emergencies. But, you can build a fire in the grill if you like, although I just used it to cook my food with charcoal.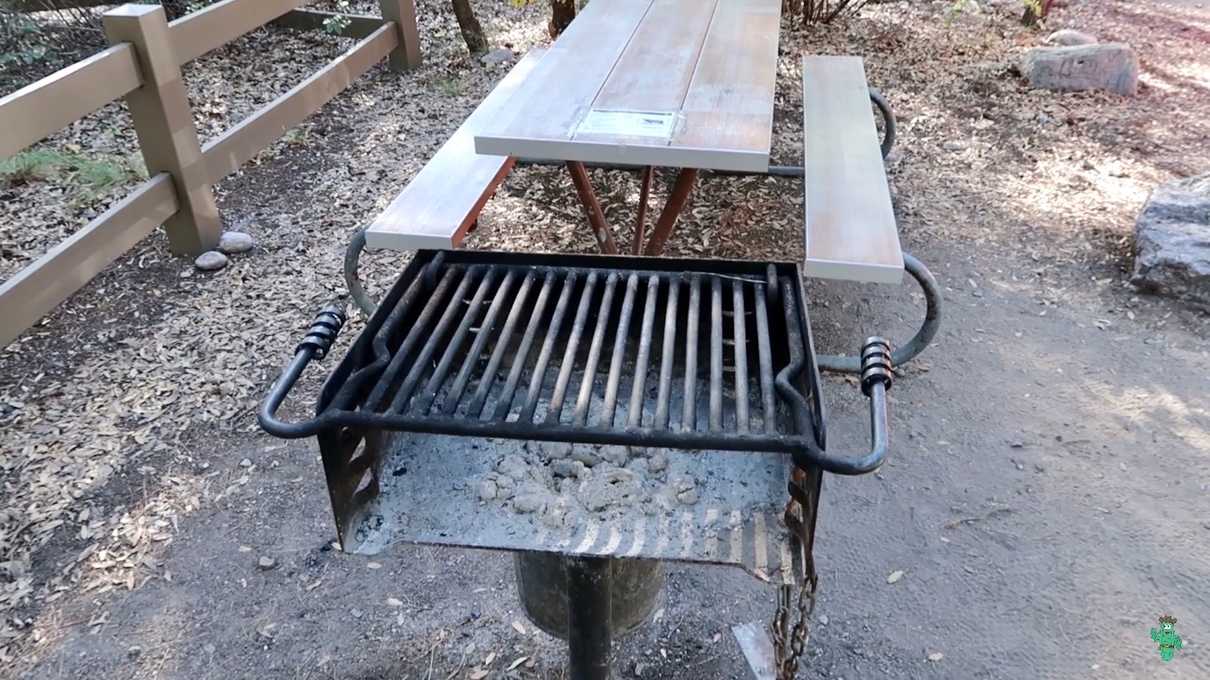 The only minor complaint I have is that my site, site 5, seemed to be very centrally located and surrounded by campsites on all sides. The neighboring site, site 7, was a little too close for my taste. On the second night, a family of 5 pulled in to site 7, and things got a bit rowdy for a bit, but thankfully it was short lived.
I strolled around the campground and looked at some other sites, and they do have a few that are much more spread out with better privacy. You might want to check out our campground video tour if you want to see some of those.
I don't want to mislead you into thinking that spacing is a major problem though. The dense woods, and nicely manicured campsites more than make up for it.
The campground only has one small restroom facility, but it does have running water with a sink and flushing toilets. It was a very nice facility, although a fellow camper had very bad aim, and it never seemed to get properly cleaned up during my couple night stay there.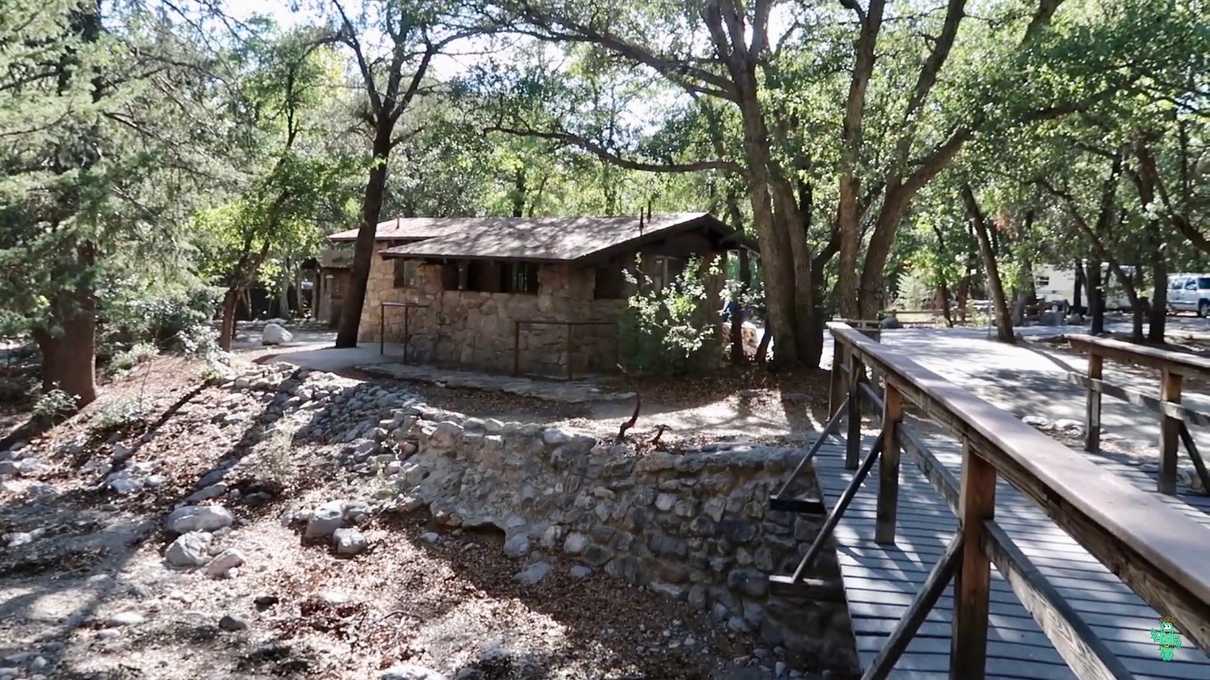 Another thing to be aware of if you are going to be coming in there with a large vehicle or camper is that they do have a vehicle length restriction of 29 feet. There are a couple dips in the road where I saw someone towing a camper scrape the bottom of their trailer pretty hard, and I managed to capture it on our campground video tour, so something that may be of interest for you to see.
When you visit, you will also want to come well prepared and bring everything you are going to need (food, ice, firewood, etc…), because the nearest town to get that kind of stuff is 40 miles away (one way). There is no general store or anything of the sort at Chiricahua.
Also note that you are probably not going to fare well with cellular service there. The best I got with Verizon at most times was 1 bar of 3G, which is essentially useless. They do have free public wifi at the visitor center, which is a 15-20 minute walk away, as well as an emergency phone next to the restrooms in the campground, which might be your only lifeline to civilization if you need it.
Overall, my stay at Bonita Canyon Campground was one of my favorites of the year. It was such a treat to camp in that forest, so far away from everything. The campground is small, there are few people, and it really is a beautiful campground. I love what they did with that place, so kudos to whoever designed it!
And best of all, I finally got to do a thorough exploration of the park, something I've wanted to do for almost 20 years!
I look forward to going back and spending more time there in the near future, and I hope that you too will be able to check it out! Chiricahua is one of the most unique places you may ever visit!