The Hotel Monte Vista has a rich past, both historical and paranormal. I've always been a fan of paranormal TV shows despite being mostly a skeptic and feeling that they're staged performances. Ghosts stories in and of themselves are simply entertaining to me. This old hotel has no shortage of stories to tell, and with autumn approaching, we couldn't help ourselves to see if we experienced any for ourselves.
In addition to permanent guests, countless celebrities have called the Hotel Monte Vista their home for either a night or extended stay while working in the area. The hotel is proud of their visitors and each room boasts the name of a celebrity who checked in. Names range from John Wayne and Carole Lombard to Michael Stipe and Freddie Mercury. It seems as though everyone had stayed at this hotel!
Driving up to Flagstaff, I wondered which celebrity's former room I would find myself in. Some of them have more colored history than others and after having read a bit about them on the hotel's website, I waited with bated breath as we were handed the key cards to our room. Room 401, the Lee Marvin room, was to be our quarters for the night. This room was not listed as one of the more haunted options and for that I was both disappointed and glad.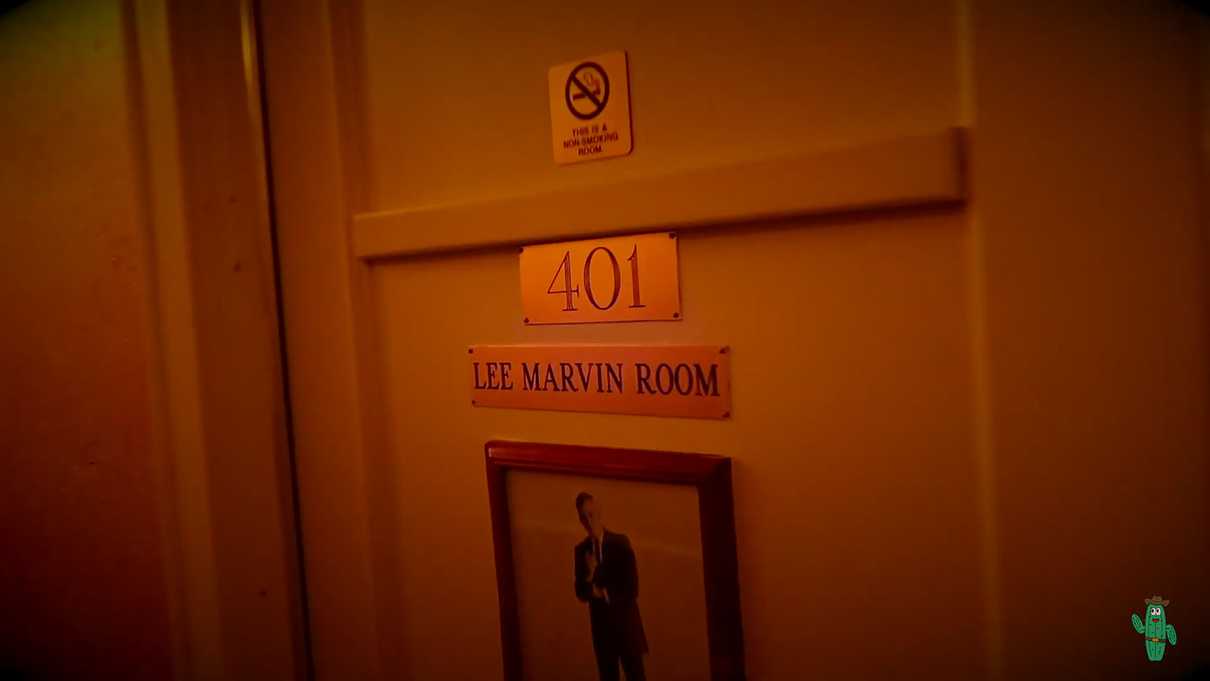 After settling in, we took a stroll around the floors, checking out the sights. This hotel is a gem and in its prime was likely a destination of luxury and opulence. Golden walls reflect warm light from the chandeliers. Wood beams decorate the lobby ceiling. The tiny elevator (by today's standards) was one of the first self-service Otis Elevators of the time. We headed downstairs to check out the bar. It was cozy and had a slight art deco flair. Perfect for imbibing a prohibition era drink! After all, this hotel was home to a speakeasy in Flagstaff during prohibition and ran a bootlegging operation.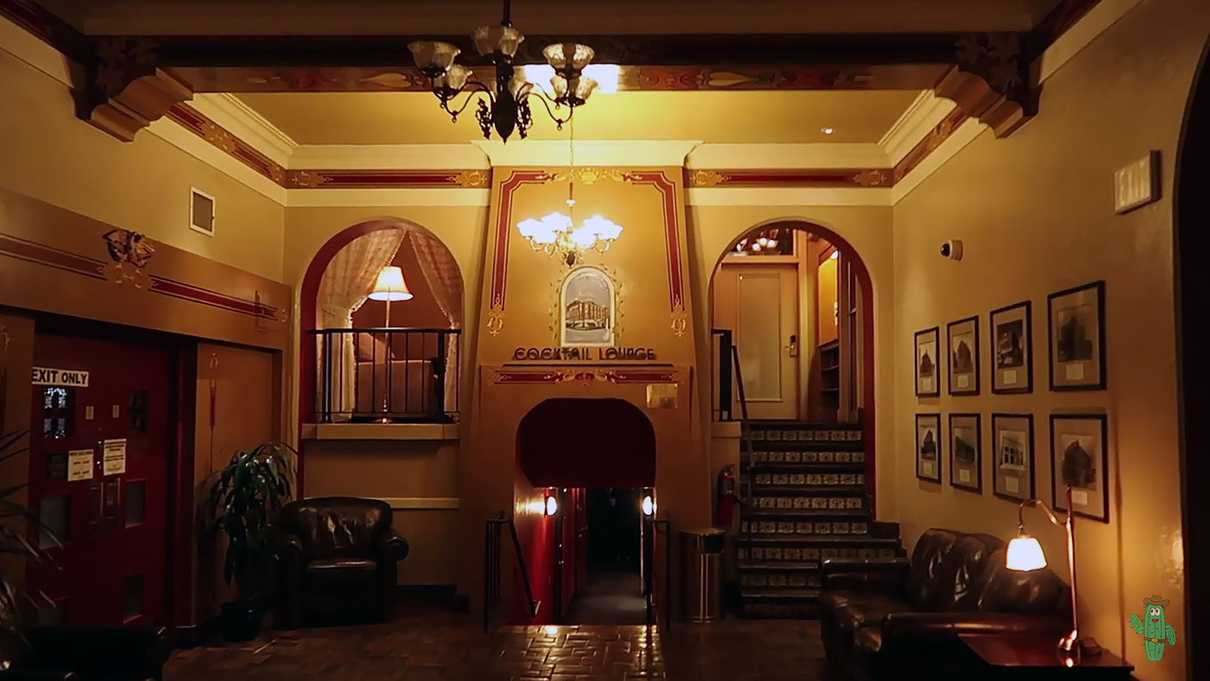 After our enjoying our drinks and grabbing a bite to eat downtown, it was time to head back and explore some of these ghost stories. Luckily, the room offered a helpful binder with information on the hotel as well as some of it's more famous spectral guests. Floor 2 and 3 seemed to be the hub of reports so we checked out those floors first.
Roon 305 is said to be the most active room in the hotel. It's reported that the rocking chair inside rocks on its own and if turned, will return to face the window. The story goes that this room was once the home to an elderly woman who would often sit in a rocking chair gazing out the window down at Babbitt's general store on N San Francisco St. In our time wandering the halls, we occasionally saw the door to this room open as its guests came and went, but unfortunately a glimpse of the chair couldn't be had. It's likely that the guests of the room knew of the legend, but if not, I didn't want to be the one to bring it up.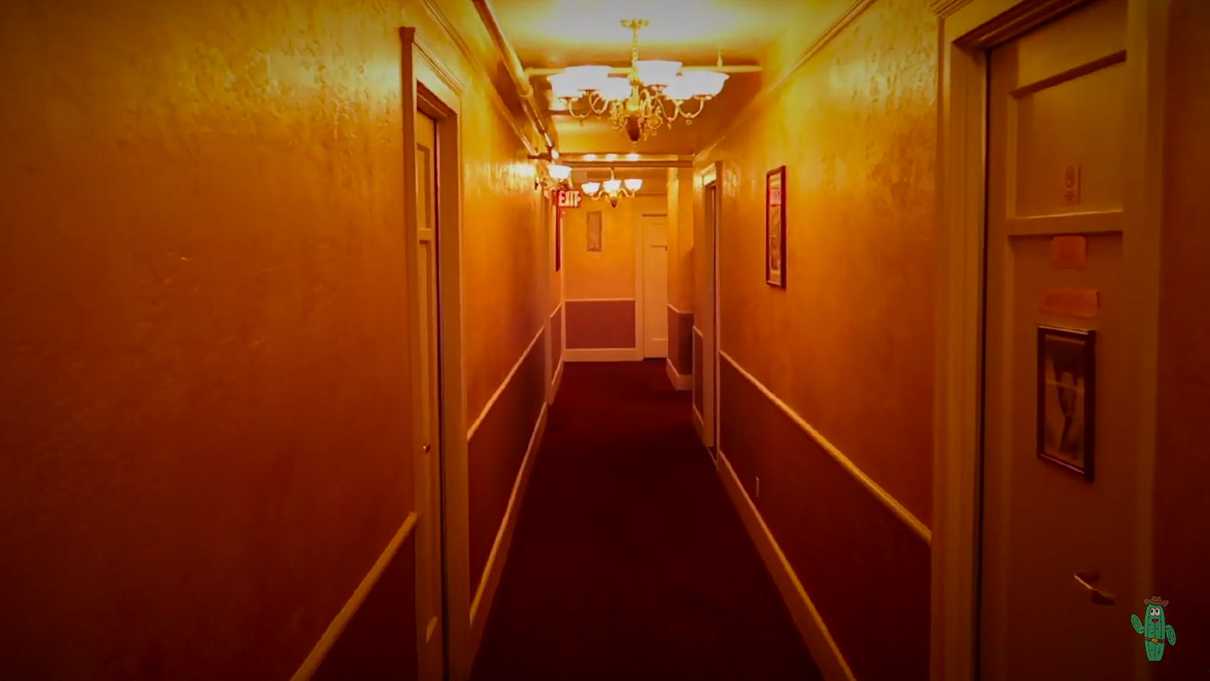 Neighboring room 306 also has its own story, but sadly, it isn't as sweet as an older woman in a rocking chair. At one point downtown Flagstaff had a red light district and a man took two prostitutes up to his room - room 306. No one knows what happened to cause a disagreement but the two women ended up murdered and thrown from the windows to the streets below. A number of male guests staying in this room describe waking up feeling hands on their throat or being watched.
The final room we wanted to see was room 220. This room is said to be haunted by a ghost simply known as the Meat Man. The story goes that he was a long-term boarder and passed away in this room. His nickname originated from stories that he would hang raw meat from the chandelier, likely in an effort to dry it out for preservation purposes. After his death, a maintenance worker returned to this room after having just left it and found the room not as he left it; the bed linens were thrown to the floor and the television was on at full volume. It's interesting to note that during all our time at the hotel we found most guests to be rather quiet, with the exception of this room. Any time we passed it by, the television could be heard loudly from the hallway.
All in all, our experience was pretty quiet and without any stories to tell of our own paranormal encounters. Although you're free to watch our video and see for yourself. Perhaps you'll see something we didn't! The Hotel Monte Vista is an interesting place to stay when in Flagstaff. With its vibrant history, unique rooms, and reasonable rates, you'll have much to be delighted with.