Zion Overlook Trail
The Zion Canyon Overlook Trail, simply called the Overlook Trail, is a short 1-mile out and back trail on the east side of the park which offers commanding views of the valley below. Visitors will be able to look down at the switchbacks that lead down into the Springdale area and the majority of the park.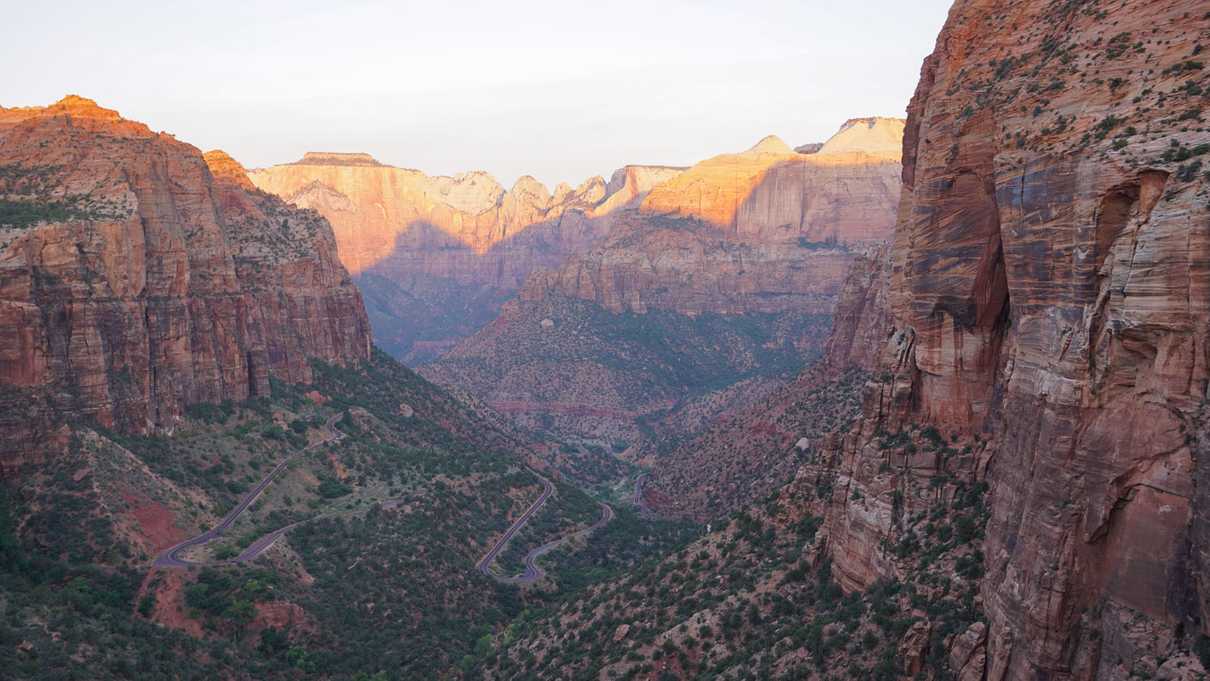 Starting this trail at sunrise is where the real beauty begins. When at the overlook, one will be able to see the sunlight begin got creep into the canyon and illuminate the canyon walls with warm heavenly light.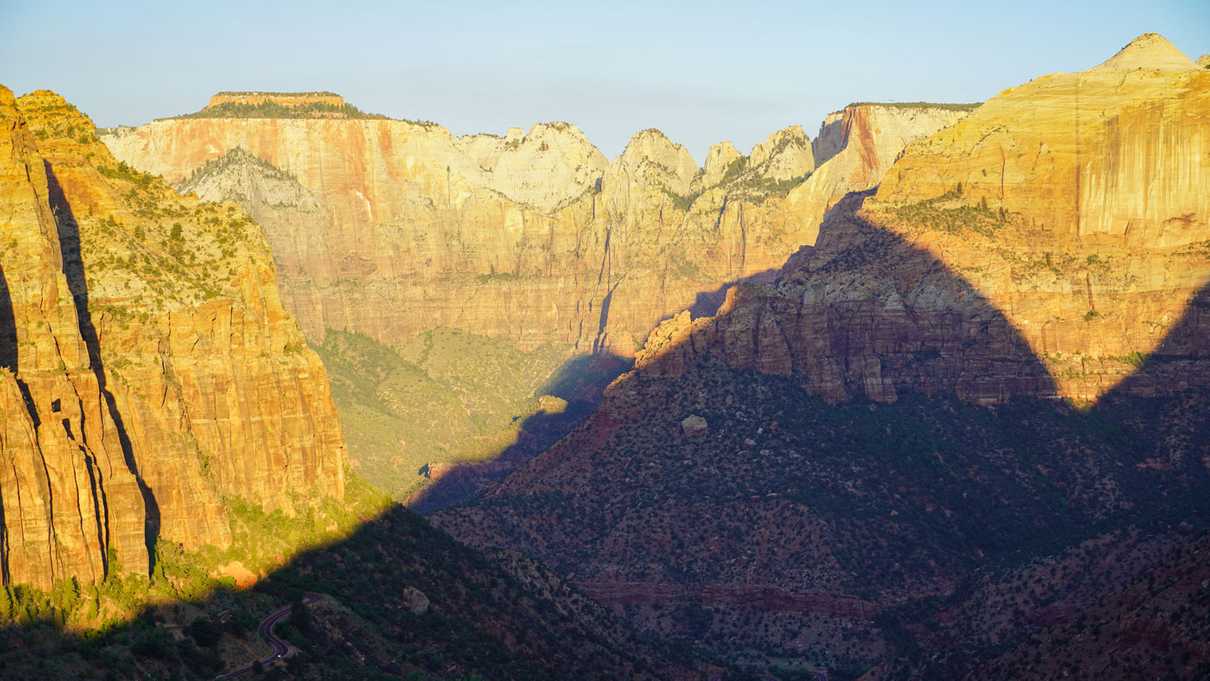 The trail itself is rated as moderate and proper footwear should be worn as some sections of the rock can be slippery, especially in wintertime or when wet. The beginning of the trail has a somewhat steep incline but the rest of the trail rising much more gently in elevation. Hikers must traverse several sections of catwalks which may be problematic for those with a fear of heights but any narrow sections have guardrails for the safety of visitors.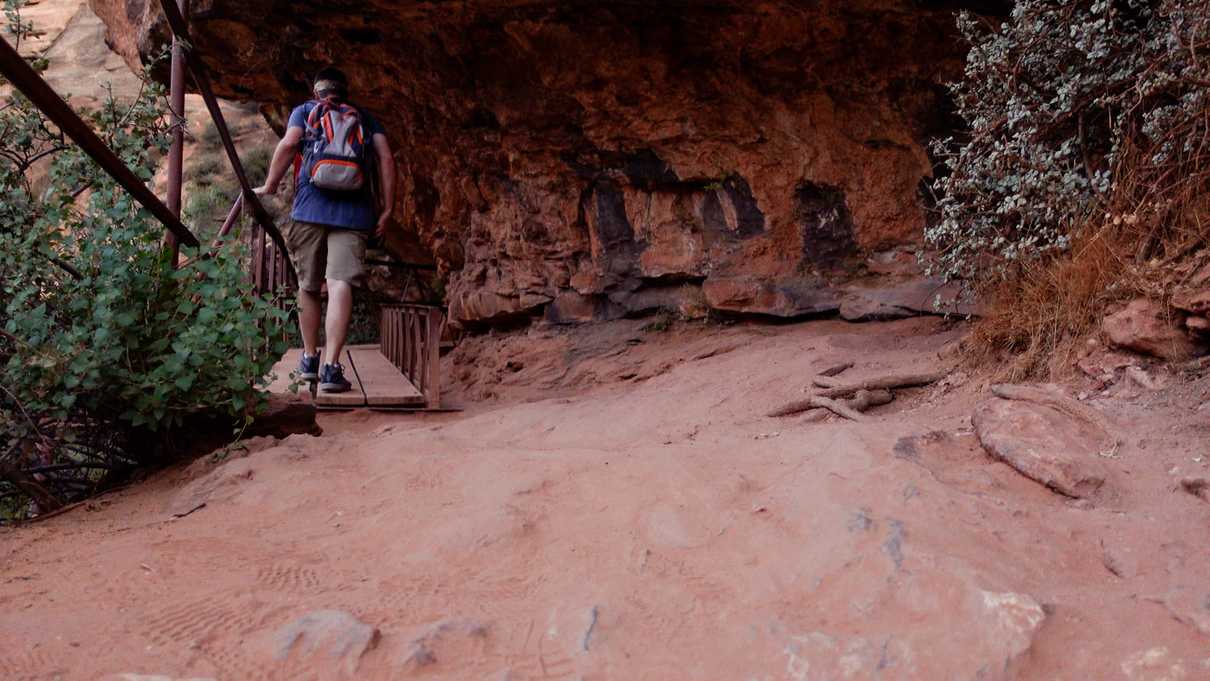 The Good with the Bad
One of the things that makes this trail so spectacular is the fact that it lies east outside of the Mount Carmel tunnel in and out of the main portion of Zion National Park. If you are approaching the park from the east, then no shuttle service is needed. The caveat to this is that parking can be limited. There is a very small parking lot available across from the trailhead for hikers which accommodates ten vehicles. There is some parking on the side of the road further back which requires further walking in addition to the trail itself.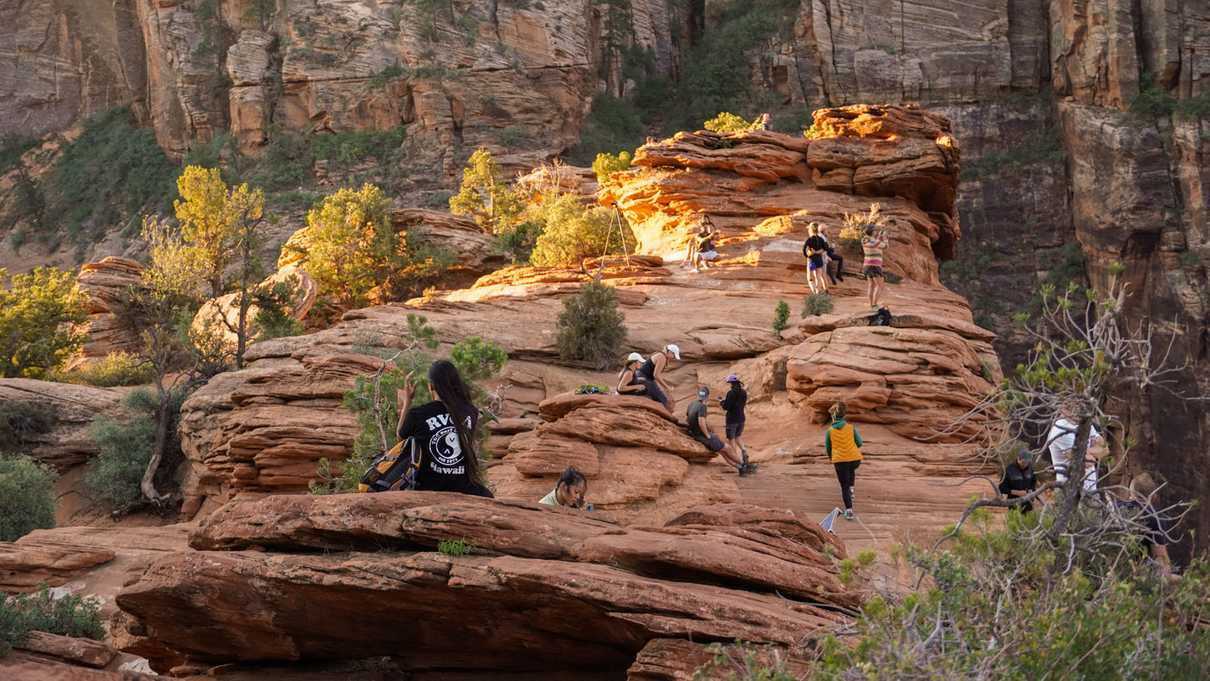 Despite the limited parking, the trail can sometimes feel crowded, however, once at the overlook there is plenty of space to spread out. Care should be taken on the trail in the narrow sections taking turns and allowing for people to pass.
Interested in learning more about
Zion Overlook Trail
? Consider checking out our video, or get directions, pricing info, hours of operation and much more on our information page. Links below.