History of Walnut Canyon's Culture
While Walnut Canyon had its share of residents thousands of years ago, it wasn't until around the year 1100 that a volcanic explosion around what is now the city of Flagstaff forced people to abandon their more nomadic nature and search for new land untouched by the volcanic activity. 
Walnut Canyon and other similar neighboring settlements were established by what is called the Sinagua people - a name that was given by archeologists who described this region as Sierra Sin Agua, or "mountain without water".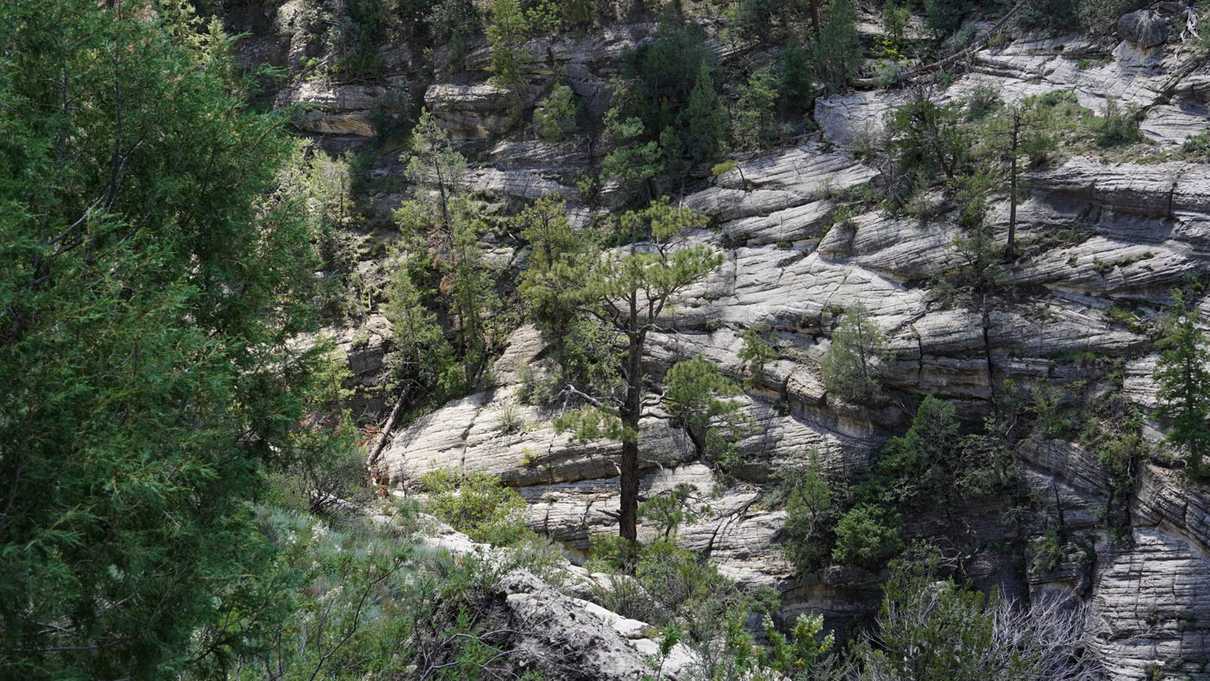 The Sinagua came together to build the cliff dwellings we see today and formed a community to share ideas, resources and establish trade. With ecosystems of both mountain and desert habitats, the canyon itself made for an ideal location for a settlement with plentiful wildlife, the ability to farm crops on the rim, and a sporadic source of water at the bottom of the canyon. 
The establishment at Walnut Canyon thrived for roughly 150 years before the Sinagua abandoned the location for reasons unknown.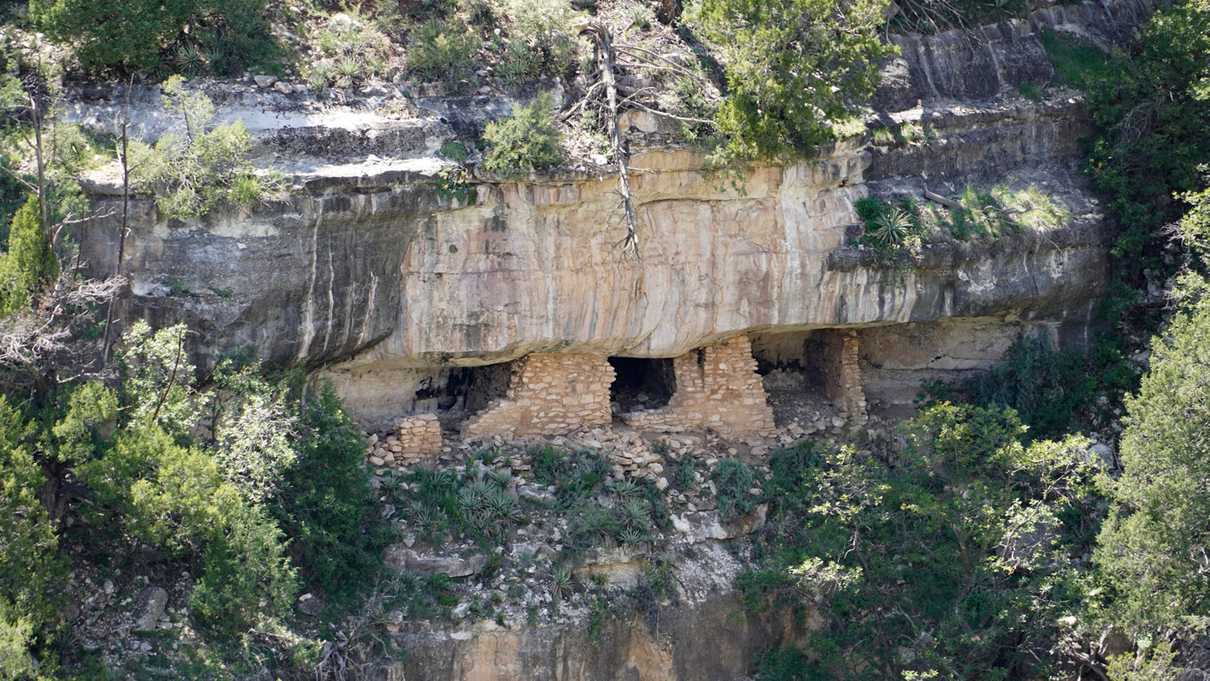 Visiting Walnut Canyon Today
Walnut Canyon has two ways to experience the canyon and the cliff dwellings within it. The easiest trail is the 0.7-mile Rim Trail. This loop trail is paved, rated as easy, and accessible to all looking to get fantastic views of the canyon and ruins built into the canyon walls.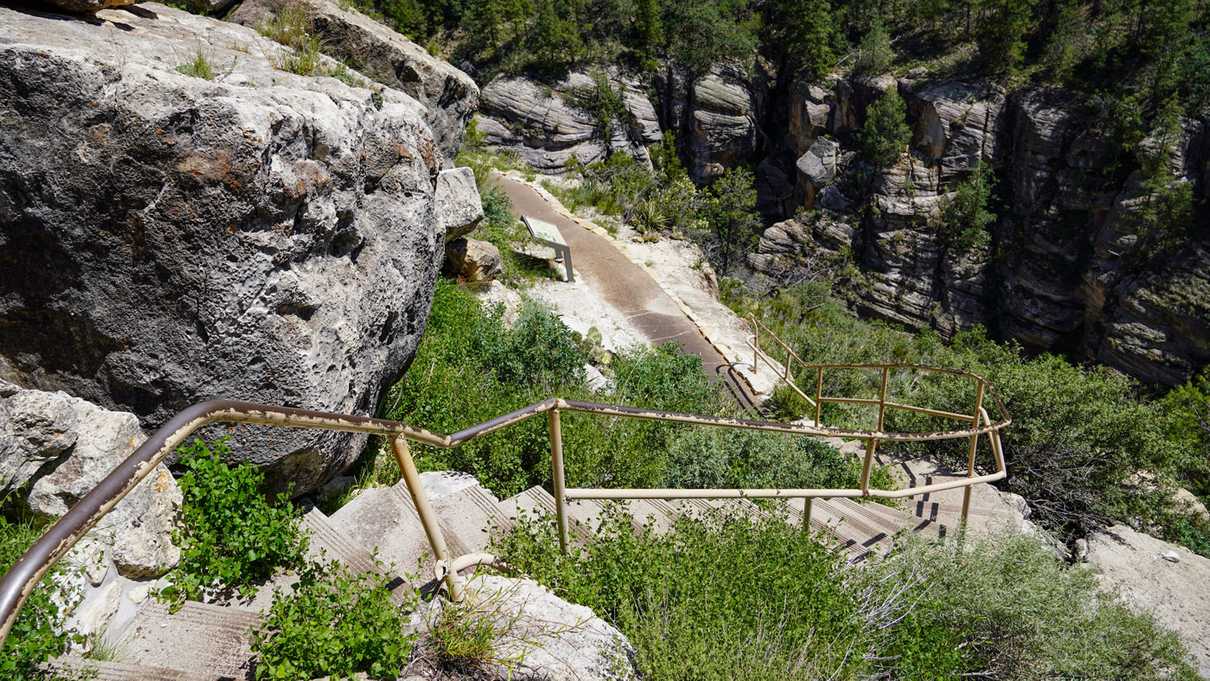 For those wishing to get a closer look at the ruins and more information along their hike, there is the 1-mile Island Trail. Unlike the Rim Trail, this loop trail descends 185 vertical feet down into the canyon. It is not accessible due to the 273 concrete and stone steps and is rated as strenuous. Good shoes and plenty of water are advised especially during warmer months.
Interested in learning more about
Walnut Canyon National Monument
? Consider checking out our video, or get directions, pricing info, hours of operation and much more on our information page. Links below.