Creation of 100 Giants
On April 15, 2000, President William J. Clinton proclaimed beneath one of the grander trees in the forest that the land would be established as Giant Sequoia National Monument. Trees within this boundary are thought to be as old as 1500 years old.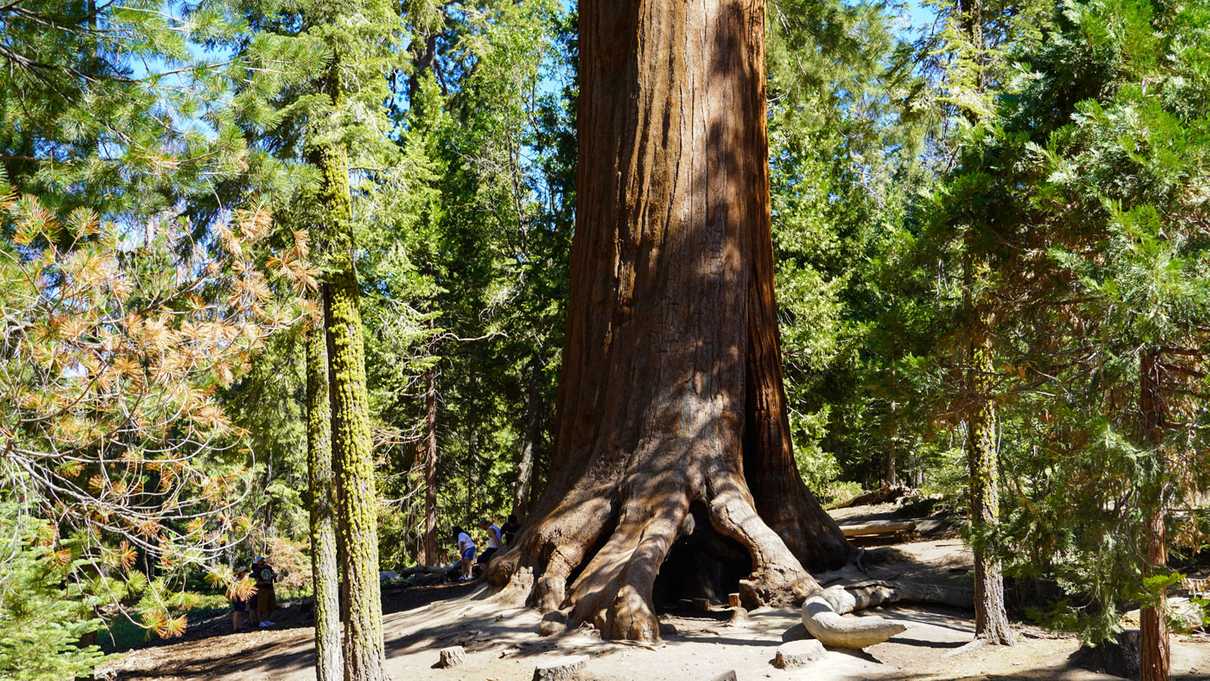 These giant trees only grow within a small section on the western side of the Sierra Nevada due to favorable altitude, climate, and soil conditions. Reproduction is slow as generally, only fire opens the pine cones which release seeds for new growth. Thankfully the trees are incredibly fire-resistant. When visiting the grove, one can see evidence of prior fires and note that their bark is quite hard and thick - some areas up to three feet thick!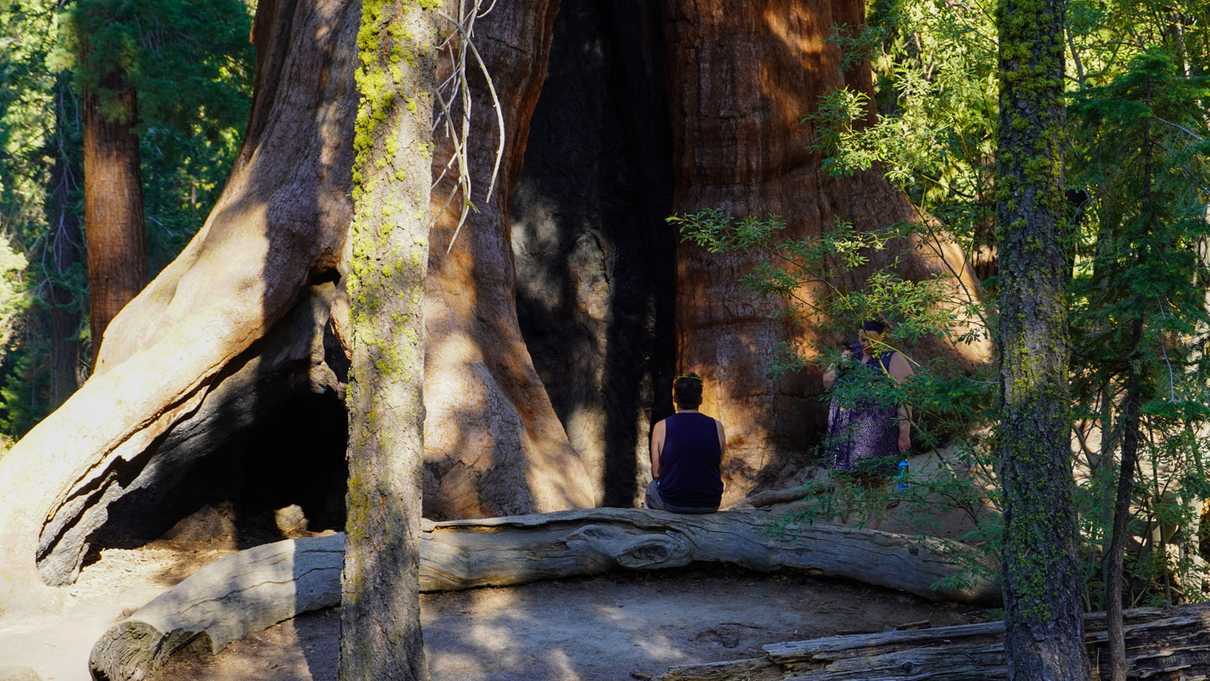 Visiting Trail of 100 Giants
The Trail of 100 Giants is located within Sequoia National Forest, south of the similarly named Sequoia National Park. The grove covers 341 acres and within it are more than 100 sequoia trees that measure over 10 feet in diameter and several hundred more that measure under 10 feet. The largest tree in the grove is 20 feet in diameter and roughly 220 feet tall.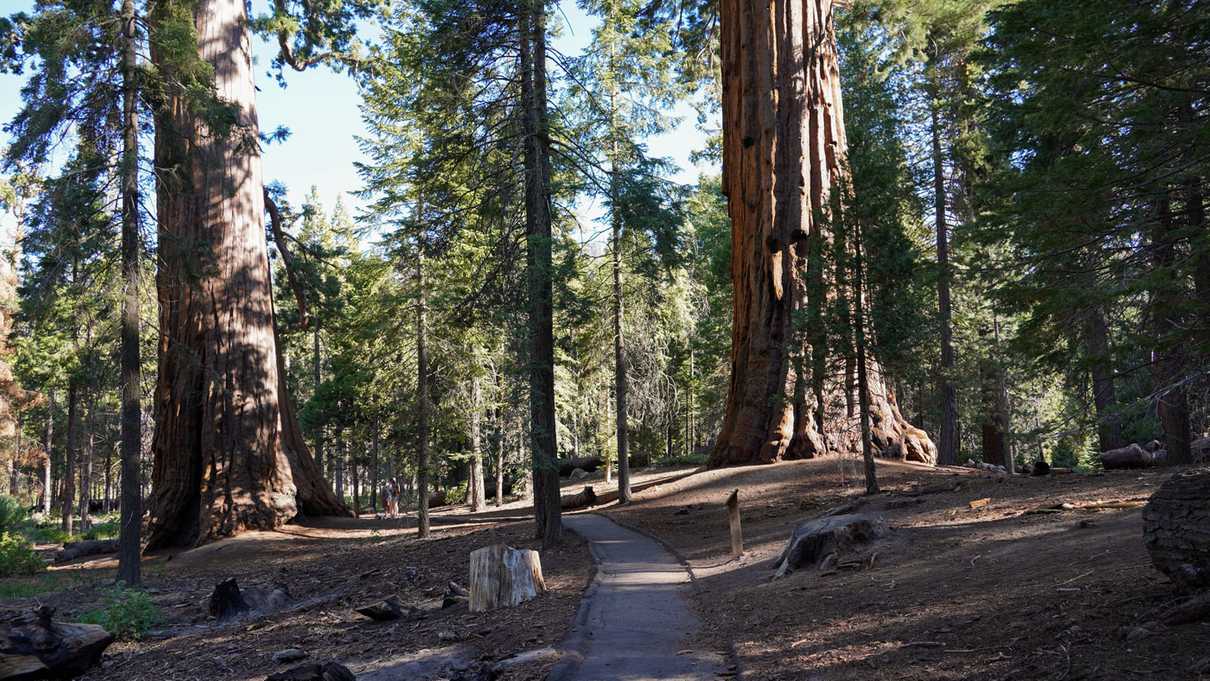 The actual trail itself is 1.3 miles and mostly paved with asphalt except for some sections where fallen trees have blocked portions. A dirt path goes around the tree, however, for those wanting to really experience the size of these trees, they can even climb on top of it.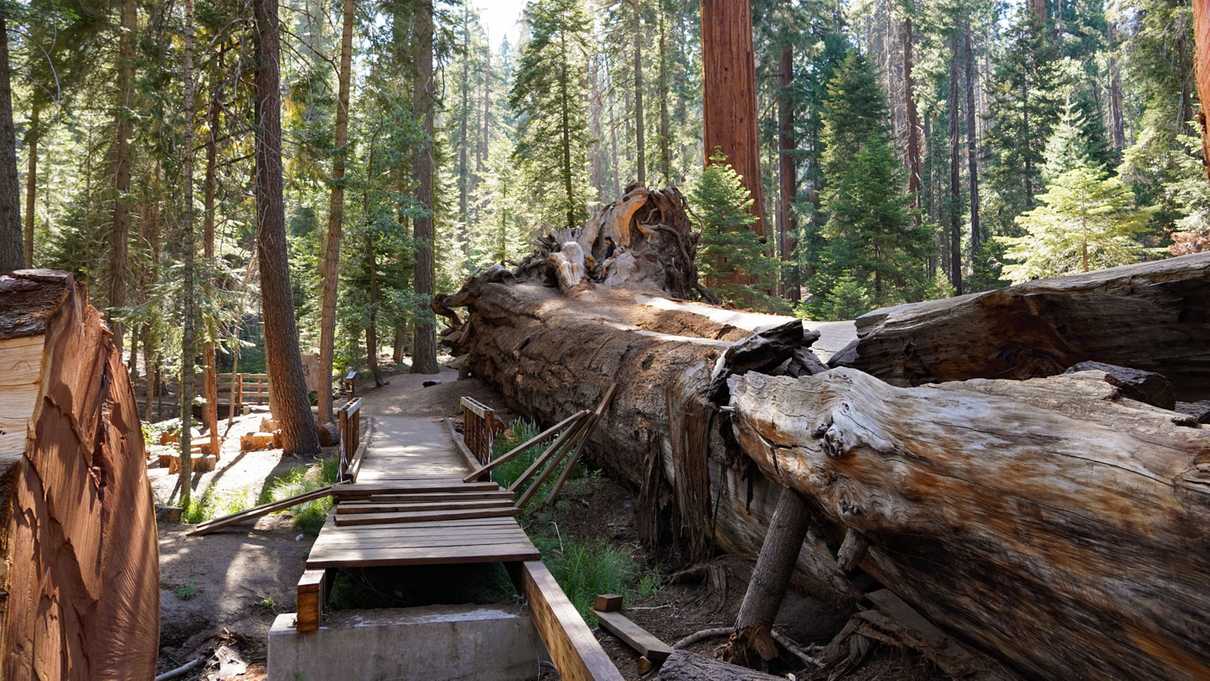 A paved parking lot is available for visitors as well as a picnic area and restroom facilities for day use and a nearby campground. At this time there is a $10 fee per vehicle entering the park.
Interested in learning more about
Trail of 100 Giants
? Consider checking out our video, or get directions, pricing info, hours of operation and much more on our information page. Links below.