We've long held a tradition of seeking autumn fun each year and this year we promised ourselves that we were going to seek out new locations. Somehow we never made it out to Schnepf Farm in the past for their annual Pumpkin and Chili Party, despite seeing advertisements for discount tickets at our local Fry's grocery store every fall.
Curious, we drove down, arrived and parked the car in a massive dirt lot. There were cars and people everywhere! Only after we paid our admission, entered and took a look at the guide map that we were handed did we realize just how packed this place was with entertainment and why there were so many people. This was going to take some serious exploring, so we set off to take a lap around the place and scope out all the offerings. The great thing about Schnepf Farm's Pumpkin and Chili Party is that nearly everything you see is included in the price of your admission! Not as many nickel and dime tactics at this farm compared to others!
After plotting out our plan, it was time to fuel up for the day and the smells of lunch wafting in the air was all the convincing we needed. There were a couple booths to choose from with offerings such as burgers, hot dogs, pulled pork and grilled chicken. There was even a mac n' cheese bar! Tempting! However, this is a pumpkin and chili party and we weren't about to drive out here and not try part of what this event is named for!
There were two different chili offerings to choose from - a standard chili as well as a pumpkin chili. Ultimately we decided to try each and ordered two chili meals, which also included corn on the cob, corn bread, drink and cookie. The standard chili was rich and delicious and hit the spot. The pumpkin chili, however, was a hit out of the park and actually might have inspired a week long internet search for a copycat recipe.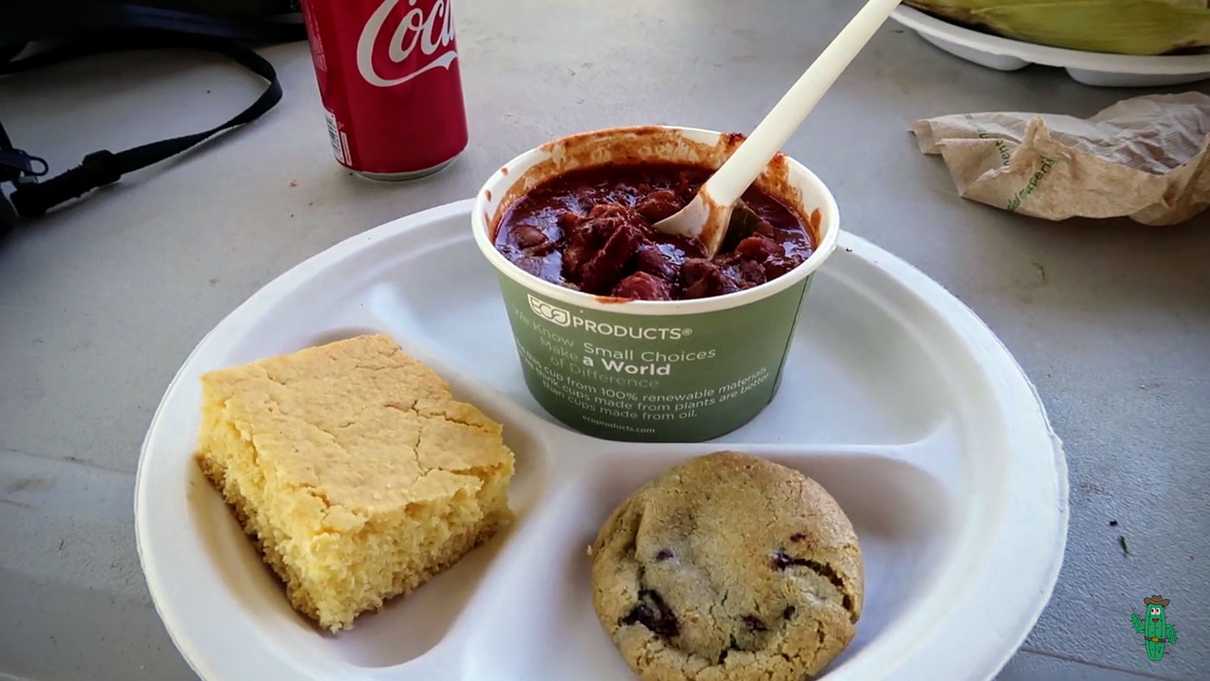 With our appetites satiated it was time to dive into this farm, ride some rides and do some exploring.
Now, no trip to a farm for fall fun would be complete without getting lost in a corn maze, and Schnepf Farm has one. It was time to get lost! In their maze, you're all on your own. There's no guidance to help you navigate your way through it like at our usual annual destination of Apple Annie's. However, this maze didn't prove to be terribly difficult and maybe 15 minutes after entering, we found our way out. Being veterans of the corn maze at Apple Annie's, the brevity of Schnepf's was a bit disappointing at first. However, spending an hour or more in a corn maze would seriously impact the amount of time one has to explore and discover what other activities there were to do, so perhaps that was not a bad thing?
Heading to the rear section of the grounds, we came across a petting zoo and a large number of child friendly rides such as a merry go round, tea cups, two aerial carousel-style rides, and bouncing pillows.
We then came across some rides more appropriate for adults - swinging chairs, a small roller coaster, and the Hyperloop 360. Chances are you've seen the latter at state fairs and other carnivals. We debated taking a ride for some time, half terrified and half excited as after all… our admission included this ride.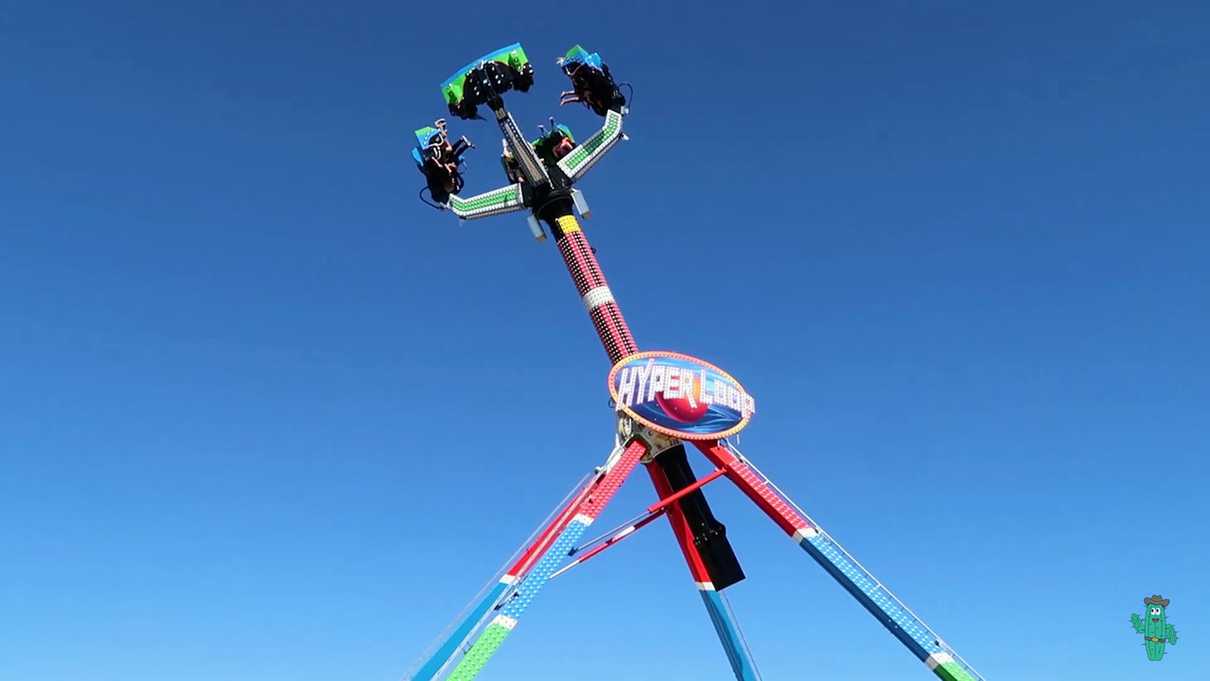 Ultimately we chickened out and opted for the rollercoaster, despite having a bit of a wait. This thing was absolutely adorable. Its silver metal cars gleamed in the Arizona sun as it went around the small track which comprised of a series of bunny hop type hills. As an adult it was a tiny bit rough on the back but that's always part of the charm of these kiddie-style coasters, isn't it? Not quite getting our fill yet, we decided to take a spin on the swinging chairs. which was always a childhood favorite, before moving on to check out the pumpkin patch.
Before us lay a nicely organized patch of ground with pre-cut pumpkins arranged in varying sizes. An accompanying sign detailed the prices of pumpkins according to their sizes. While I prefer heading into an actual patch and cutting my own pumpkin from a vine, the way the pumpkins were laid out and seeing the kids running around brought about a wave of nostalgia as I remembered the pumpkin patch I would go to annually as a kid. Having just picked out our pumpkins the weekend prior, we moved along to see what other fun we could find.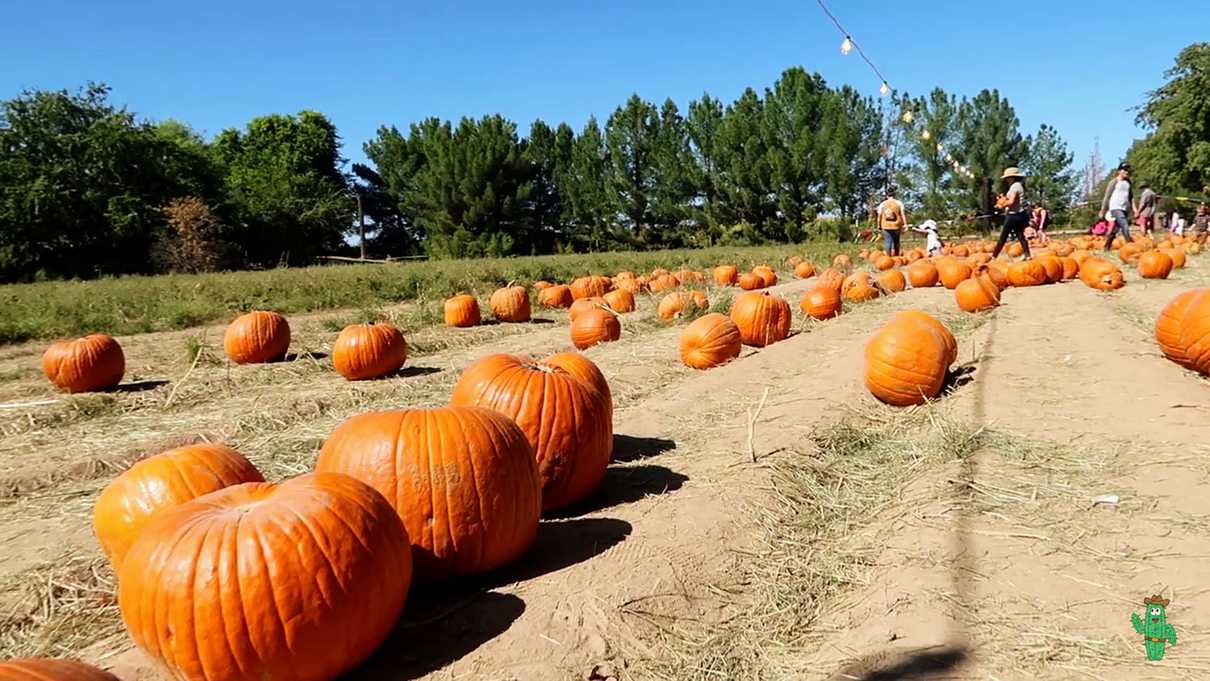 As we wandered around some more, we discovered a mini golf course that somehow we missed (price also included in admission!), some quaint little private bonfire areas set up for smores later in the day, and a miniature train. Oooooh yes. We love a good mini train ride!
Now here's where the exception to the rule is - the train ride costs extra. Riders must head to a small wooden booth located near the front entrance of the farm and purchase tickets separately from the cost of admission. But, we could not pass this up, so off we went! This thing looked a little sun worn and seemed like it could be a bit rickety, but turned out it was quite smooth. We were soon winding our way around the farm grounds getting views of the u-pick garden, some Halloween decorations, and the kiddie-rides and grill area we saw previously. This was a nice 10 minute ride and I highly recommend spending the extra amount to take a ride around either when you first arrive to get an idea of the layout or on your way out as a great way to recap the day.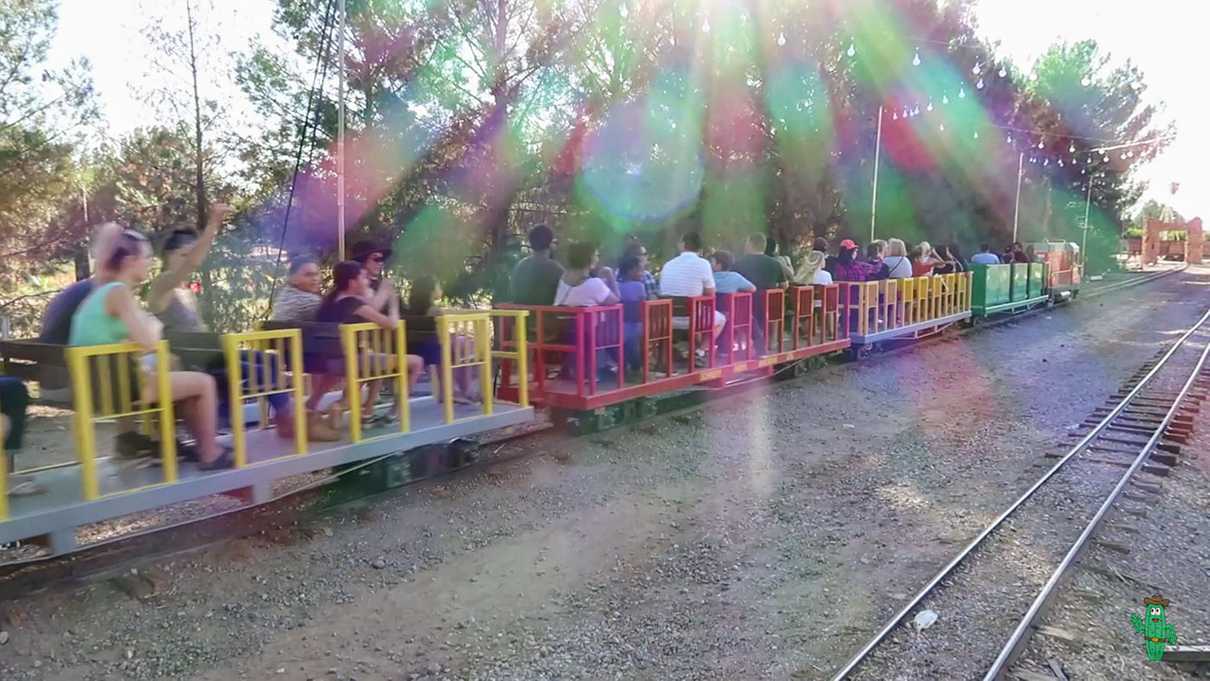 And sadly, that's about what time it was for us as the sun was starting to get low in the sky and we had to head home. It's unfortunate that we couldn't afford to stay later as the Halloween decorations we saw on the train becomes part of a special ticketed spooky version of the train ride. Soon, the smell of bonfires and toasted marshmallows would be heavy in the air and I believe there are even fireworks! Perhaps next year.
Schnepf Farm offers a wealth of activities for a perfect autumn adventure. Perfect for families and adult kids like us. Looking forward to visiting again next year!