Few roads in Arizona have as much variety in landscape, flora and recreational activities as State Route 89A. Stretching from Flagstaff to Prescott, segments of this road are considered a must do for anyone seeking some of the most scenic views found in Arizona outside of the Grand Canyon.
The segment from just south of Flagstaff to Sedona is one we've made numerous times and a personal favorite of mine. It begins in the pine forests indigenous to the area, descends quickly through some windy hairpin turns, through the tree lined section of Oak Creek before finally emerging into the Red Rock Country of Sedona. The dramatic change in scenery is one that you have to see to believe and one that takes my breath away each and every time.
On previous trips on this road, we're typically returning home from Flagstaff and just opt for the "scenic route" rather than traveling on I-17. We simply never have made it a point to take a leisurely drive and stop at some of the overlooks or quaint cabins and markets. With a day off work, we decided to hop in the car for a day trip and explore some of this stretch of road that we usually only see passing by.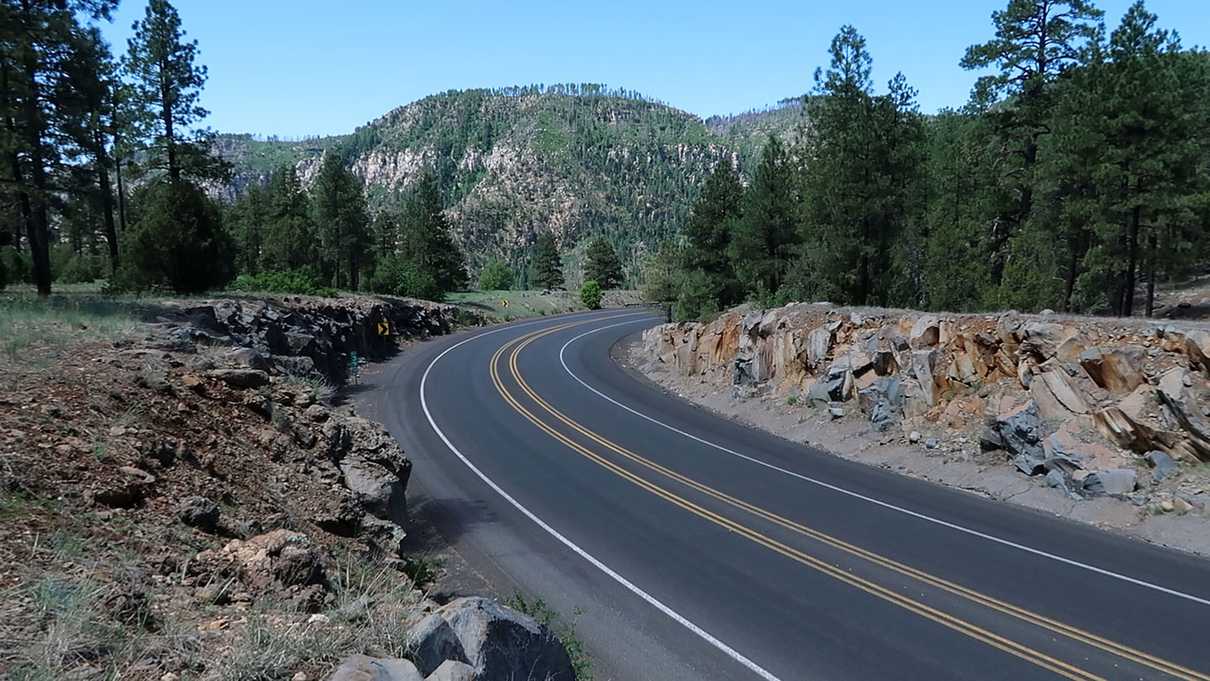 Our trip began at exit 337 on I-17 just south of the city of Flagstaff where I-17 and State Rte 89A run close together. Here the ponderosa pines are thick and everywhere. Hailing from the Sonoran Desert at lower elevations, we just never get tired of seeing these trees. It's such a stark difference in terms of vegetation and even temperature! In Phoenix the forecasted high was expected to reach triple digits and when we started our journey up north, temperatures were only just starting to creep into low 80s. This twenty degree difference was so welcome and really elevated the feeling of being somewhere much further away.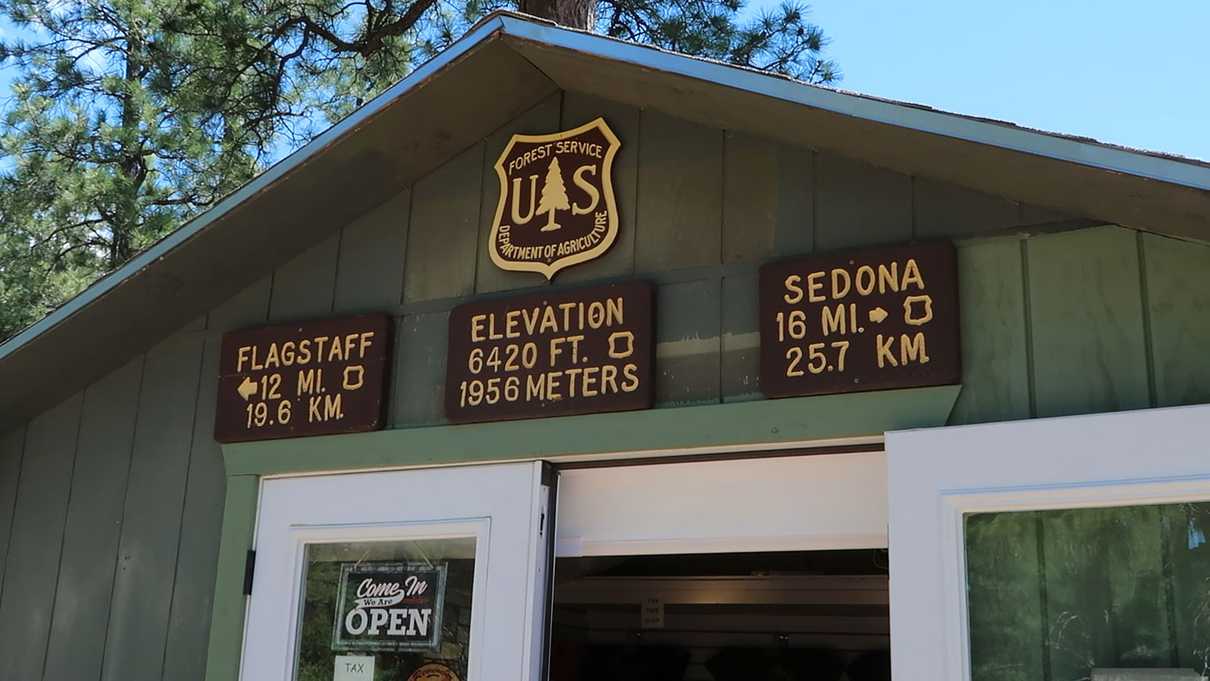 After making our way south, our first new adventure was a pull off to the left called Oak Creek Vista. My thoughts on this place can be summed up as follows -- how the heck have we never stopped here before?! This is an absolute must for anyone looking to take in some majestic views of the pines, perhaps stop and have a picnic lunch, or just stretch their legs and take in some fresh air.
There are plentiful picnic tables underneath the trees, a short trail that leads to an overlook with some amazing views one can't typically stop and take in while traveling on the road, a very small visitor center with some cool merchandise, restroom facilities with some vending machines and a marketplace featuring Native American artisan goods. We were both kicking ourselves for never having stopped before.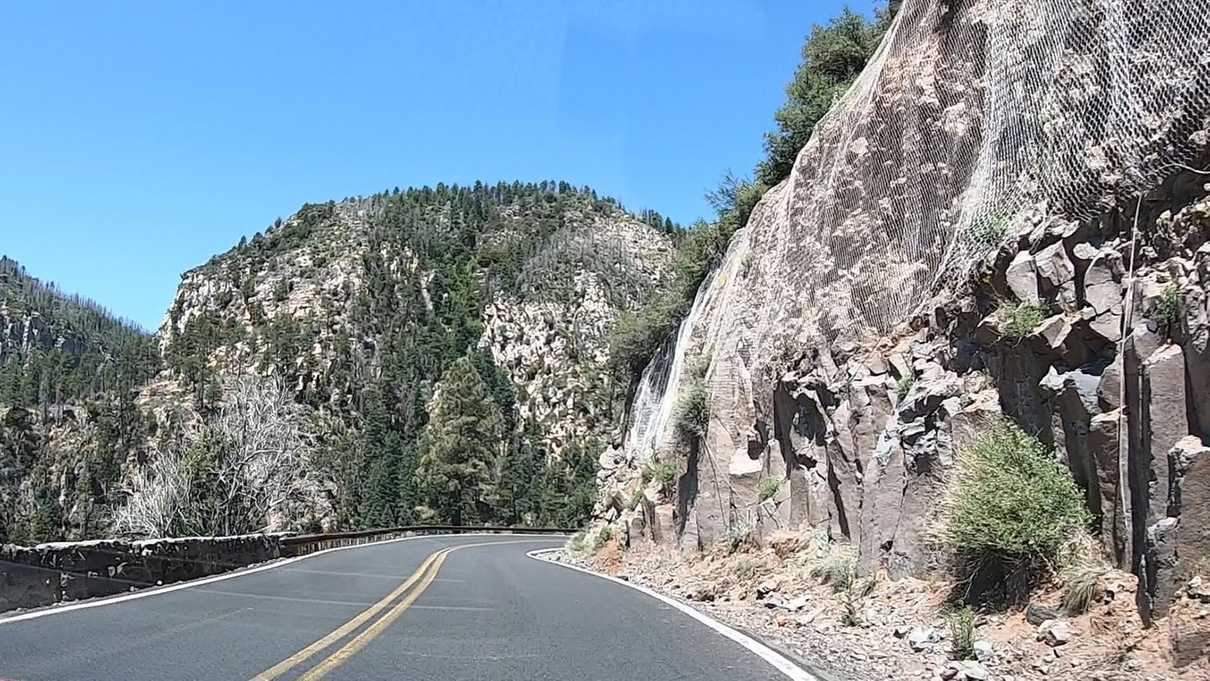 After having made our way around the short loop trail, we headed back to the car and began our descent towards Oak Creek. This next part is perhaps one of the most fun or terrifyingly white knuckle parts of the drive depending on your fear level. A series of hairpin turns and vertical cliffs loom above as you make your way down in elevation. As for me? I love this part. Then again, I'm usually the passenger on road trips so perhaps I'd think otherwise behind the wheel! You have to see these curves. It's something else.
Before you know it, you've come down quite a bit in elevation and the trees surrounding you are more deciduous and less of those delicious smelling ponderosa pines. Seriously! Smell the trunk of one some time! The more yellow looking ones smell somewhere in the realm of butterscotch or vanilla and are one of our favorite trees. You might get some crazy looks with your nose against a tree but you won't regret it!
From here State Route 89A parallels Oak Creek and many campgrounds, trails and pull offs can be found. We took a quick lap through Pine Flats Campground to check it out and it looks like a great place to camp amongst trees with a backdrop of a tremendous looming cliff wall. Alas, the campground was full so we continued on our way south.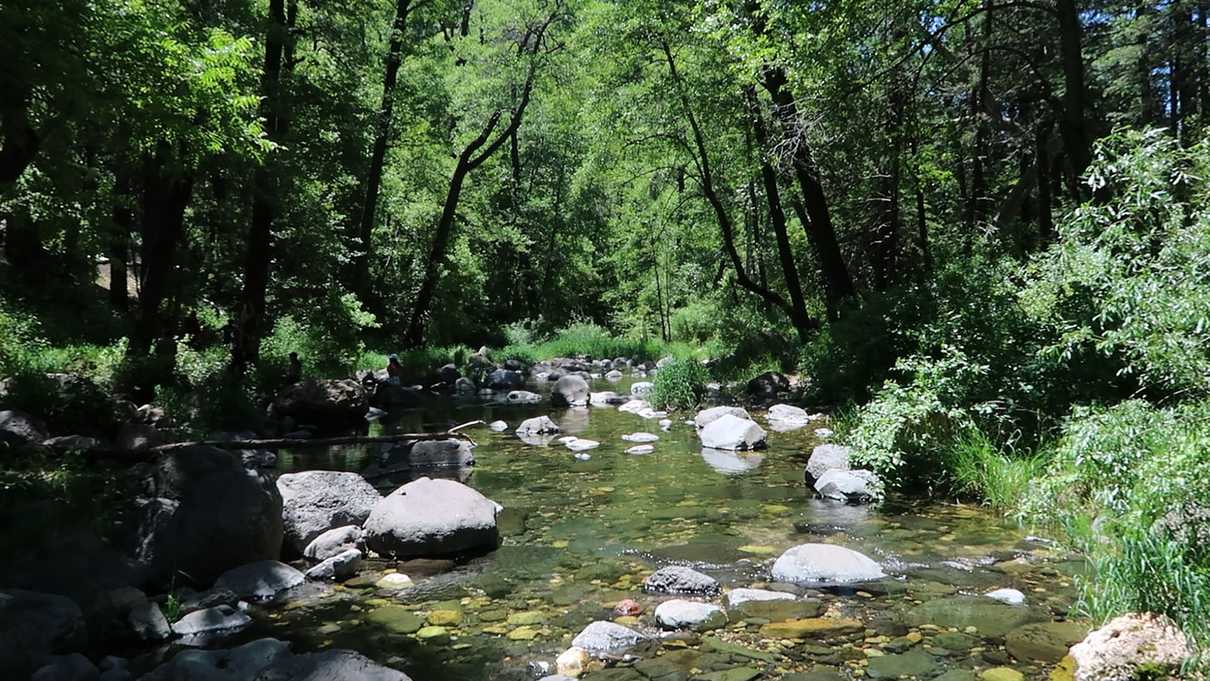 Oak Creek kept teasing us with brief glimpses of the water gently flowing so eventually we had to pull over when we found an opportunity and take a peak. Talk about idyllic! It seems that we were not the only ones with this idea as lots of other families and people were wandering the banks as well. As we're still trying to play things safe and socially distance, we headed back up the bank to the car. It was only then that we noticed the sign warning of e-coli if you touch the water. Whoopsie! Thankfully we escaped unscathed despite dipping a hand into the creek to test the temperature.
Our next stop is what we consider our greatest find on the trip. Many times we drove by a small little market but never stopped. Well, what a mistake that has been! Behind this little market cafe is the Butterfly Garden Inn, formerly Don Hoel's Cabins. A number of wood cabins sit nestled in the trees and while there we were fortunate to have been given a tour of two unoccupied cabins by an employee. I can say without a doubt that we will be back to check these out in the future. Heck, we might even be planning a trip as I write this.
Further down the road we passed by more campgrounds, markets and pull offs to stop and take in the scenery. Here's the tricky part about a lot of the areas in Sedona. In order to keep up care, maintenance and protect the land, a Red Rocks Pass is required to park and leave your car unattended at a great number of stops. Thankfully a lot of the markets and centers along the way offer daily, weekly or annual passes. Even better is the fact that an America the Beautiful Interagency Pass is valid. According to the Coconino National Forest's website, you can show your annual pass to receive a hang-tag and the Red Rocks Pass fee is waived. Brilliant!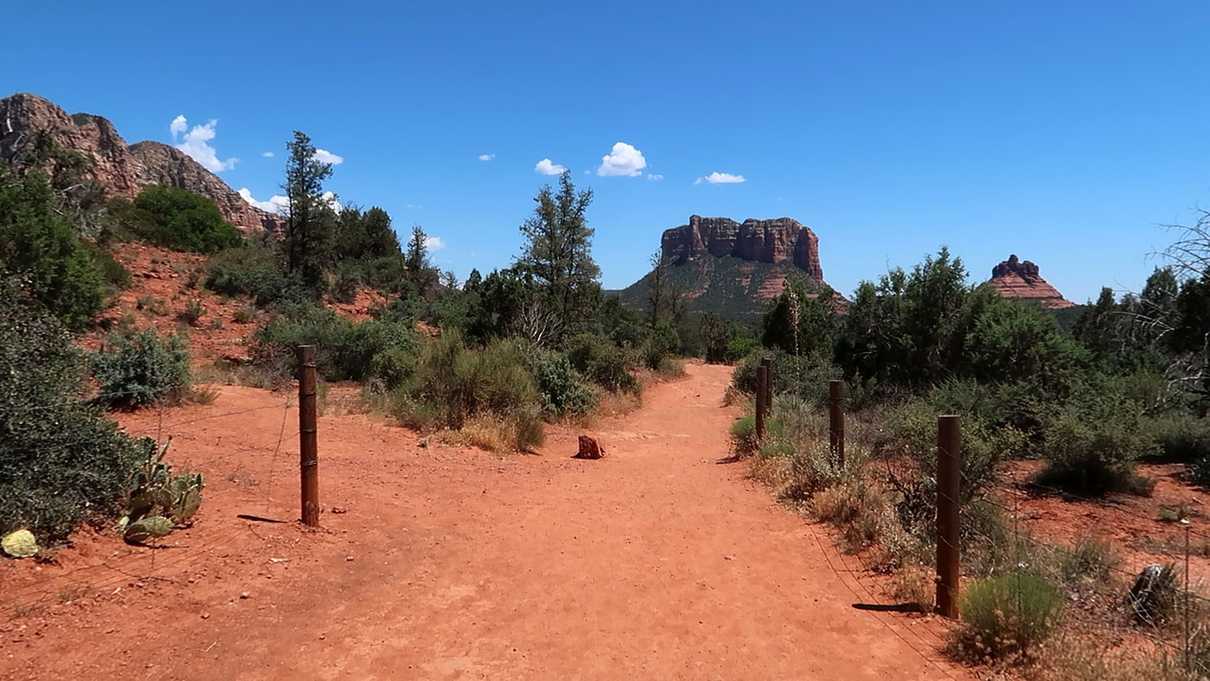 Just a short stretch later and the red rocks of Sedona appear after rounding a bend. Talk about your grand reveal! Once you enter the downtown area you can find paid parking on the main drag or a number of free lots tucked away behind the businesses. Despite having masks we didn't really spend a lot of time checking out the stores that were open. There's loads of shopping opportunities here for just about everyone - restaurants, clothing, souvenirs, candles, crystals, ice cream… If you can think of it, it's likely here somewhere. If you head over to the east side of 89A and wander around there are a few areas that offer some really fantastic views of the rocks including Snoopy Rock which will guarantee to bring a smile once you find it.
Sedona offers a lot of trails, shopping, and dining that we've only ever scratched the surface of. Between the trails, vortexes, Pink Jeep Tours and more one can easily spend an entire day (or two) here. We definitely look forward to spending a lot more time exploring here but unfortunately our day was nearing an end and home called.
Knowing what we know now about some of these hidden areas I feel I now have a better idea of future places to visit especially in autumn. The Oak Creek area of Route 89A is one of the most popular places to head when leaves change color. All in all, if you have a day to spare I really cannot speak enough about this little trek. There's no better way to see the wide variety of beauty one can see in the state of Arizona.