Greetings, dear reader. Amy here. So let me let you in on a little secret that you may or may not know. I'm a fanatic of all things pumpkin and Halloween. I live for the season. I count the days until Code Orange and Black begins and Halloween merchandise fills shelves. I am a bonafide nut about it. As such, I have traditions that I hold dearly, and they can make my entire year when the time comes. A yearly trip to Apple Annie's for their pumpkin patch and corn maze is one such tradition for me.
It was October, and the time came to pick out our annual Halloween pumpkins. Now you may be asking yourself… why would someone from Phoenix travel about 3 hours to Willcox just to pick a pumpkin? Why not just go to the grocery store like everyone else?
Sometimes it's not just about quality, but about the experience! If I can make a day of being surrounded by pumpkins and seasonal offerings then by golly, I'm going to do it! Thankfully, Willcox isn't too far from a lot of other destinations, like Tucson or Tombstone. Pairing up a couple activities makes the perfect day trip. In fact, on this day, we also visited the haunted Boothill Graveyard to enhance the Halloween season experience.
Apple Annie's has three separate locations - their country store with the usual fare of fresh baked pies, jellies, and canned produce, an orchard which features u-pick apple, peach and pear fruit trees, and their produce farm, also featuring acres of u-pick produce such as pumpkins, peppers, eggplant, okra, etc. The produce farm is where you want to go for their fantastic corn maze and pumpkin patch.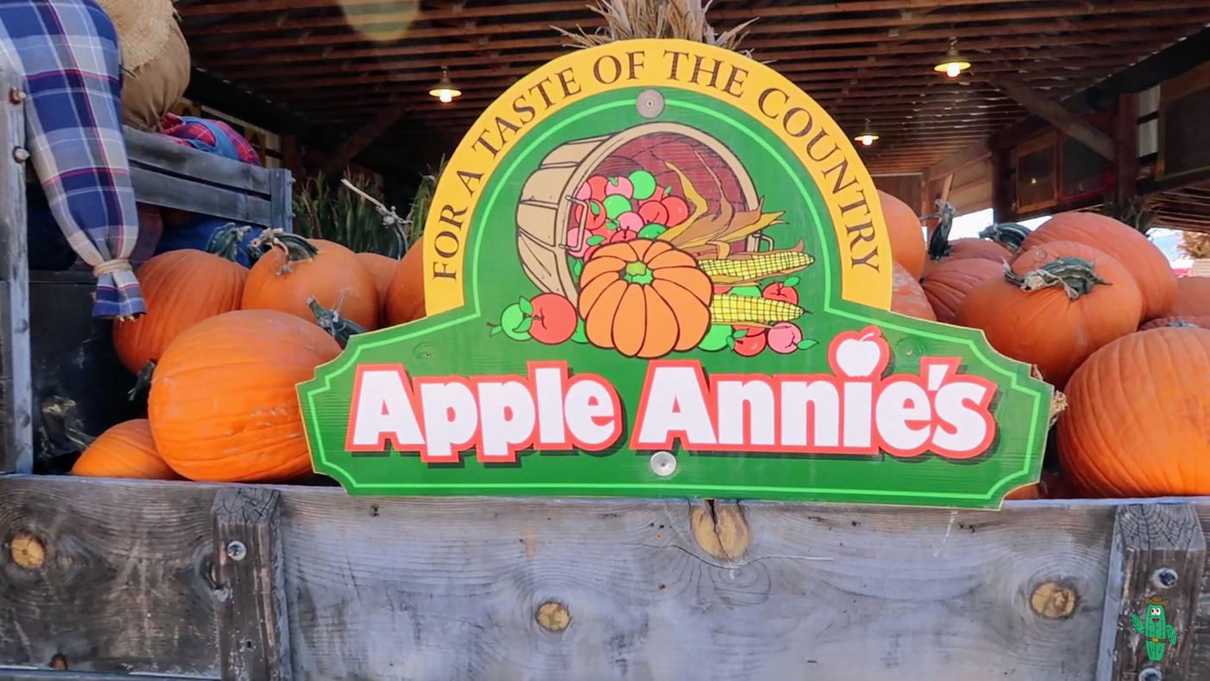 We arrived early in the afternoon and immediately saw the structure with pre-picked produce and pumpkins of all kinds. My hands were already reaching for all the baby pumpkins... oohing and aahing over the uniqueness of each variety - striped ones, knobby ones, the tiniest ones you ever saw! My mind reeled with insane thoughts. Just how many pumpkins can one stuff into a small VW Golf? One day I hope to find out but alas, today was not that day. We had a corn maze to do! And knowing the level of work Apple Annie's puts into their corn maze each year, there wasn't any time to waste. You can spend some serious time in that maze as you work your way through it!
Following the signs, we arrived at the corn maze and paid our entrance fee. Unfortunately the maze isn't free, but trust me when I say it is well worth it. There are two levels of difficulty and should you choose the more difficult of the two, you might be looking at upwards of two hours spent wandering around trying to find the end. And if you think going one year will help you navigate the maze another year… nope! The maze design changes from year to year. 2019's design was a celebration of the 50th anniversary of the Apollo 11 space mission. Previous years varied anywhere from celebrating the birth of Arizona's first baby elephant, to 100 years of Arizona's statehood.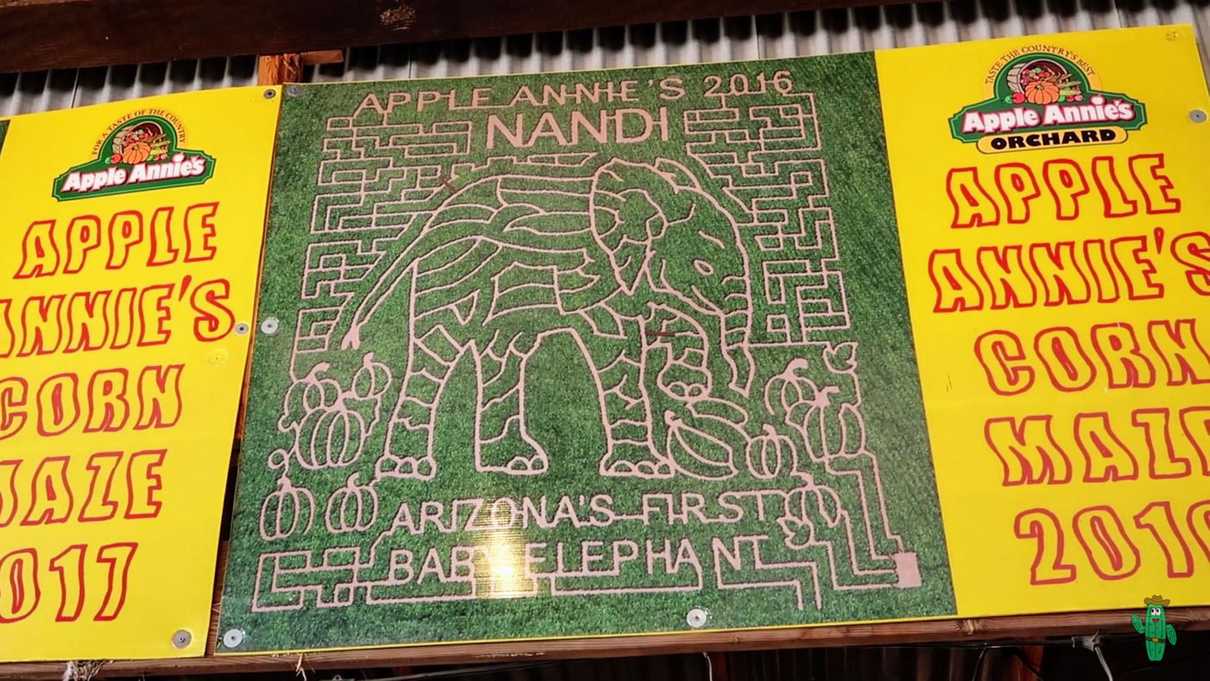 These are intricate designs but thankfully Apple Annie's provides little roadmaps in the form of pieces of paper containing trivia questions on various subjects (anything from military history to pop culture) to help guide you. If I didn't convince you earlier of my Halloween fandom, I of course chose the Halloween trivia option.
Slowly but surely we made our way through the maze with the questions guiding us left and right at each marked number. All in all, it ended up taking us just a few minutes shy of an hour to navigate the more challenging maze level. Not too bad! In previous years we would find ourselves going in circles, arriving back at sign posts we passed previously, but this year it seemed that we did a lot better. If you want to see how we fared on this year's maze, check out our video!
Giving ourselves a pat on the back, it was now time to go venture into the pumpkin patch and choose our orange buddies who would make the trek back to Phoenix with us. And holy smokes! Maybe it was because we went earlier in the year than we typically do, but there were TONS to choose from! The pumpkin fields seemed to stretch on and on with perfectly grown pumpkins peeking out from the foliage absolutely everywhere! It was time to grab our wagon and clippers.
Yes. You read that right. Clippers. You see, that's part of the magic of Apple Annie's and is why I choose Apple Annie's every year I can as my pumpkin destination. There's something really special about spending time tiptoeing through vines, rolling pumpkins this way and that with scrutinizing eyes to find the perfect pumpkin and actually cutting it from the vine it's been growing on. I don't know why but this little detail delights me.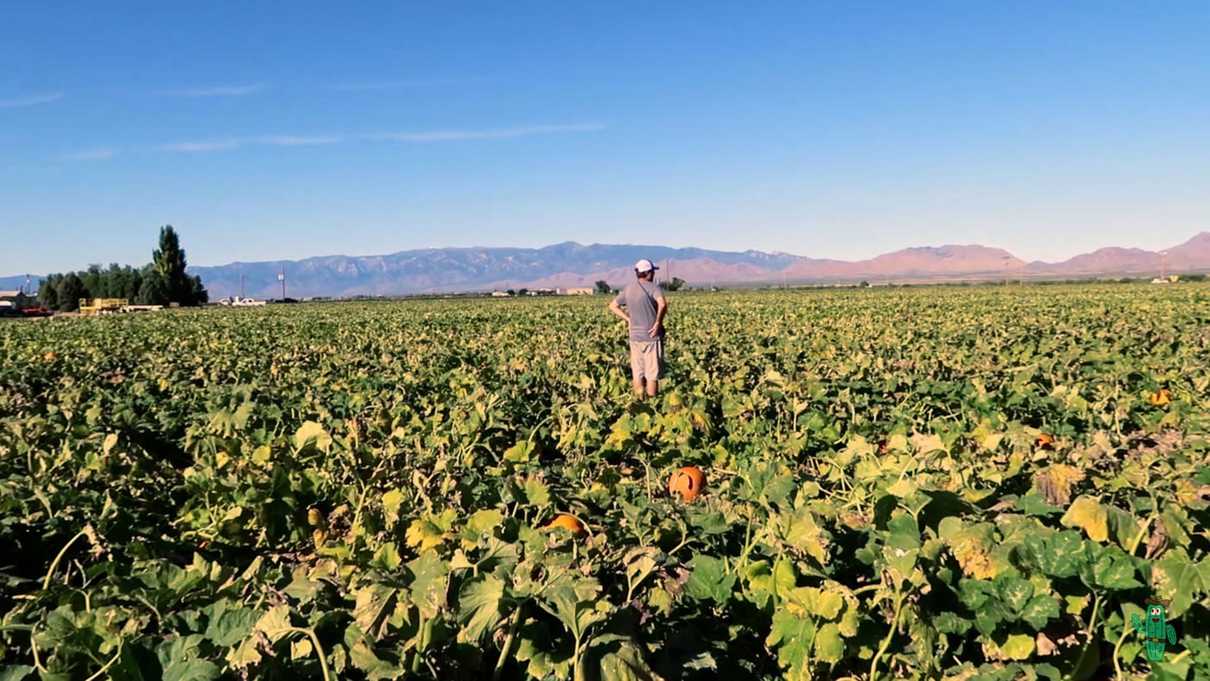 Thankfully a kind gentleman directed us to where he believed a large amount of great pumpkins lay. He was right! It was the jackpot! Perfectly round, carvable pumpkins lay just waiting for a home to go to and I was only too happy to volunteer. Too bad I couldn't solve that question of how many I could fit in my car. Only two were to be cut and taken home and eventually after some scrutiny we made our choices. Our two pumpkins were in our wagon and we were rolling back to the pre-picked area where we could complete our purchase. Willpower was to be used here because I could easily have snagged myself some flavored honey sticks or delicious fruit jellies. Fresh produce beckoned as did dozens of other small pumpkins.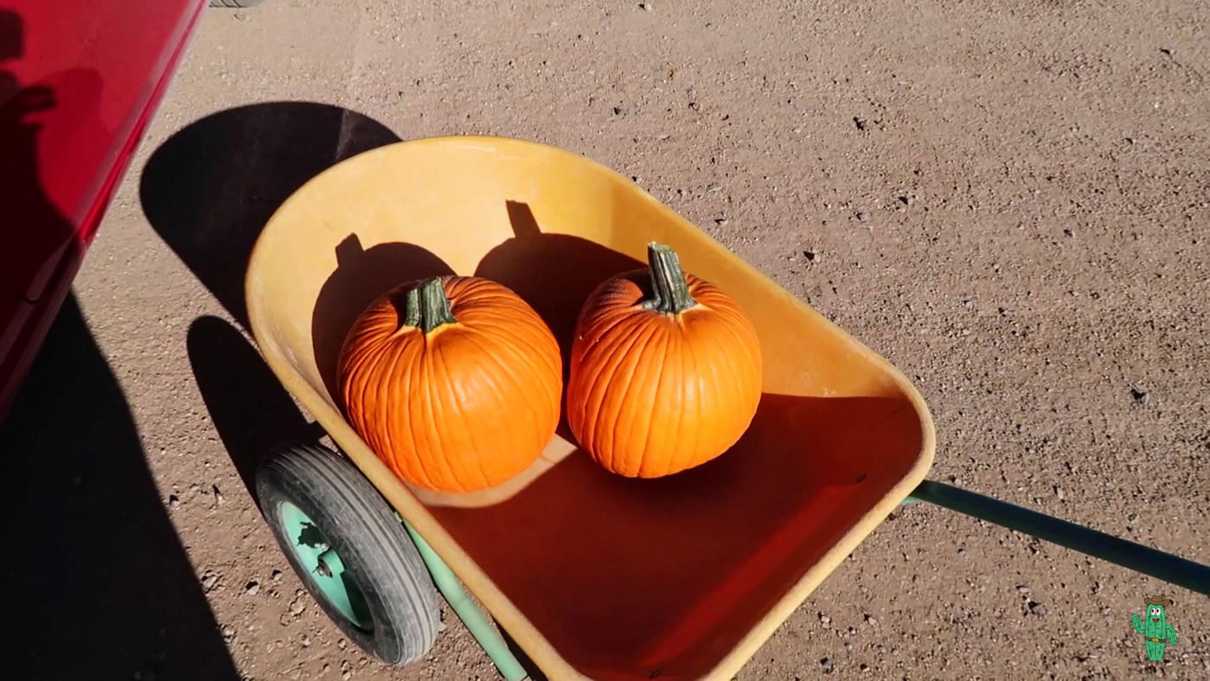 The afternoon sun was dwindling, however, and there was a long trek back to Phoenix to make. It was such a great time as usual. Seriously, if you're looking for family fun or are a transplant like me looking for some autumn traditions, you cannot go wrong spending a day at Apple Annie's. It's about as authentic as you can get.
Alright, alright. I can't lie. A small little white pumpkin fellow might have joined his larger, orange siblings. That's restraint, right? I didn't fill the Volkswagen though! One day… one day….