Located in the desert of northern Arizona near Winslow is Meteor Crater. This 50,000 year old crater is relatively young in terms of Earth's many craters. The impact that likely wiped out dinosaurs was long in the past when an estimated 160 foot meteorite collided with our planet. It wouldn't be until the 19th century that this crater would gain the attention of settlers and scientists.
These days an estimated 200,000 visitors stop at Meteor Crater every year. It's an easy stop off Interstate 40 on the way to the Grand Canyon or those making the Route 66 pilgrimage. There is ample parking for both cars and larger vehicles such as buses and RVs. Visitors can expect to spend an average of about two to three hours touring the attraction.
History of the Crater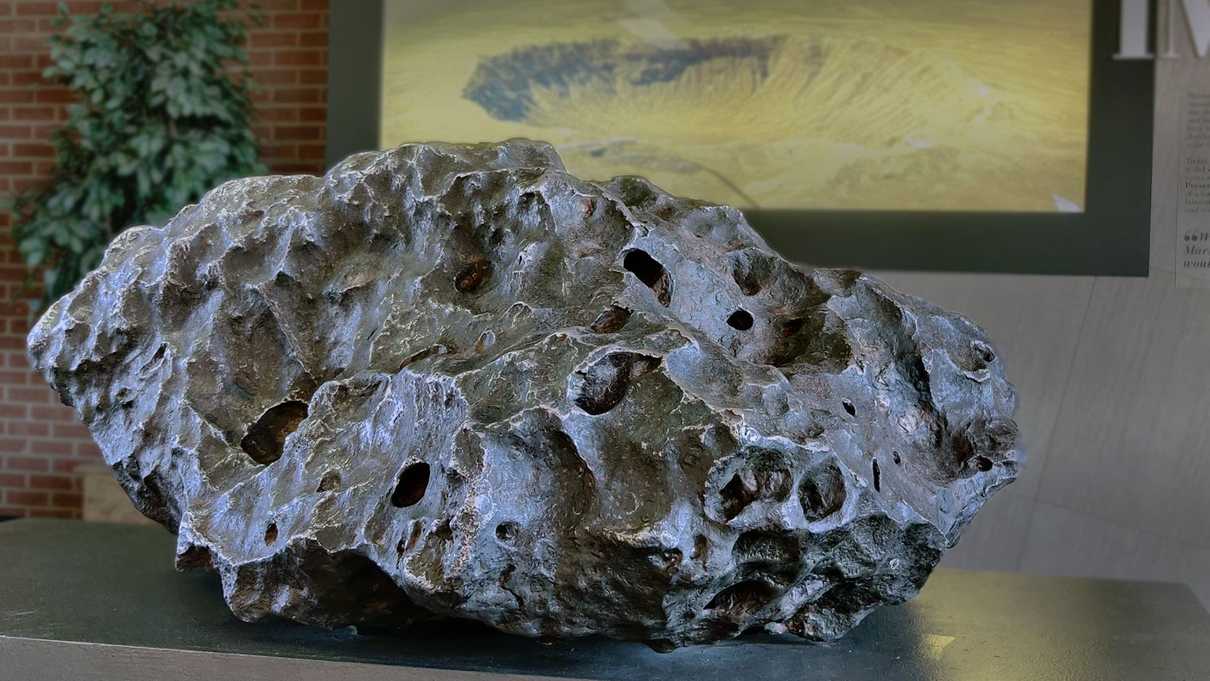 Known as Meteor Crater to tourists and Barringer Crater to scientists, the name of the crater went through several changes over time before the source of the crater's formation was identified. Originally it was named Canyon Diablo Crater after the nearby canyon and community. It was originally thought the crater was formed as a result of volcanic activity from a nearby volcanic field. Much of the mountainous area around the Flagstaff area is the result of a now extinct San Francisco Volcanic Field. 
This theory persisted until 1903 when Daniel Barringer presented the idea that a meteorite impacted Earth and caused the crater. Holding this theory to be true, he staked a claim on the land and began investigating for years, drilling in an attempt to locate the remains of a meteorite. It wouldn't be until the 1960s when Eugene Shoemaker discovered evidence that the crater was formed by high temperatures following an impact therefore proving Barringer right. Unfortunately much of the 160 foot wide meteor vaporized on impact but a few pieces have since been discovered such as the Holsinger Meteorite as seen above.
What Can You Expect To See?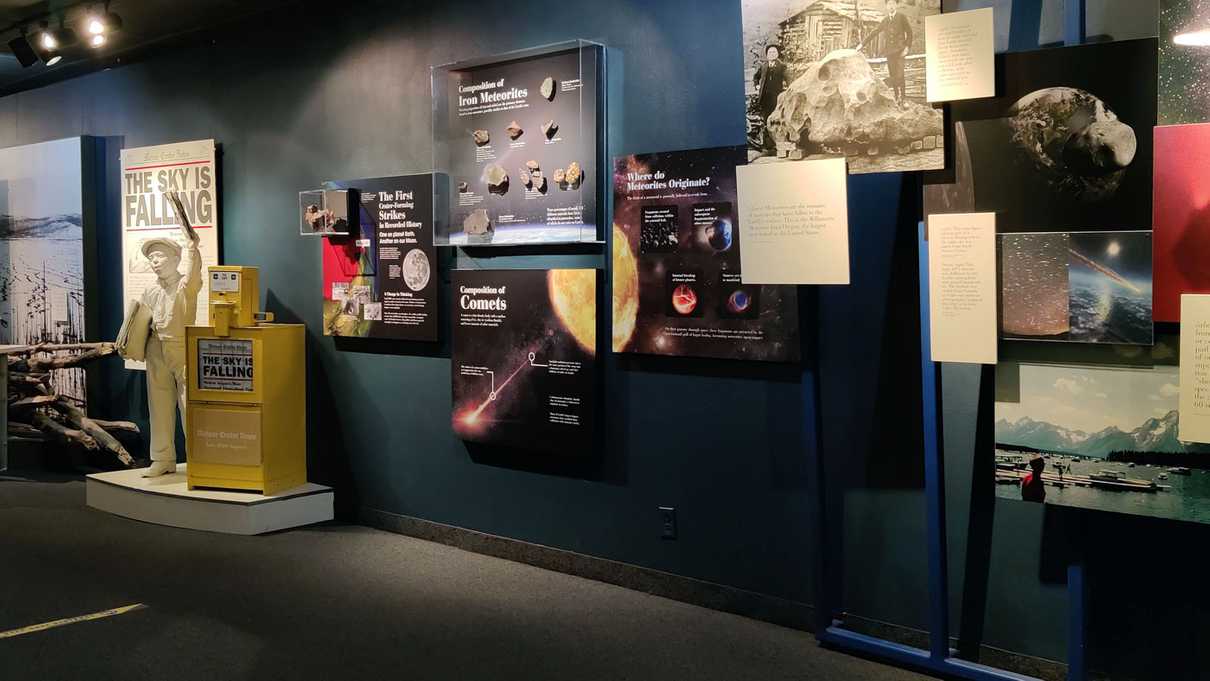 Within the museum are a number of exhibits explaining the composition of meteors, examples of rock that have been impacted, information about notable meteor strikes through time, plenty of informational films, and an abundance of hands-on displays. It isn't too large of a museum so it does not take too long to go through. It is, however, packed full of information so visitors will certainly come away with more knowledge about meteors than they did when arriving. 
Also inside the complex is the Blasted Bistro which offers sandwiches, soups, salads, smoothies and other treats. In addition is a large gift shop filled with various t-shirts, toys and items crafted from minerals.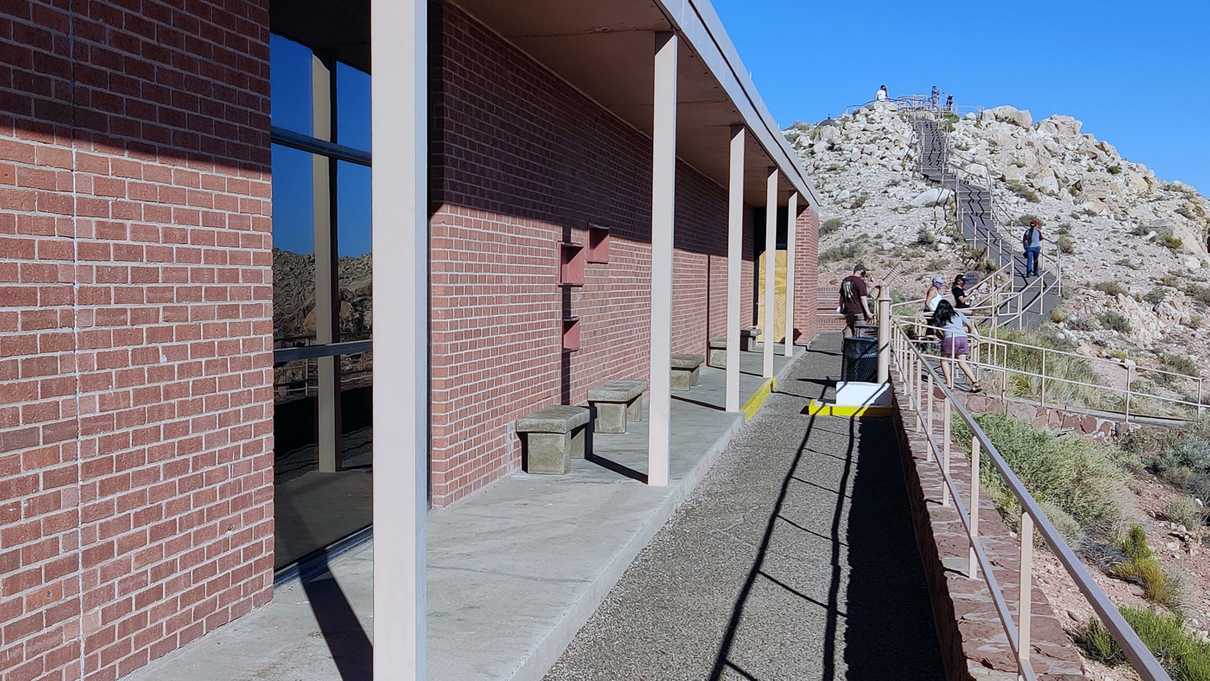 Outside the museum are a number of paved pathways leading to lookouts at different levels. These paths are not considered ADA accessible as they are at an incline and have a number of small steps but they should not be too strenuous for most. Should one have limitations, there is a direct path leading out the museum doors to a main viewing area so all should be able to have an opportunity to sit and take in the view from the rim.
The path up from the museum leads to the Moon Mountain telescope. Guests here can look through a telescope down at the meteor as well as the surrounding landscape. The plains in this area stretch on for miles. Heading down to the lower decks are a number of smaller telescopes fixed at points of interest within the crater itself - everything from boulders as big as houses and a six foot astronaut barely visible to the naked eye. Continuing down is another shaded deck one can sit at and take in the views from deeper inside the crater. Those looking for a bit more information while visiting outside can take one of the guided rim trail tours that are included with admission.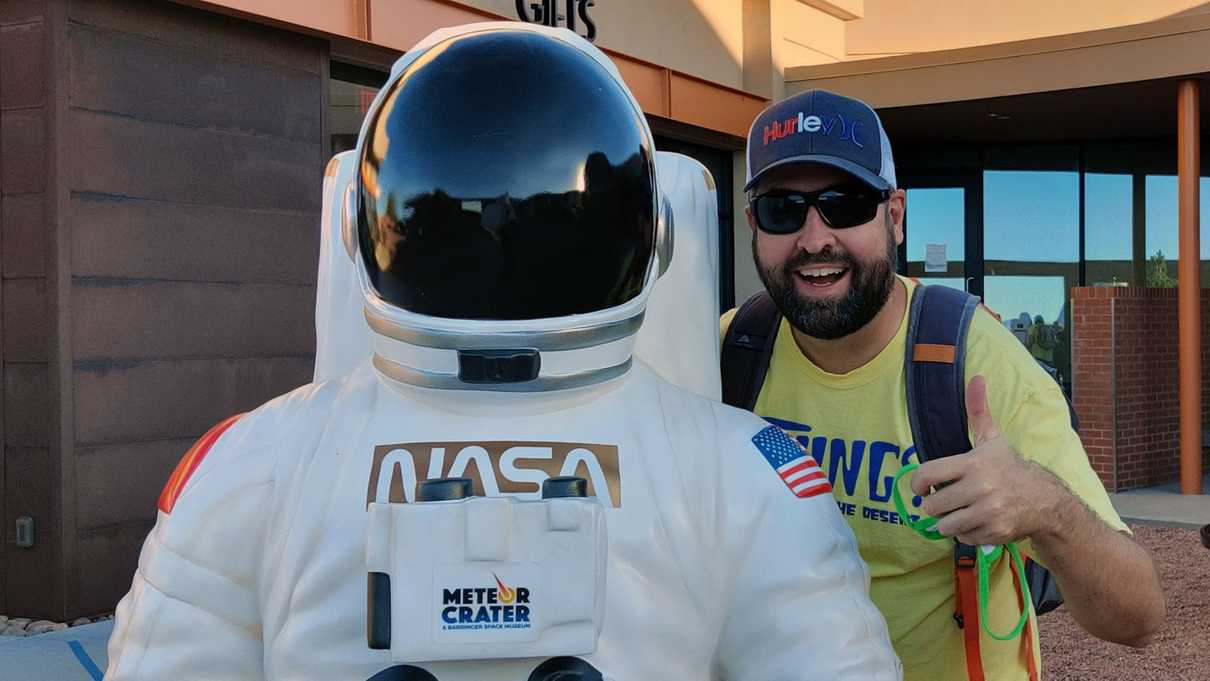 Meteor Crater is a great tourist attraction for people of all ages with hands-on displays for children and informative signage for the more inquisitive. And at 570 feet deep and almost a mile across, one can't help but feel a sense of awe over it. It really is an impressive and must visit attraction for any Arizona resident or visitor to our state!