Directions to Golden Canyon Trailhead
From Furnace Creek Visitor Center, drive 3.6 miles south and turn left into the parking lot.
From Badwater Basin, drive 14.5 miles north and turn right into the parking lot.
Formation of Golden Canyon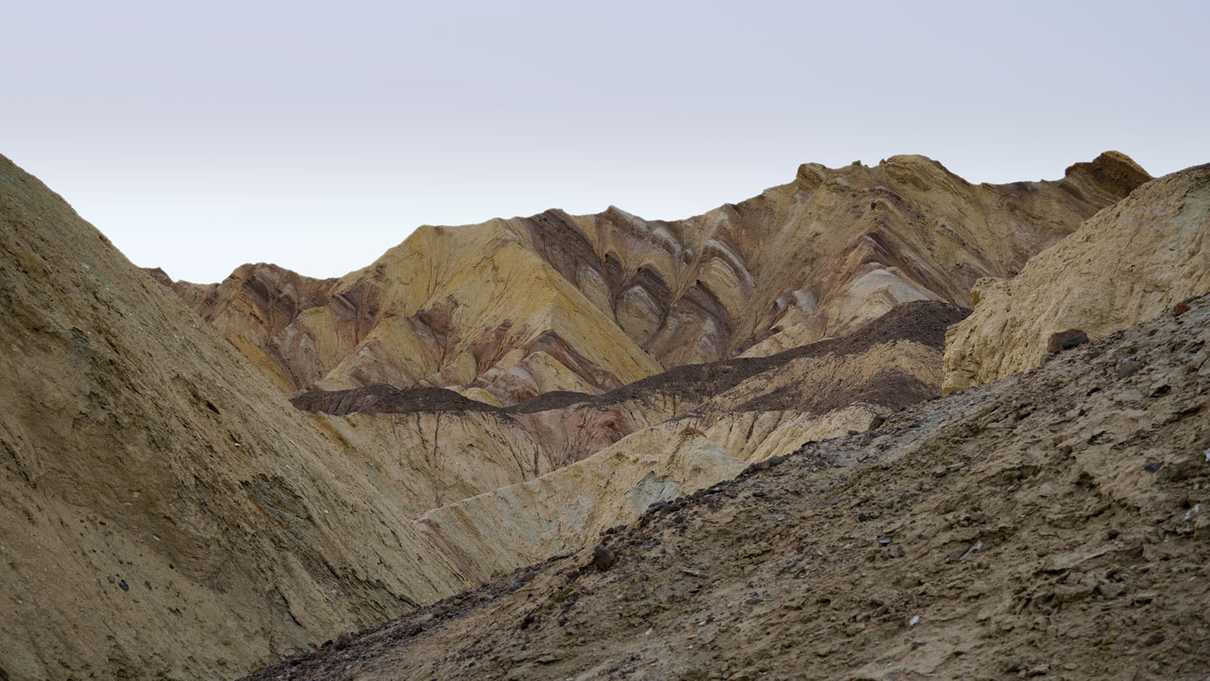 Golden Canyon's two main colorful rock forms are the result of differing sedimentary rock formations. The golden-yellow coloring found within the beginning of the trail is the result of soft mudstone deposited into what was once a lake basin some 3 to 5 million years ago. 
The red toned rock higher up the rock cliff walls that make up Red Cathedral formed 3 million years ago by gravel, sand and silt. These deposits flowed into the area when the region was wetter and more like that of a savannah.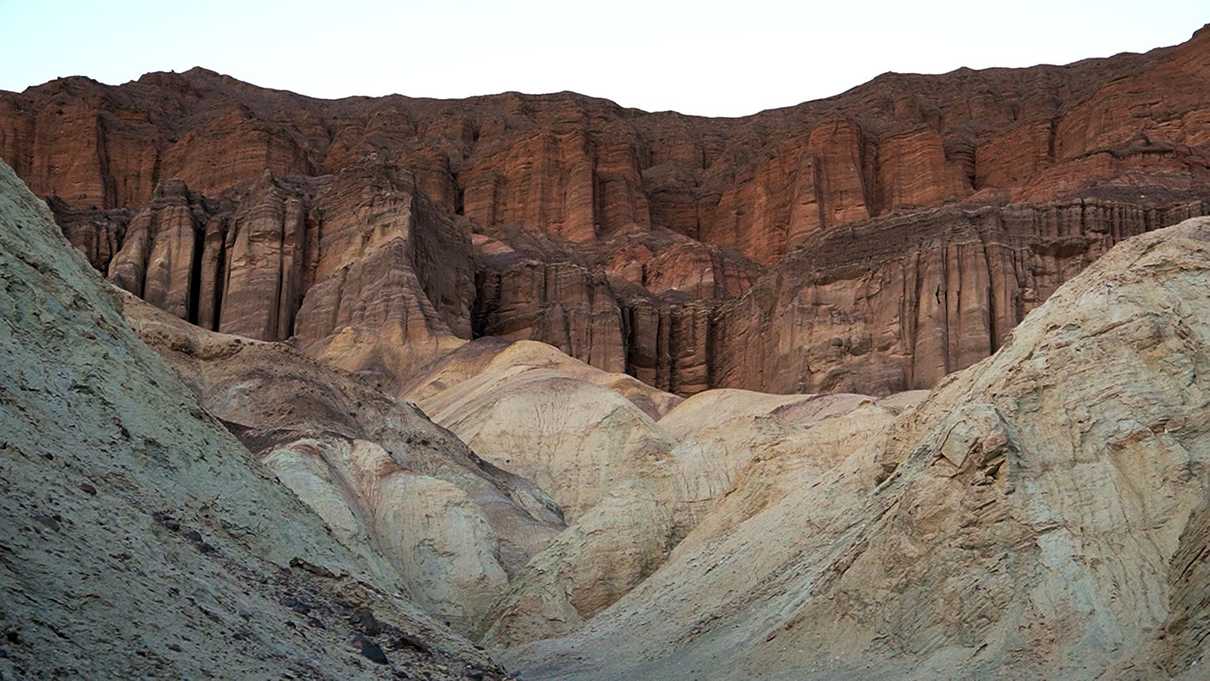 Trailhead Amenities
The parking lot at Golden Canyon Trailhead has roughly 14 parking spaces for passenger cars and three for larger RVs and buses. Located at the parking lot are also vault toilet facilities for visitors. Per park services, dogs are not welcome on any trails in the park.
Hiking Golden Canyon Trail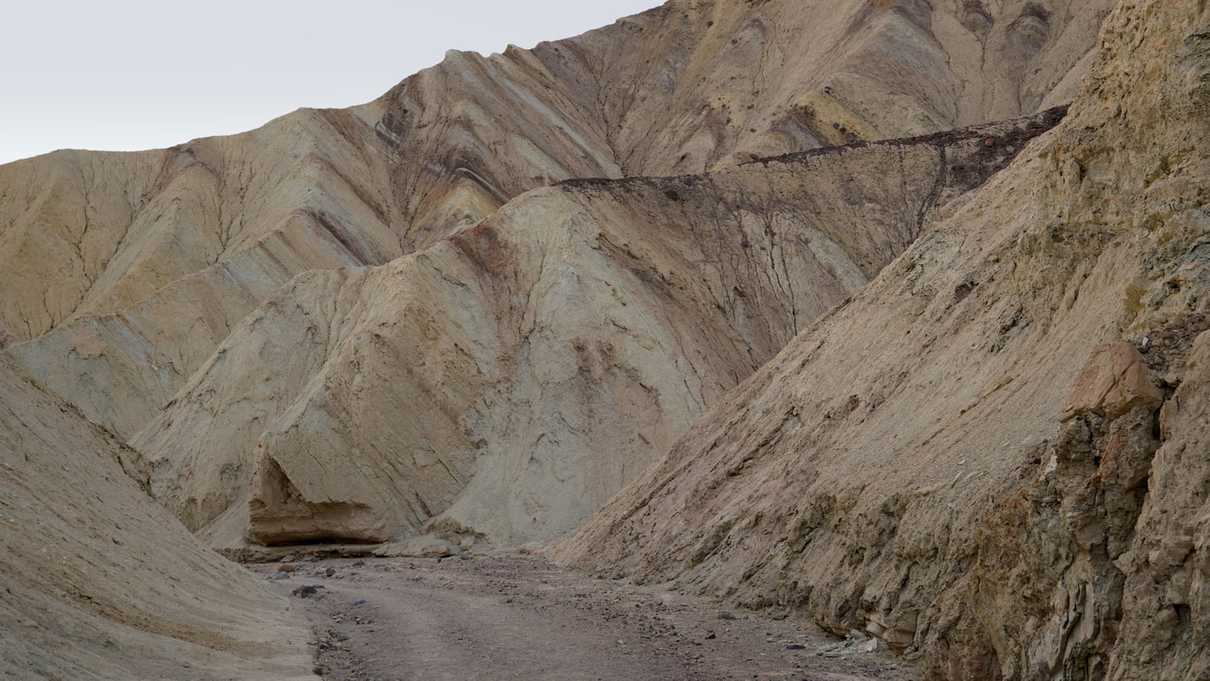 The hike along the Golden Canyon Trail can be rated as easy/moderate to more challenging depending on how far one wishes to go. The easiest hike is from the trailhead to the junction that leads to Red Cathedral. This hike is a 2 mile out and back trip with gradual elevation gain and one section with a 3 foot scramble.
Following the trail past the junction to Red Cathedral adds another 0.9 miles to the round trip hike. This section of the hike adds more difficulty and involves a bit more scrambling and crawling through rock walls and tighter spaces to reach the foot of the Red Cathedral wall.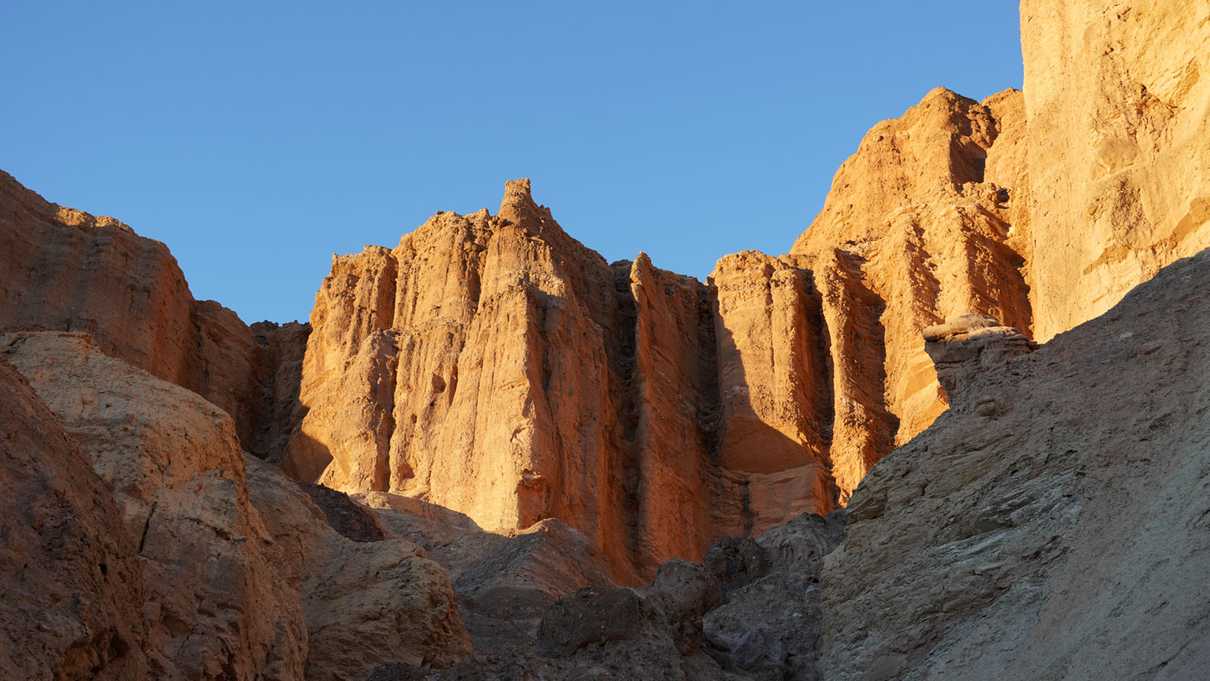 The hike can be made into a longer adventure by continuing on to Zabriskie Point and returning down through Gower Gulch making the hike a 7.8 mile loop. The hike from the Red Cathedral junction continues on through Badlands Loop, an aptly named colorful badlands area that once was a lakebed. Small signs will direct hikers where to go at different intersections. Zabriskie Point provides vault toilets and a chance to stop and take in the scenery before continuing on. From here, hikers will continue on the other side of the Badlands Loop to Gower Gulch where one makes a gradual descent down to the parking scrambling over a few 4 ft ledges.
Interested in learning more about
Golden Canyon Trail
? Consider checking out our video, or get directions, pricing info, hours of operation and much more on our information page. Links below.