If you've ever visited Jerome, you know that it's full of ghost stories, legends and history. However, just outside of town is a little gem called the Gold King Mine & Ghost Town. We love all things ghost town and historical! With that in mind, we packed up the car and headed north to see what this little place is all about.
Jerome, Arizona can be quite a tourist destination. Filled with a thriving artistic community, ghost tours and restaurants amongst the winding hillside streets, parking can often prove to be a bit of a challenge. We visited on a Monday and unfortunately found this to be the case. Thankfully, Gold King Mine is just past the noise of downtown Jerome and a bit on the quieter side.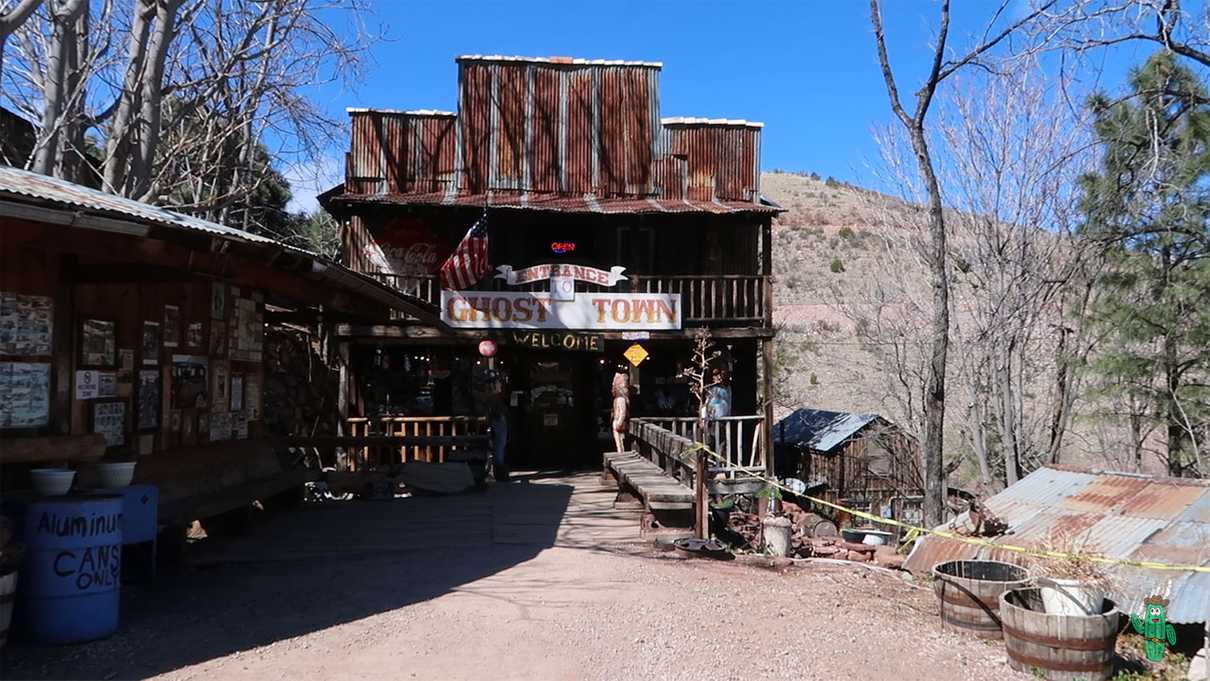 Immediately upon pulling into the dirt parking lot we could tell this place has a ton of character. Everything looked worn and rusted. Carved wooden statues stood outside to greet visitors. A propane tank was made to look like a menacing, smiling jack o'lantern. A board of framed photos and articles explained the history of the property.
After entering through a sizable gift shop and paying our entrance fee, we were in! If you go, prepare yourself to be a little overwhelmed. Seriously... there are old mining relics and rusted out pieces of nostalgia everywhere. We saw old iron stove doors, wheels, parts that look like they came from mine carts... if it's old and rusted, it probably ended up here! Take a look at our video if you want to sneak a peek before going yourself.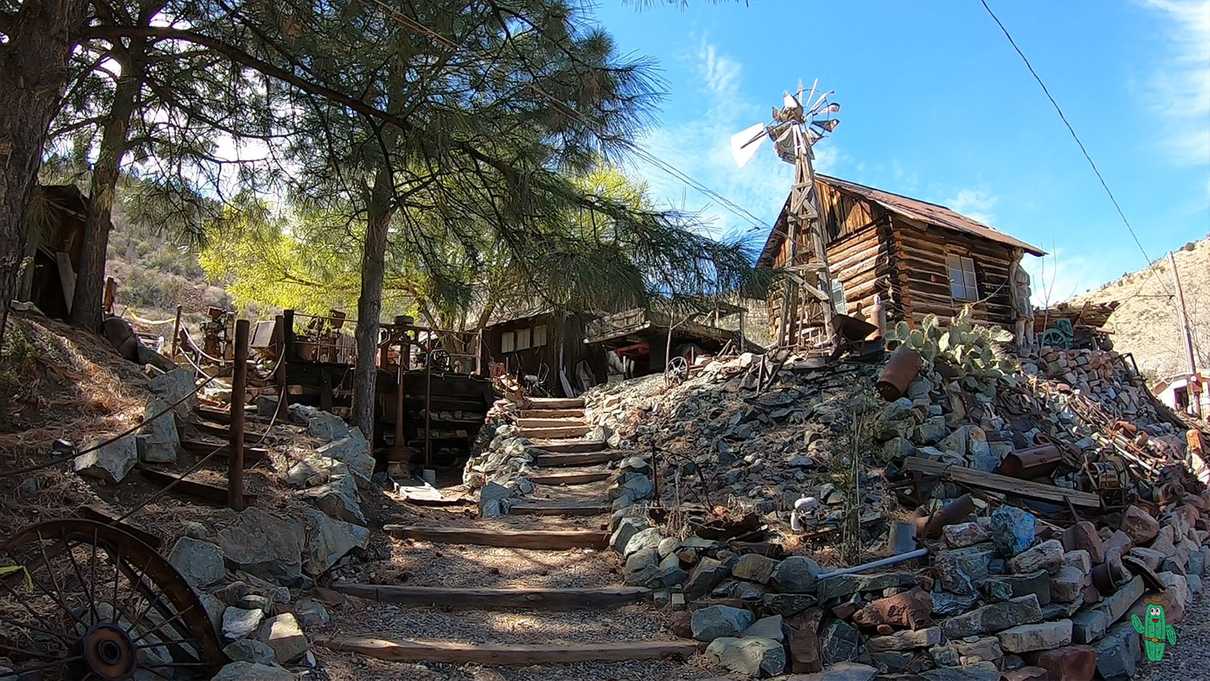 So a little history here... Gold King Mine & Ghost Town was once an old mining prospect town called Haynes. Located near Jerome, Arizona, a copper mining boom town, Haynes was thought to possibly have copper veins running through the area. Despite the richness in the hills of Jerome, no copper was found in the prospecting camp until decades later when the mine was bought out by another company. Unfortunately, it was never enough to provide an income worth sustaining operations and the mine was shut down.
The 1270 foot deep shaft still exists on the property but is now plugged up for security and insurance reasons. Enough shows though to really give an idea of the kind of narrow conditions miners would descend into. It really puts things into perspective!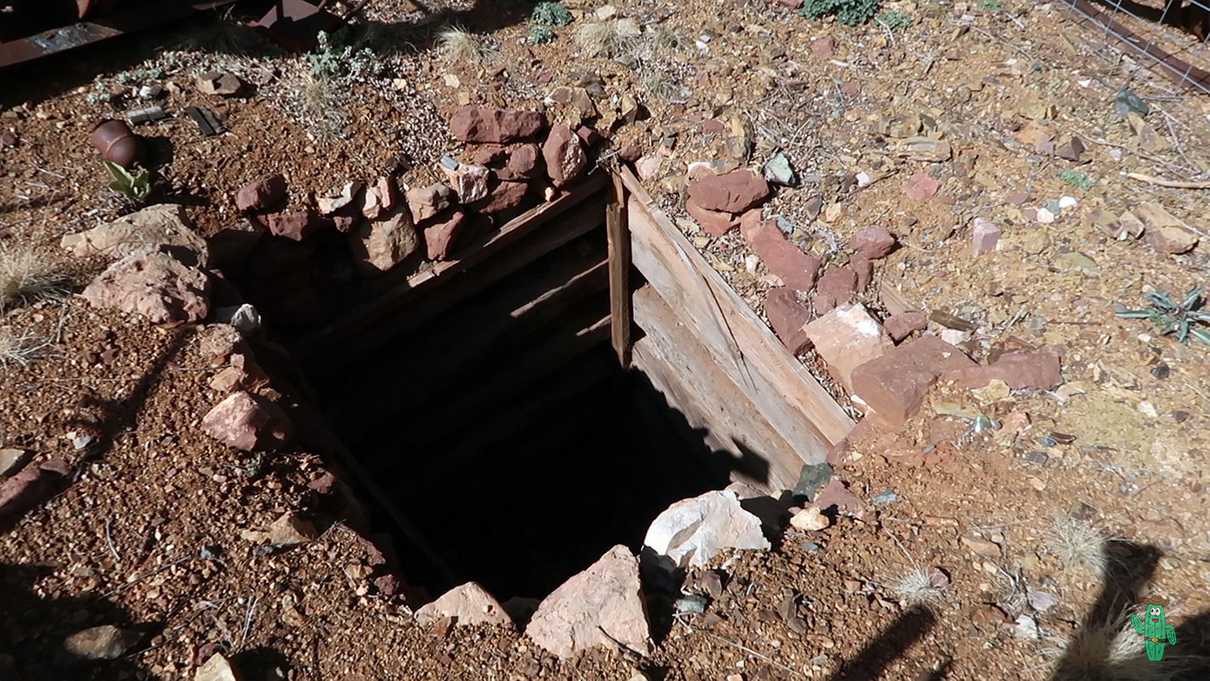 Some time later after the mine was shut down, the property was purchased by Don Robertson. Don began moving old buildings from nearby towns onto his property and found a home for his collection of old antique cars. In the 1980s, he also began crafting some of his own replica buildings. This once small town grew to become a replica ghost town which hosts a wealth of collectibles and eclectic relics from mining history. Some of the collection dates back to over 100 years old such as a 1902 Studebaker Electric or an old boarding house built in 1909.
Also among the items to see is a sawmill with a functioning saw that creates large wood slabs for sale and Big Bertha, a large gas engine built around 1930 rescued from an old Bagdad, Arizona mine. The thing still runs and certainly is a sight to see, hear and feel! There are a number of videos online showing the thing fired up (it actually blows fire out!) for a small fee.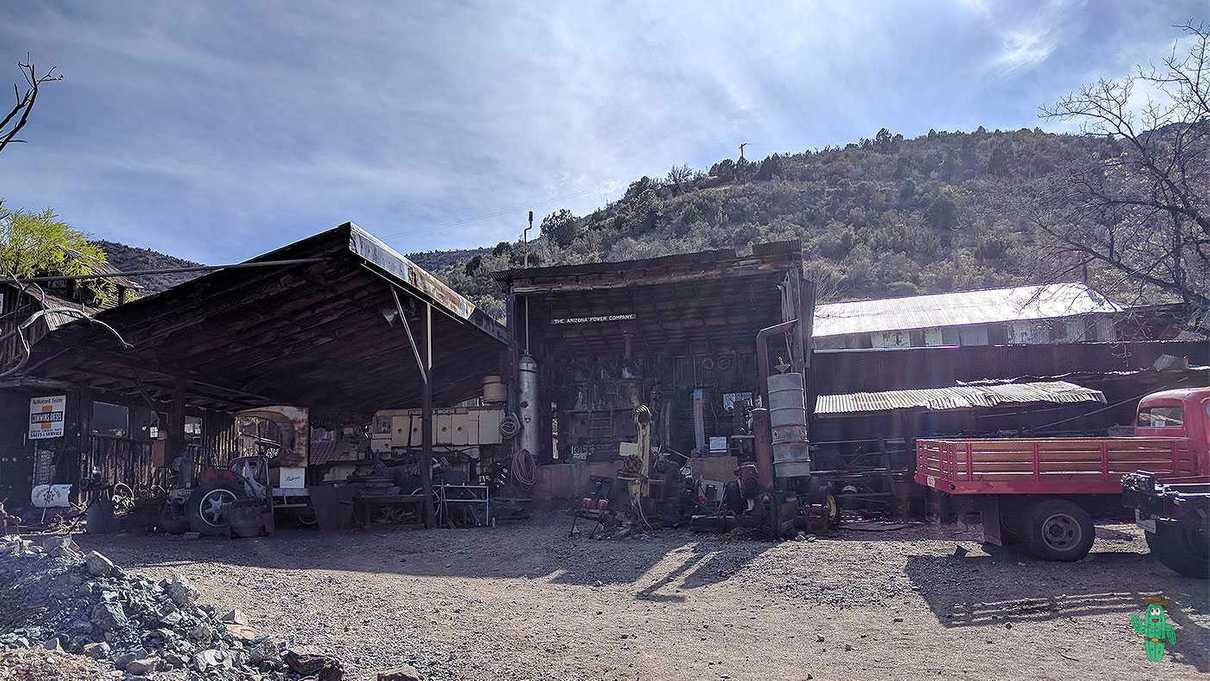 As we continued walking around the property amongst old fire engines and various pieces of Americana, we found ourselves surrounded by chickens. No, really! Chickens. As if the eye candy wasn't enough, there's a small petting zoo for kids to explore consisting of pigs, goats and some chickens. Some of them were hanging out in an old chicken coop where fresh eggs were laid while others just walked around freely eyeing dogs that visitors had brought. (The place appeared pet friendly!)
One other activity that visitors can partake in is panning for gold. While there we saw a pair of guests partaking and I must admit that it looked fun. Due to time constraints and needing to head home we weren't able to try it for ourselves. We did, however, speak at some length with an employee who provided a wealth of information about the origins of some of the buildings and mining operation. If you visit, feel free to hit one of them up should you have questions! You'll learn a lot more about the history of the place and if you're lucky you may even be shown hidden away items with an interesting past, such as a stretcher used during the mining days with some curious stains on it.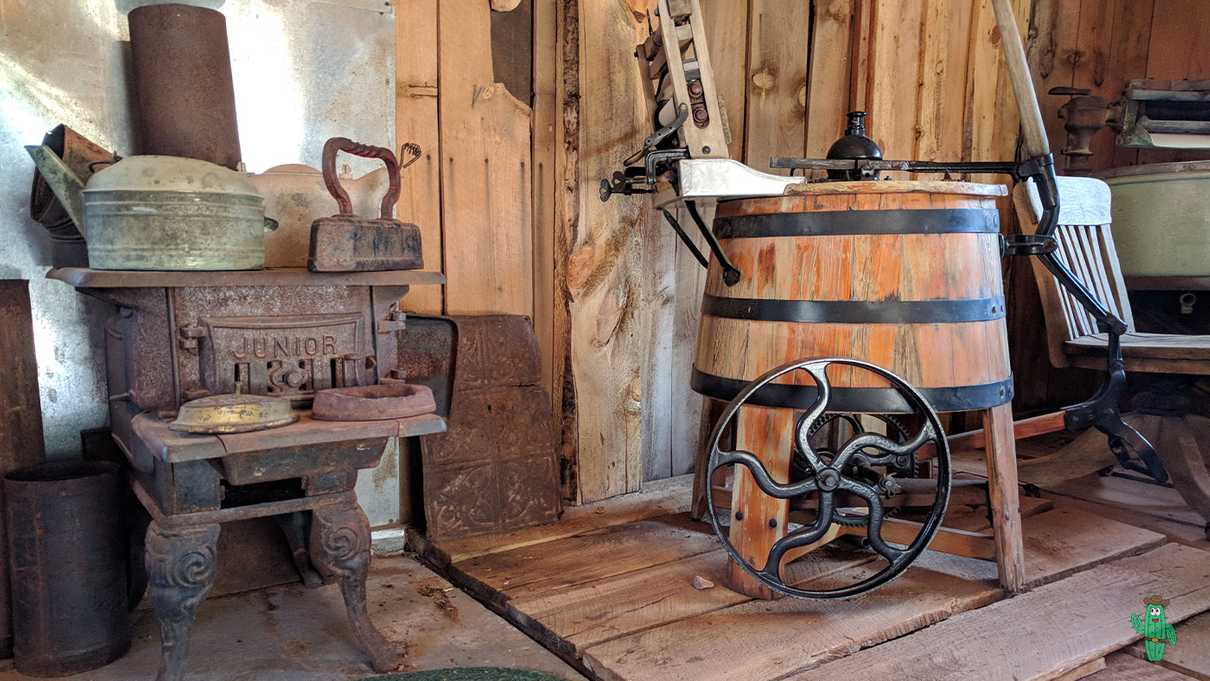 Gold King Mine & Ghost Town is a step back in time and a look into the life and love of Don Robertson's collection. If you're looking for something that is off the beaten path, you can't go wrong here!