Dotted throughout the barren desert landscape of Borrego Springs, California are the metal sculptures of Galleta Meadows. Stopping to see these sculptures is a free and easy to do activity for anyone visiting the area of Anza-Borrego Desert State Park.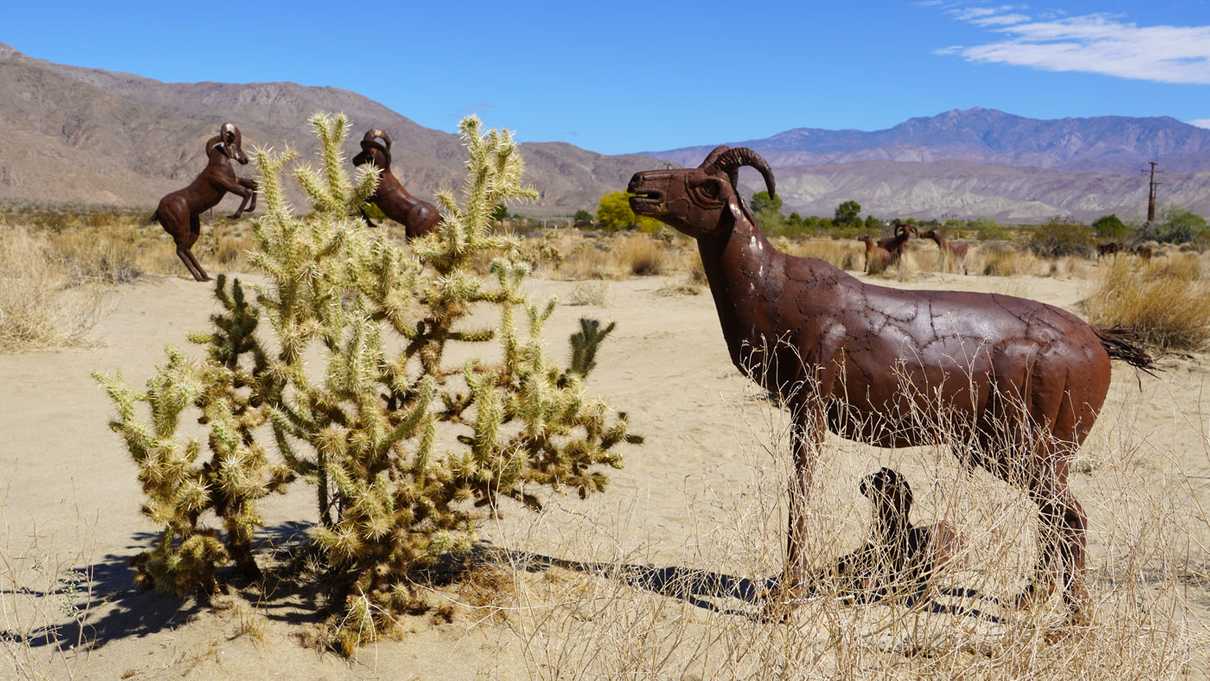 How Did the Sculptures Get There?
Local landowner of Galleta Meadows Estate and philanthropist, Dennis Avery, looked around and came up with the idea of adding art to the landscape to add interest for visitors to the area and the local community of Borrego Springs. Luckily for him, he would cross paths with just the man to help him.
Ricardo Breceda had no formal art experience in his background.  At the request of his daughter to build a full-sized T-Rex after watching a Jurassic Park movie, he began to get to work and his innate artistic talent surfaced.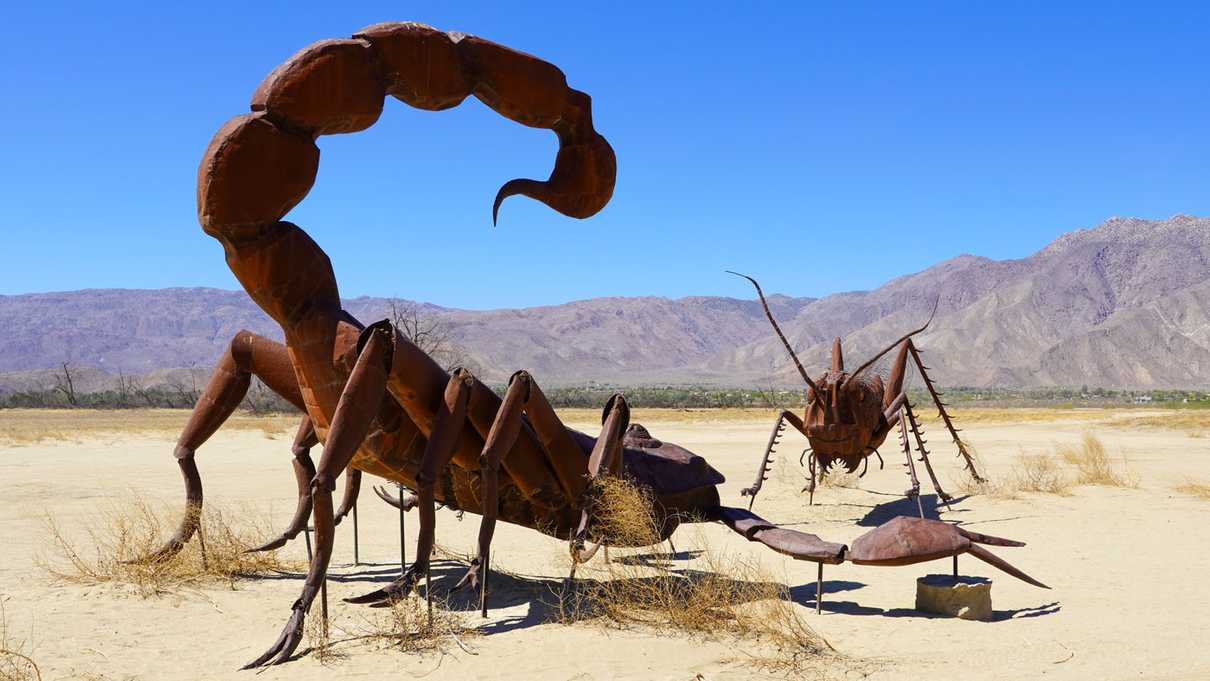 Avery became aware of Breceda's work after coming across his workshop and seeing many of the welded metal dinosaurs. Ricardo was commissioned to construct the sculptures by Dennis. The sculptures started appearing in the desert of Anza-Borrego around April of 2008. and today they number over 130 spread out over the 3,000 acres of Galleta Meadows.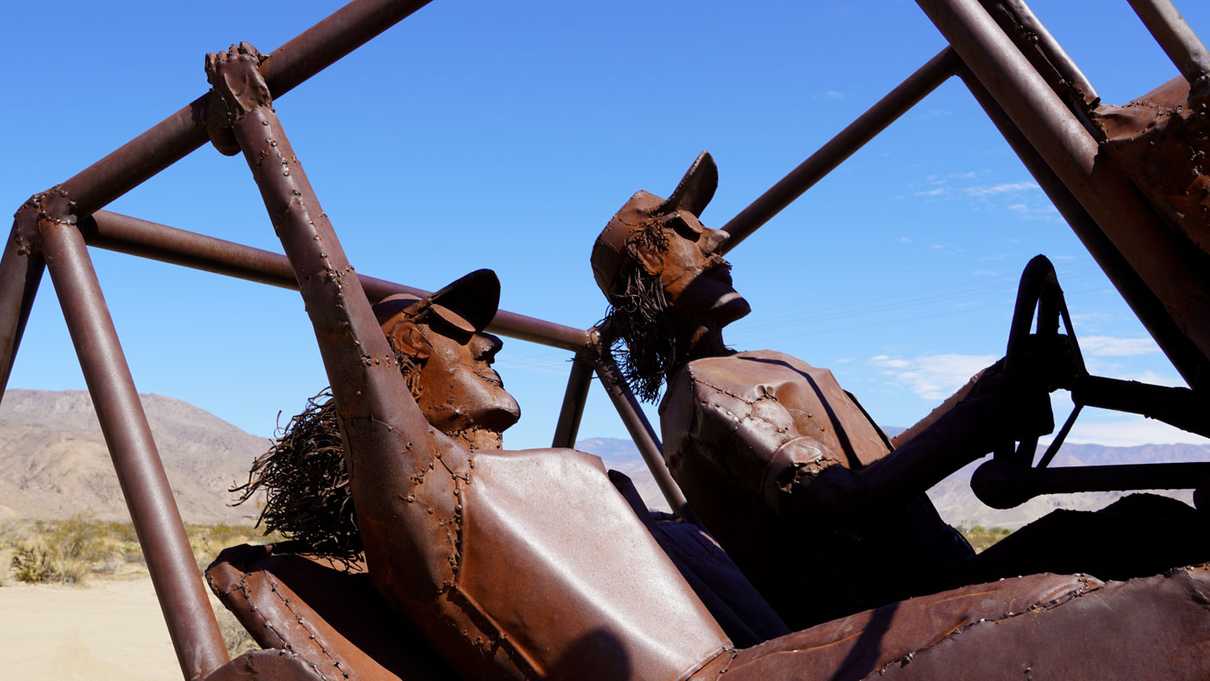 The sculptures fall into several categories - animals local the area throughout time (such as sloths, camels, mammoths and bighorn sheep), people in the area throughout time (a Spanish Padre, miner, etc) and fantasy creatures such as the enormous dragon which stretches out 300 feet.
Interested in learning more about
Galleta Meadows Metal Sculptures
? Consider checking out our video, or get directions, pricing info, hours of operation and much more on our information page. Links below.