Salt Creek Interpretive Trail
The Salt Creek Interpretive Trail is a ½ mile trail that loops around Salt Creek in Death Valley. The trail is an elevation wooden boardwalk with no elevation gain making it ADA accessible. Vault toilets are available and located at the parking lot. The parking lot is able to accommodate RVs and buses and is located down a dirt road, Salt Creek Road, that should be passable for any commercial vehicle.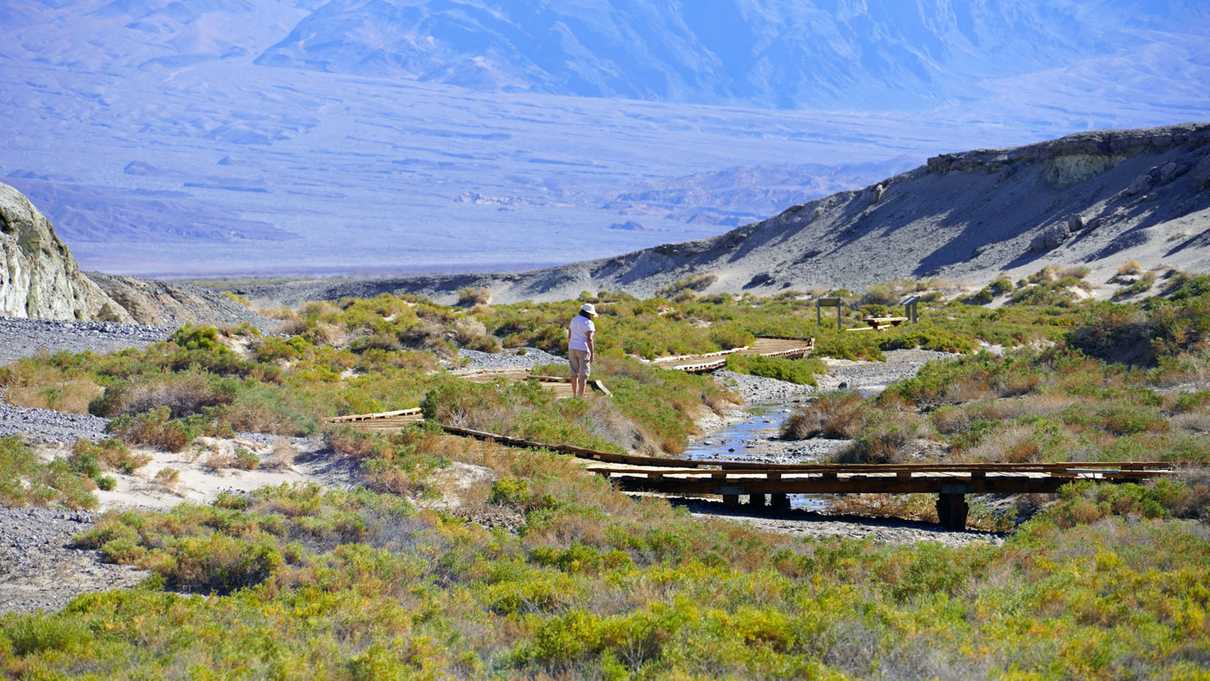 Throughout the trail are interpretive signs with information about the famous Salt Creek pupfish that live in the creek. These fish have withstood the test of time enduring a wide variety of temperatures in the Death Valley desert as well as waters with a higher salinity than the ocean. They are most often seen in spring (February to April) during mating season. The water level and flow of the creek also varies during the year; winter and spring months will see an increase.
Harmony Borax Works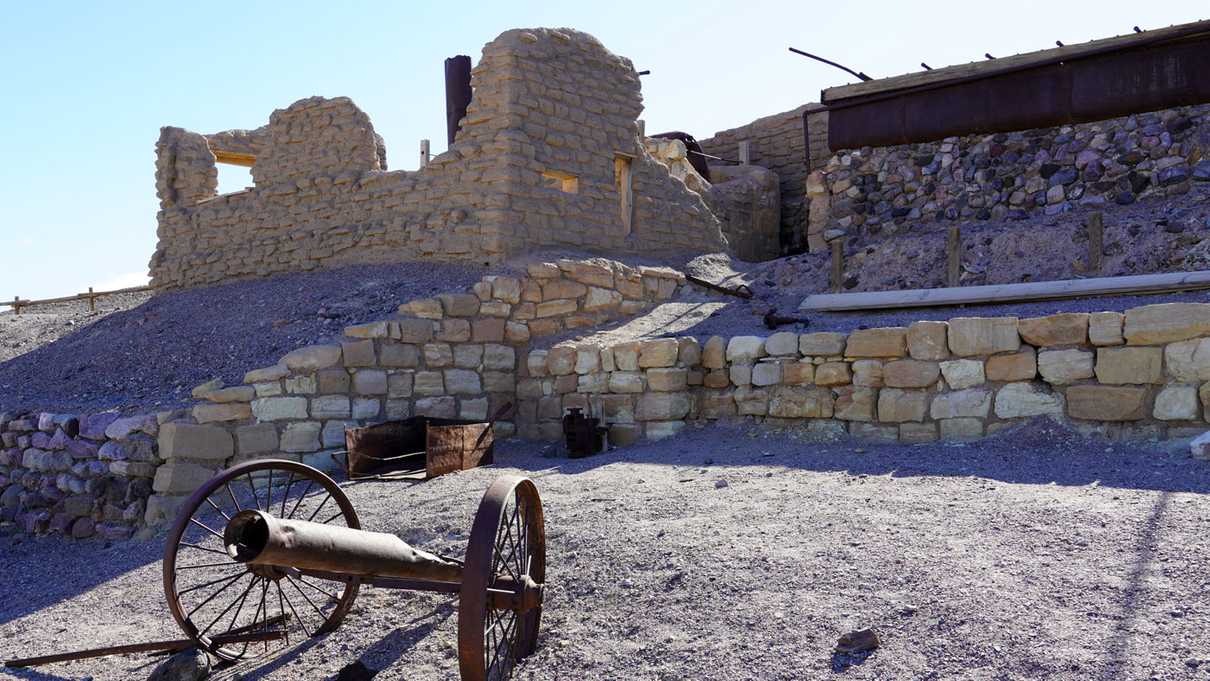 This attraction is easily accessible located nearby the Furnace Creek area. There are no toilet facilities here, however, the Furnace Creek Visitor Center is located one mile away. Here there is a 0.4 mi paved trail that is ADA accessible also with interpretive signs along the way. RVs and buses will also find available parking in the lot. At the Harmony Borax Works, visitors can see the remains of an adobe structure as well as a 20-mule team wagon.
While gold was not common to the area, Death Valley was rich in another deposit extracted from the land - borax. Found in salt deposits on the valley floor in Death Valley, a plant was constructed to process the product. In order to move the borax out of Death Valley a large team of mules were devised to haul wagon loads to other hubs for transport. The image of the 20-mule team has been used for decades in advertising and television.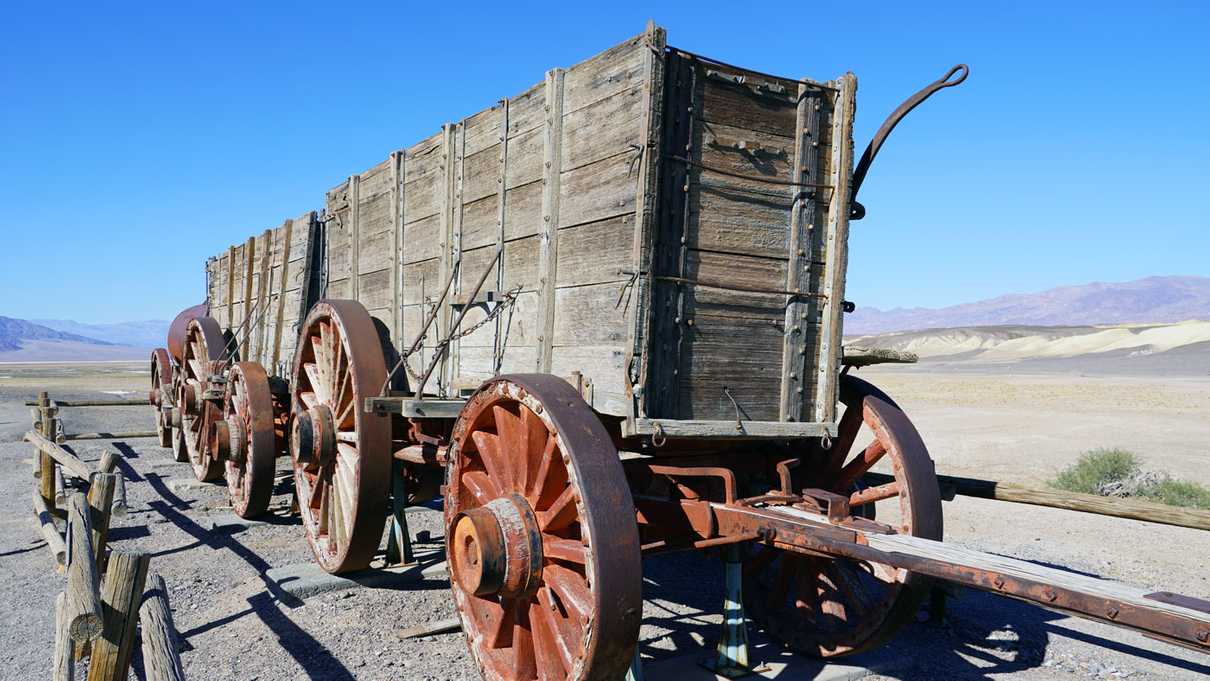 Artists Drive & Artists Palette
For those looking to take more of a driving tour through Death Valley, Artists Drive is an excellent alternative to walking many of the trails. The drive is a 9-mile single-lane, one-way road that winds through curves, dips and valleys. Throughout one can see impressive deposits of minerals color the landscape in varying shades of reds, yellows, greens and purples. Vehicles over 25 feet are not permitted due to the curves and hills throughout. Along the way are several turnouts where visitors can stop to take in the views. Looking back you'll see stunning views of Death Valley.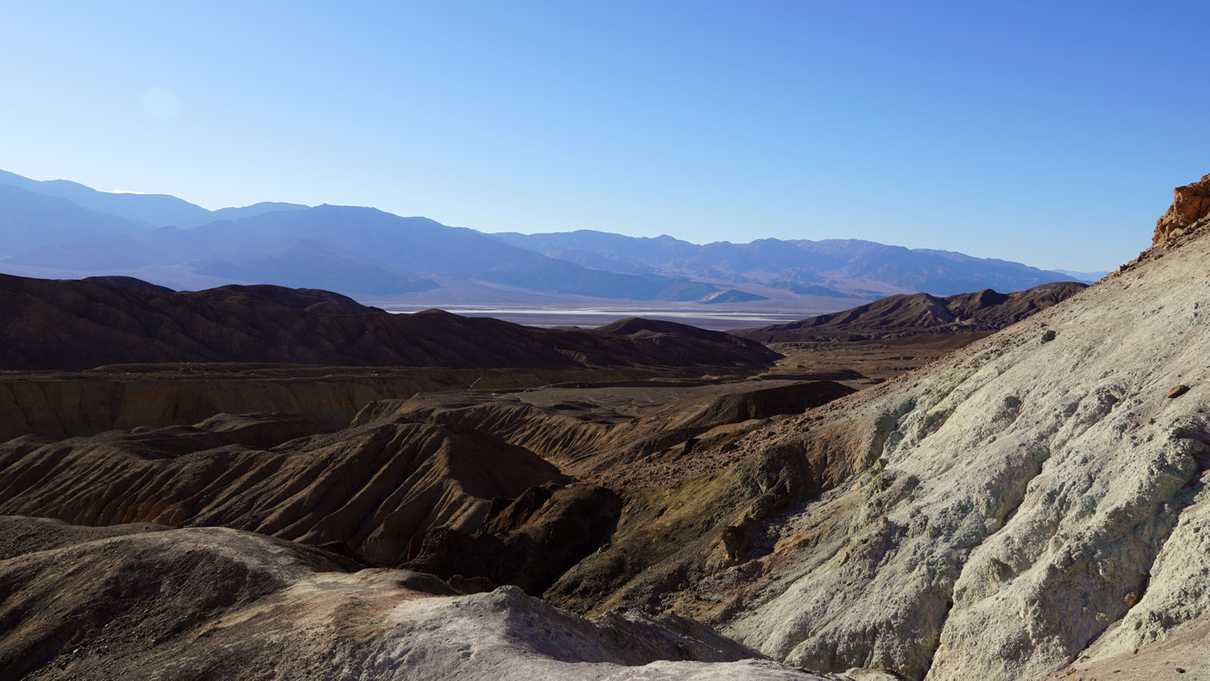 Roughly halfway through the drive is Artists Palette. The parking lot is small and intended for passenger vehicles but there are available vault toilets. This overlook is at the end of a short half mile trail and features some of the most stunning and vivid examples of color on the drive. A camera is definitely recommended to capture the spectacular colors.
From the parking lot one can get out and stretch their legs. There are no paved trails here but plenty of opportunities to hike around the landscape and get a closer look at the bands of colorful formations.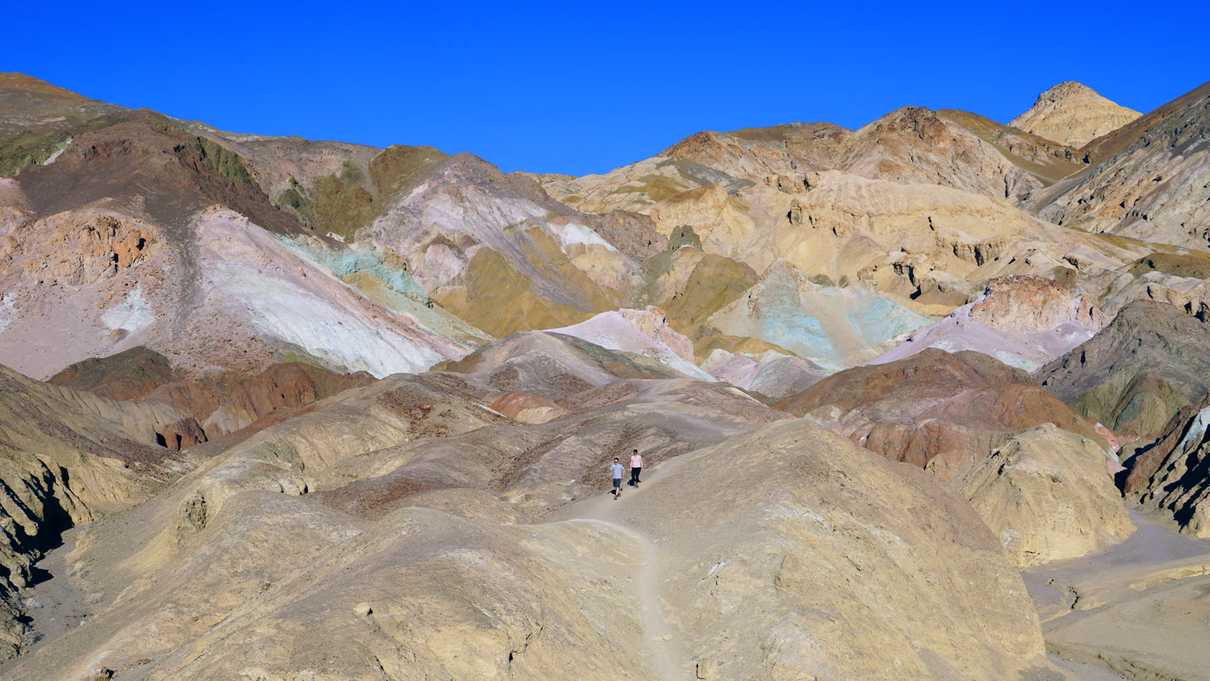 Interested in learning more about
Salt Creek Interpretive Trail, Harmony Borax Works and Artist's Palette at Death Valley National Park
? Consider checking out our video, or get directions, pricing info, hours of operation and much more on our information page. Links below.