Why is it Pink?
Coral Pink Sand Dunes features sand in a color unlike what one might find at other parks such as White Sands National Park or Death Valley National Park. But you might be asking yourself how it gets its color.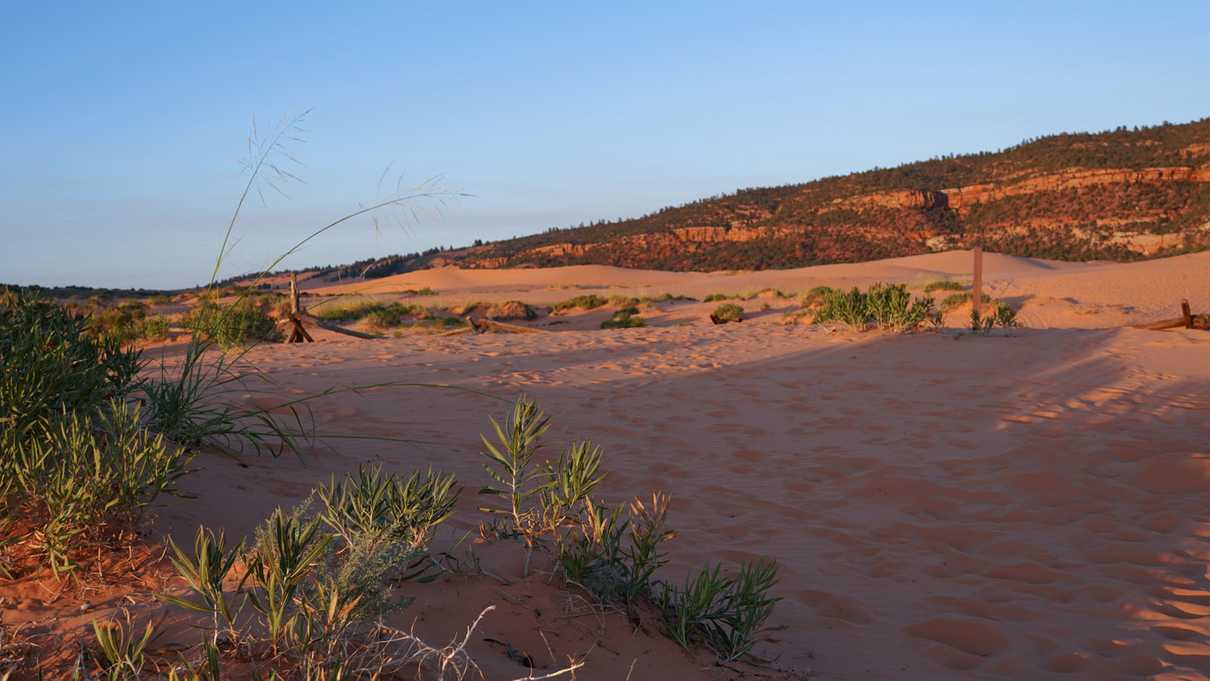 The color of the sand comes from the nearby Navajo sandstone rich in iron oxide that is commonly found in other distinctive neighboring red rock areas. The wind is accelerated through canyons, breaks down the sandstone surfaces, and eventually deposits it into the nearby open valley. Over time dunes are formed when enough sand grains accumulate.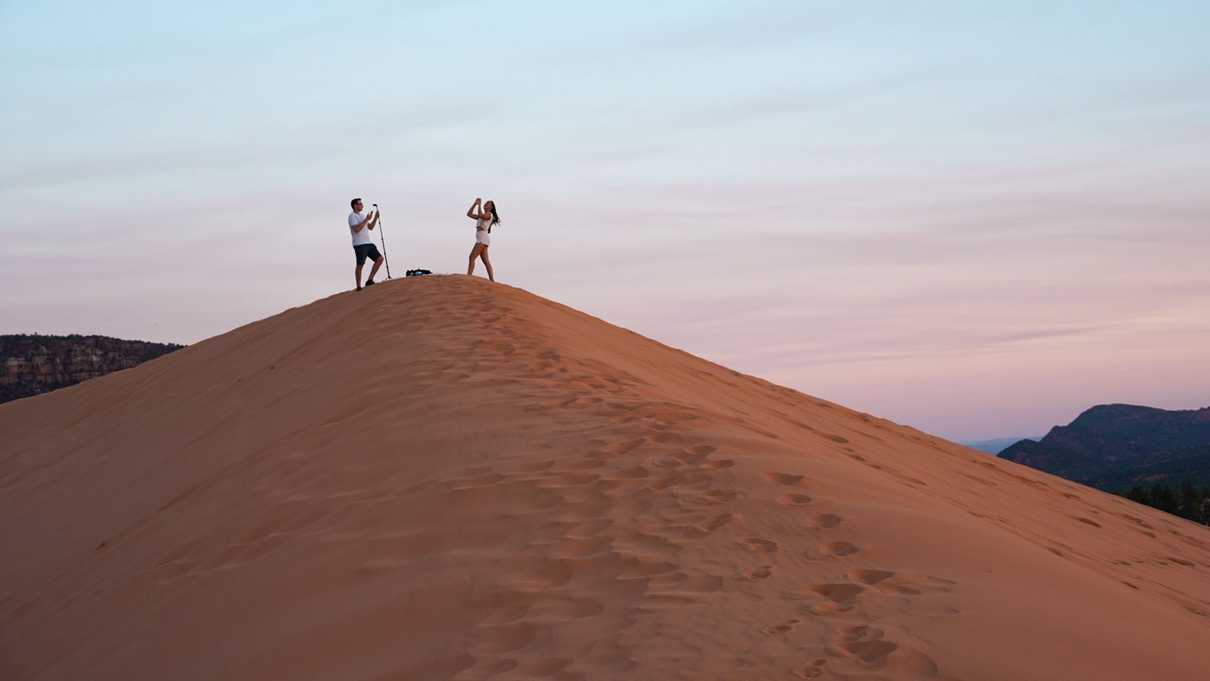 Visiting Coral Pink Sand Dunes State Park
Located by nearby larger parks, such as Zion National Park, Bryce Canyon, and Grand Staircase-Escalante, Coral Pink Sand Dunes State Park makes for an excellent quick trip at the end of the day. Sunsets at the park are nothing short of amazing and the reason for many photographers to venture out.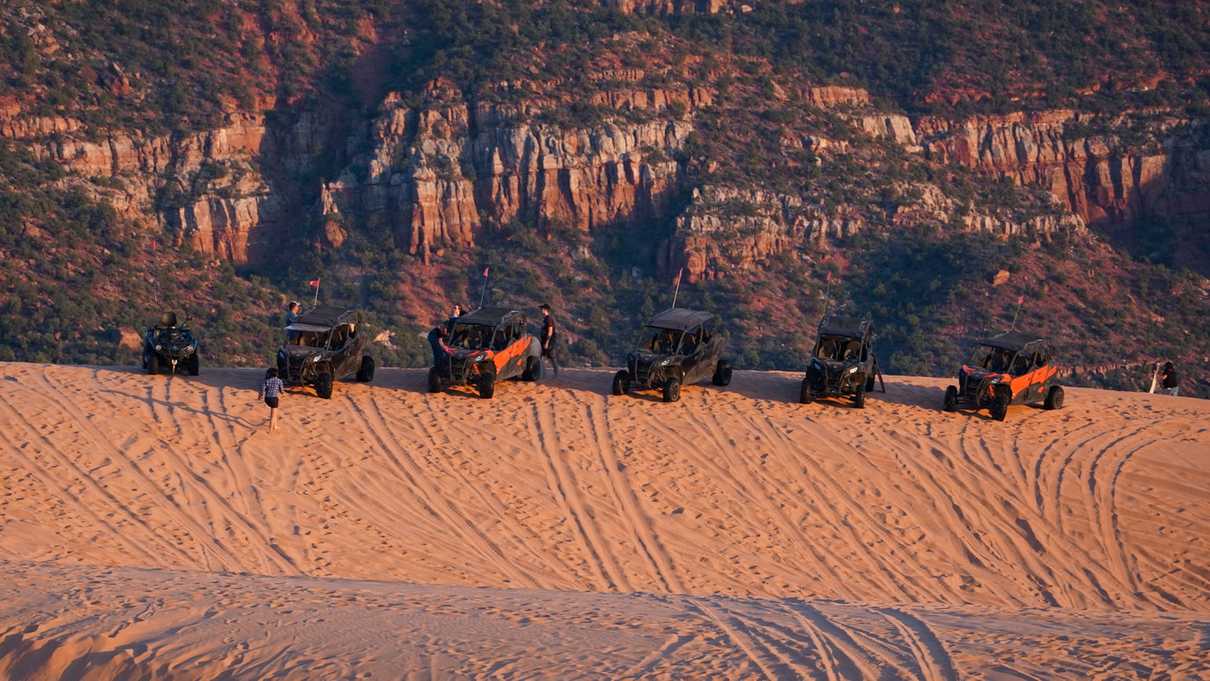 For those seeking more adventure, 90% of the park, or 1200 acres,  is open to ATV riding. Many companies in the area rent out vehicles or provide tours for visitors wishing to ride in the dunes.
Others seeking more pedestrian-friendly adventures are free to hike the dunes or experience sandboarding and sledding. The Visitor Center rents boards to guests on a first-come, first-served basis.
Interested in learning more about
Coral Pink Sand Dunes State Park
? Consider checking out our video, or get directions, pricing info, hours of operation and much more on our information page. Links below.