Bryce Canyon is not what I thought it would be. This would be my first trip to this iconic park, and sure, I'd seen many photos. And yes, the place looked amazing! So in that regard, I suppose I had some expectations. But one thing I did not consider was the overall size of the park.
Within the month or two leading up to this trip, I had spent time at the likes of Zion and the Grand Canyon, both very sizable National Parks. Upon arriving at Bryce and seeing the amphitheater for the first time, I realized that this place was not very big at all. Well, not compared to other parks.
Not that this was not a bad thing. In fact, I considered it a very good thing. I might actually be able to see most of what this park has to offer in a single day. On this particular trip, I only had one day budgeted to see it, and also had to camp outside of the National Park down the road at Ruby's Inn RV Park and Campground, further reducing my time inside park.
My favorite thing to do in parks like Bryce is to get out and hike in the terrain. To get up close and personal with the landscape. There are always trails in National Parks, but so often they are disconnected and solitary locations. Bryce does something a little better than most parks I've been to. All trails form a well-connected web, cutting through areas of interest, but often connecting one trail to another, forming chains of trails, with lots of options for how to hike them.
Enter the Figure 8 Combination Loop. The first thing I should say is that the Figure 8 Loop is not an official trail. You won't find the words "Figure 8" on any trail signs or official maps. The Figure 8 Loop is an idea... it's a configuration of multiple loop trails. Two major loop trails in fact. And two of the best loop trails at that.
Take a moment and look at the park map. Scan the map and locate a spot called Sunrise Point. This is a preferred place to embark on your journey. Sunrise Point is on top of the canyon rim, and the starting point for hiking quite possibly the most popular trail in the park, known as the Queen's Garden Trail.
The Queen's Garden Trail takes you through the heart of hoodoo country. A hoodoo, for the uninitiated, are the colorful rock spires that pepper the landscape at Bryce.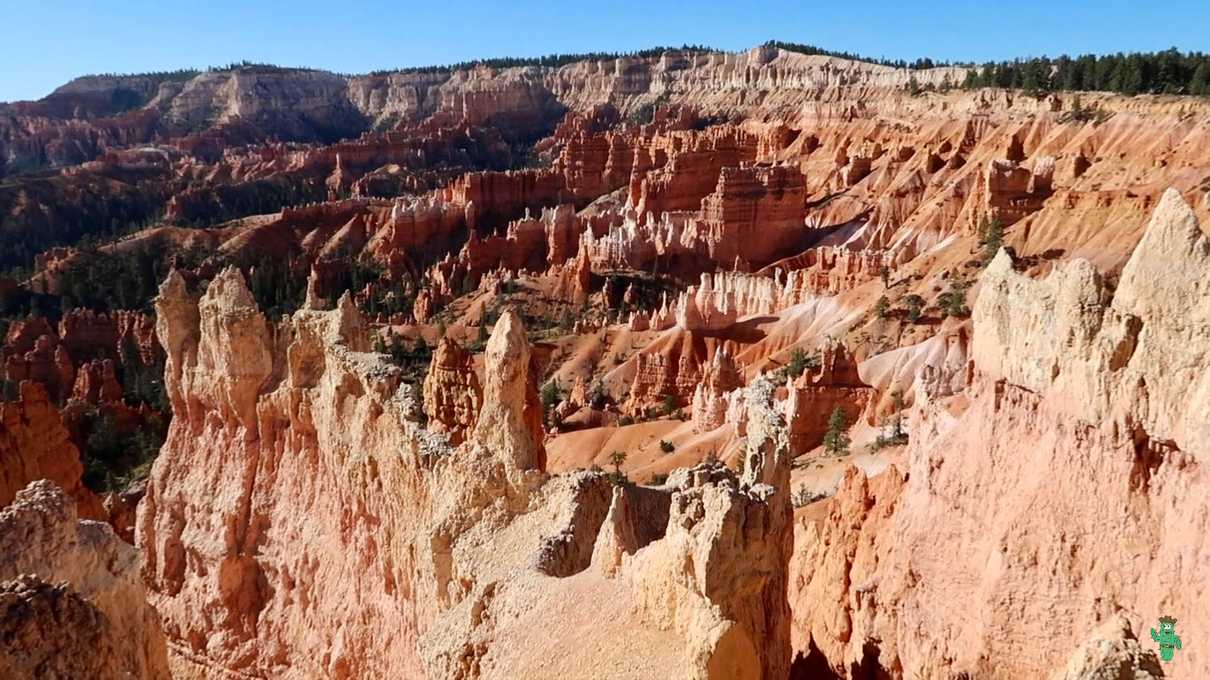 The Queen's Garden trail is rich with these features, and is also a very well engineered trail. It is also attracts the crowds, so trust me when I say to start as early as you can!
Now follow the dotted lines of the trail on the map down until you reach the Navajo Loop trail. At this point, most hikers will proceed one of two ways, depending on the time of year as well as personal preference. People will either proceed up the left side of the Navajo Loop, up what is known as Wall Street, or up the route known as Two Bridges. We'll be coming back to Wall Street a bit later, but for now, we are hiking the Figure 8 Combination Loop, so we're not getting off at this particular stop... yet.
For now, we're going to connect with the Peekaboo Loop trail. If you're still looking at the map, knowing that we will eventually be circling back around to ascend the Wall Street portion of the Navajo Loop, you may have caught on by now as to why the Figure Loop 8 is called that.
The Queen's Garden trail with Wall Street trail (or Two Bridges), combined with the adjacent Peekaboo Loop, form the shape of the number 8. And 8 is great!
The Peekaboo Loop trail may have been my favorite part of this hike. You'll get to see a lot more colorful hoodoos on this trail, walk through sections of cool, shaded pine forests, as well as see other formations such as "windows", giving you some insight into how hoodoo formation works.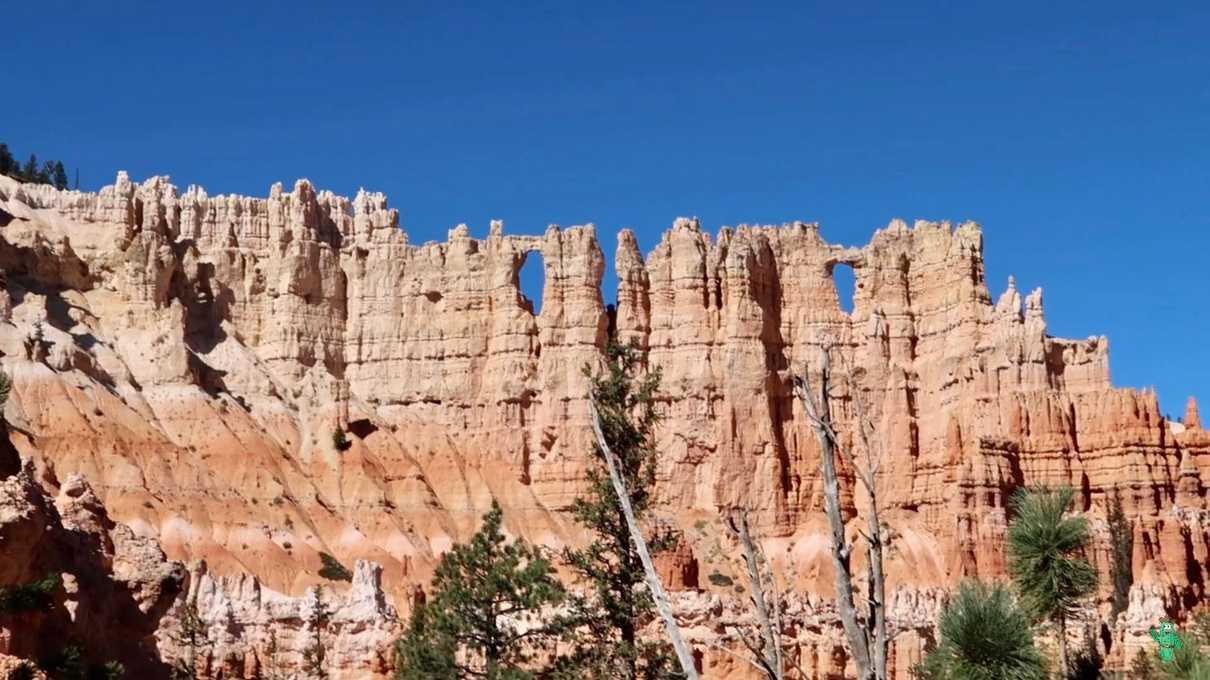 The Peekaboo Loop trail even has restrooms (vault toilets) open seasonally, which I found extremely convenient on this somewhat lengthy hike. Best of all, it seems much less travelled than Queen's Garden, offering much better seclusion and less competitive photo opportunities.
After enjoying this portion of the Figure 8, you'll eventually end up back at the base of the Navajo Loop.
At this point, I would recommend taking the leftmost trail, the one that goes up Wall Street. However, depending on the time of year that you go, you may not have an option, as the Wall Street trail closes in the winter season.
I also cannot speak to what the Two Bridges portion of the trail is like, since I never hiked it. I also never got to see the iconic hoodoo named Thor's Hammer, since that is visible from Two Bridges.
I took the Wall Street trail based on the many recommendations I read on the internet, and boy, it did not disappoint!
But a word of warning. Wall Street is going to give you your biggest workout of the day, as the ascent is pretty steep. Don't get me wrong... the trail is clear, and well-engineered. You aren't going to be doing any rock climbing or anything like that, but it is steep. But, if a fairly plump and unfit bloke like me can do it, you can too!
And that's what I liked about this part the most. You come out of the canyon steep and fast, but the sense of depth and the views on the way up is among the best of Bryce.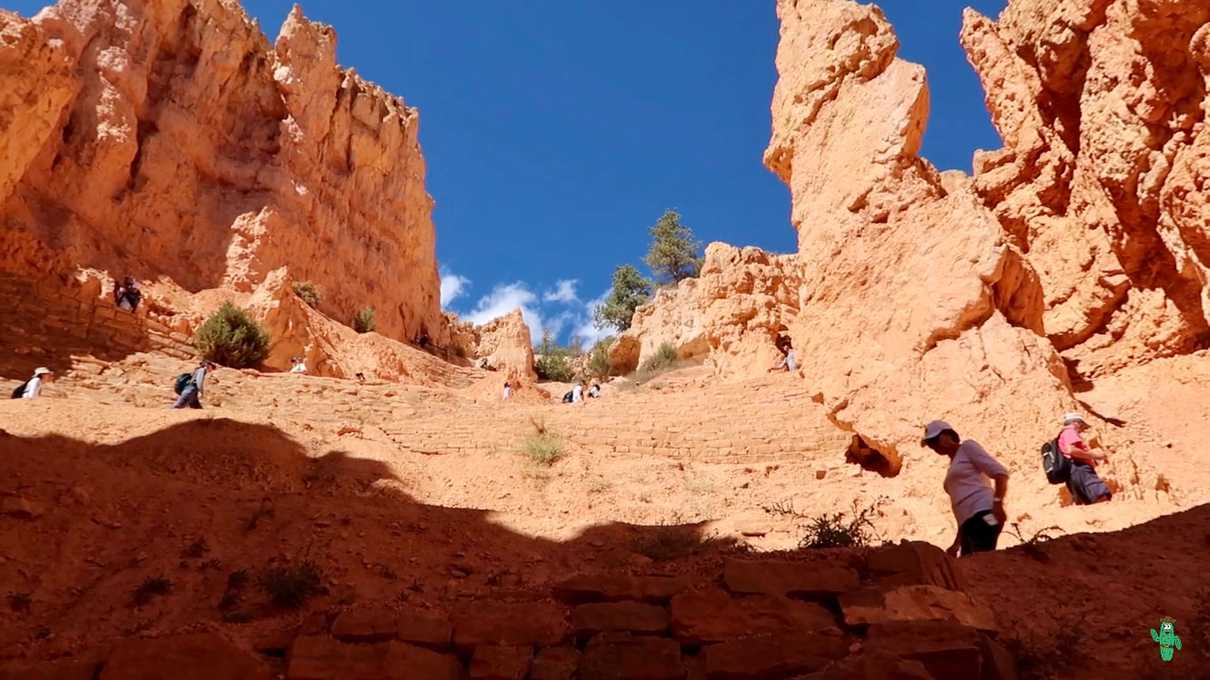 At one point in the beginning of the ascent, you will be enveloped by steep walls, hundreds of feet high. For a brief moment, I had flashbacks to a hike I did of the Narrows at Zion National Park.
Eventually you'll power your way to the top of the rim, and exit at an excellent overlook of Bryce Canyon known as Sunset Point, coming full circle, and closing off the Figure 8 Loop journey. Take a moment to pat yourself on the back and hang out on one of the many benches placed on top of the rim and soak in the views. You earned it!
Overall, I thought that the Figure 8 Loop was not too strenuous. I think people of all ages and fitness levels can complete this in about half a day, leaving plenty of time to see other things in the park if you like.
I think the best aspect of this hike is that you get the perfect slice of Bryce. You get to see countless inspiring rock formations and vistas, many of them being among the most sought out in the park. Even though there are other trails and things to do in Bryce, you'll almost certainly feel as though you had a complete Bryce Canyon experience. So for those of you like me who may only have a day to visit, you'll leave feeling satisfied.
So, when it's your turn to visit, consider giving the Figure 8 Combination Loop a try, and be sure to check out our YouTube video, as I documented my experience and take you deep into the action!