Anza-Borrego Desert State Park
Anza-Borrego Desert State Park is the largest state park in California and occupies roughly 1/5 of San Diego County. The park joined the California State Park system in 1933. The name is derived from the 18th century Spanish explorer, Juan Bautista de Anza and borrego, spanish for sheep, as desert bighorn sheep are frequently seen in the area.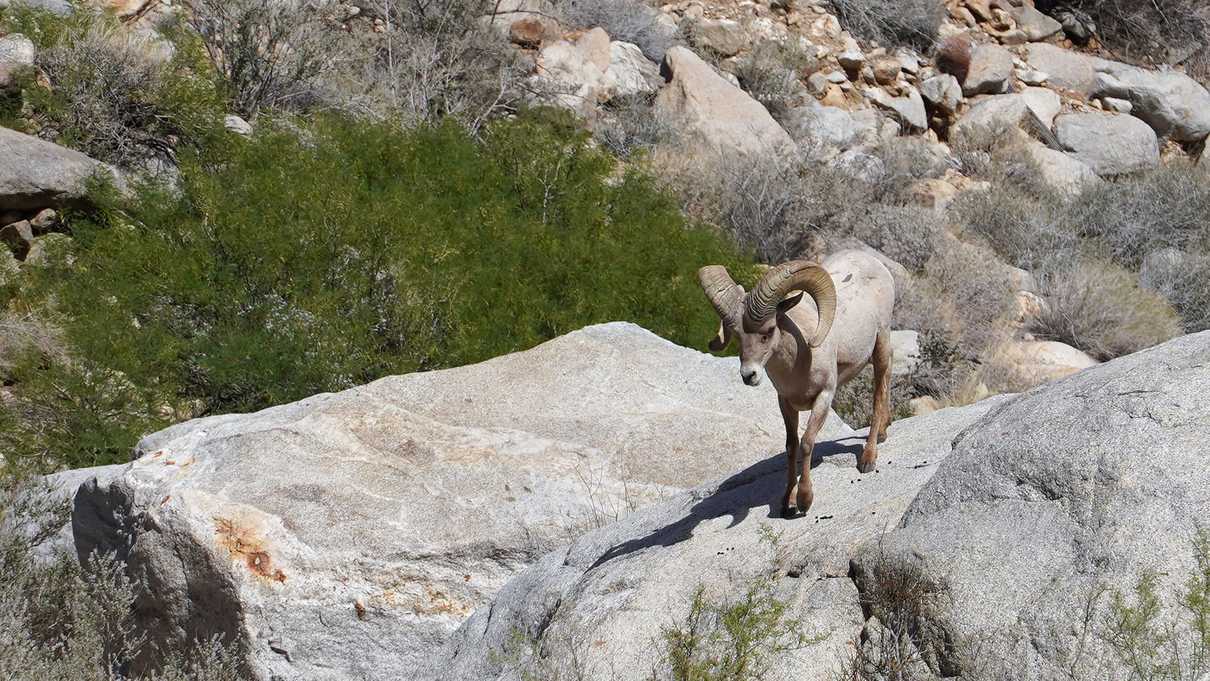 The park has 500 miles of dirt roads making off-roading a very popular activity. Other things to do in the park include stargazing, camping and hiking. The park is located about an hour west of the Salton Sea and two hours northeast of San Diego.
Borrego Palm Canyon Trail
The Borrego Palm Canyon Trail is one of the most popular and easiest attractions in the park to reach. A paved road and small parking lot makes it accessible for any two-wheel drive vehicle.
At the time of our article, there is a $10 day use fee to enter as the trail is located in the Borrego Palm Canyon Campground area. While dogs and bikes are allowed in the park, they are not allowed on the trail.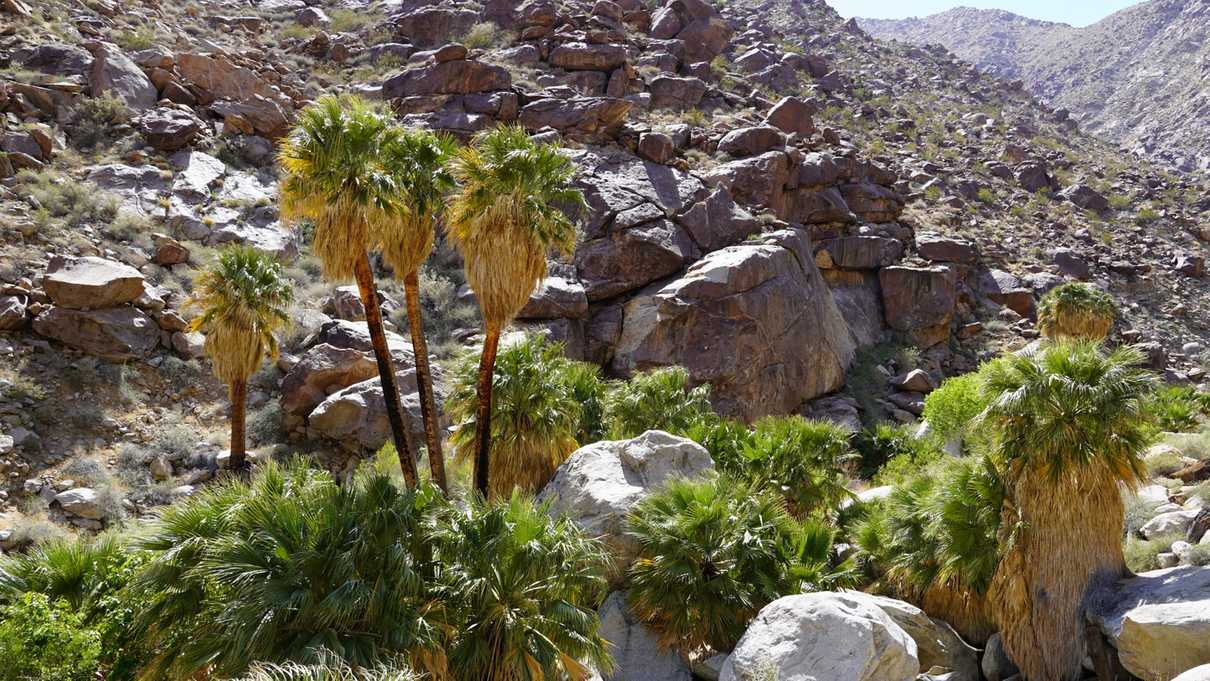 The California Fan Palms are the only palm native to the Western United States. These palms are some of the tallest, reaching up to 60 feet. They're commonly seen in desert riparian habitats fed by springs. Native cultures to this area often utilized the fruit for food, stems as cooking utensils and leaves as sandals, shelter and for weaving into baskets.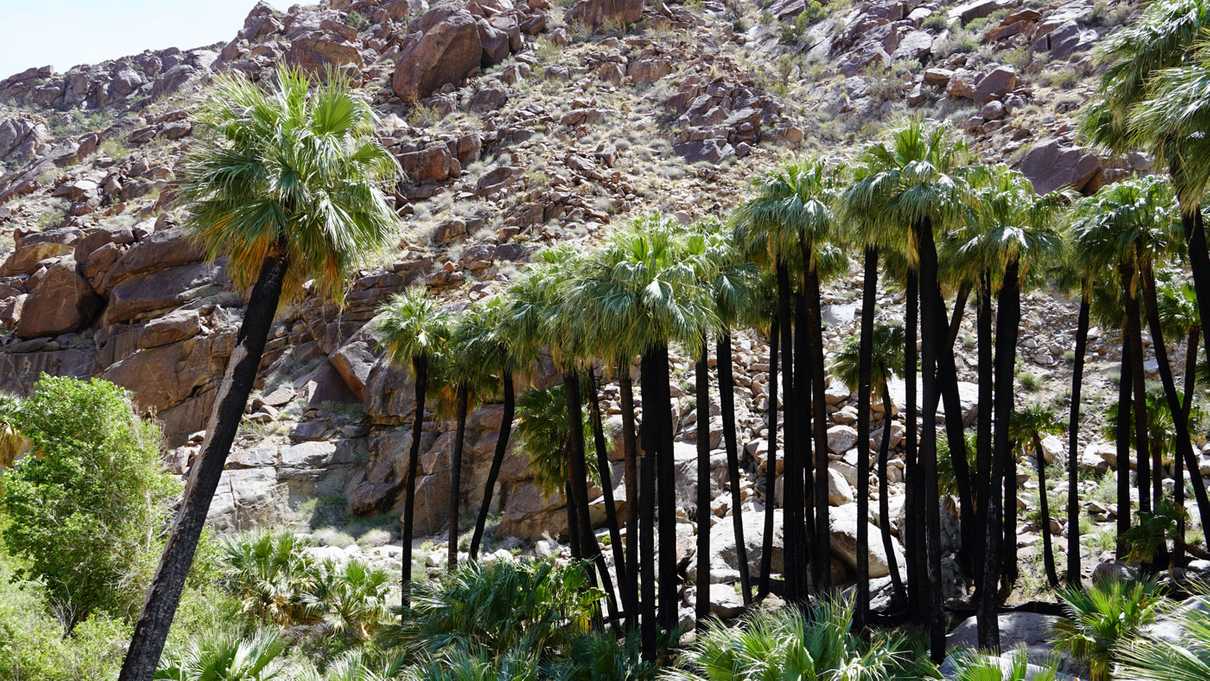 In January 2020, a human-caused fire broke out in Borrego Palm Canyon. While not the only palm grove in the canyon it is the most visited with up to 20,000 visitors each year. This is sadly not the first fire the grove has experienced, however, what you see today is proof that even after such a tragedy nature finds a way to survive.
Interested in learning more about
Borrego Palm Canyon Trail
? Consider checking out our video, or get directions, pricing info, hours of operation and much more on our information page. Links below.