After visiting Boothill Cemetery earlier in the day, we continued our Tombstone tour by heading into town and touring the famous Bird Cage Theater. The establishment was opened in 1881 with the intention of providing family entertainment, however, as Tombstone was a tough mining town it wasn't long before the bawdy performances took over and the reputation of raucous behavior began.
Upon entering, you immediately get a sense of the acts that once performed here. A large tapestry of Fatima, a famous belly dancer, hangs in the front area. Before paying the entry fee, a Bird Cage employee will often provide a little background and history which includes pointing out bullet holes and a knife slash to the tapestry caused by drunk patrons.
I had visited the Bird Cage once prior but can easily say that it's nearly impossible to take in everything that is stuffed inside its walls. Everywhere you look there are news articles, placards, and artifacts to peer at and read. I soon found myself standing and reading an article about Quong Kee, a long time Tombstone resident and owner of the Can Can Restaurant. His grave is in the Boothill Cemetery that we had just visited and putting a story to a name was fascinating.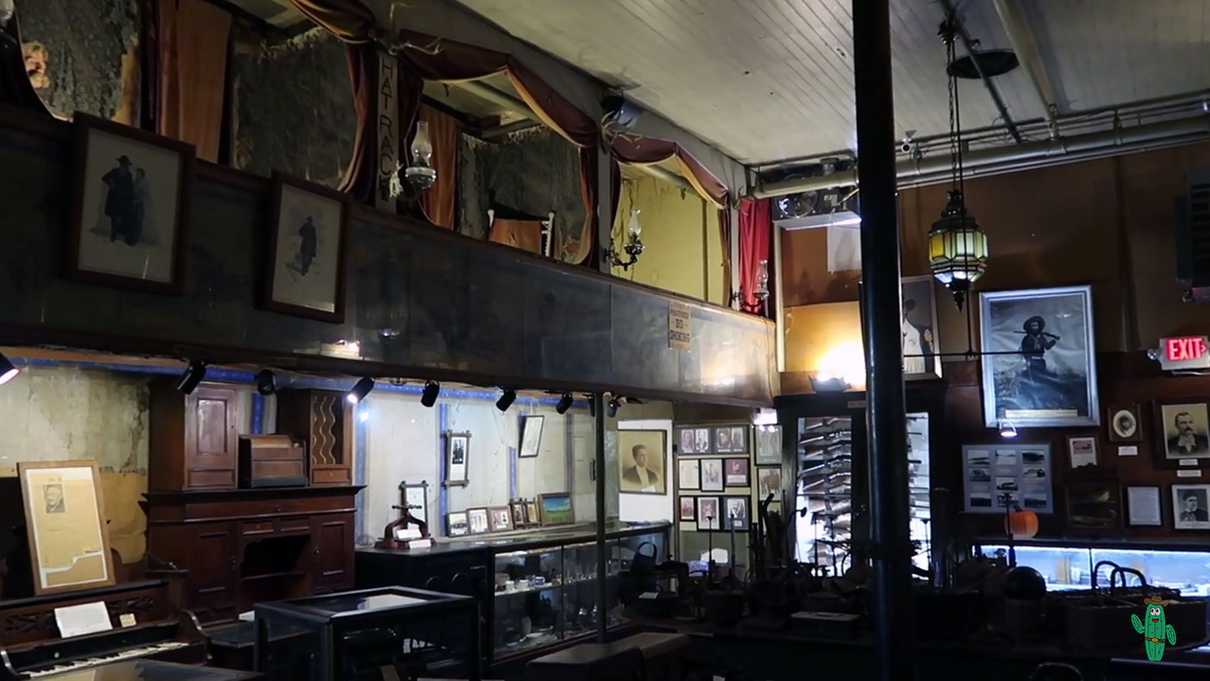 The main room of the Bird Cage consists of the stage, audience area and the small "bird cage" box seats up above which could be rented out for $25 a night. We were told that oftentimes anything and everything went on in the private boxes from gambling to prostitution.
One such box to the left of the stage is rumored to have been rented out nightly for two years by someone who went by the name "Russian Bill." The story goes that he did not speak much English but became fascinated by western life and the rough and tough style of the Cowboys. He was often teased as he was gentle of nature and not made of what it took to be one of them. Determined to prove himself, Russian Bill went to another county and stole a horse. He was eventually found and hanged for his crime.
Something that caught my attention is how dark and small everything feels here. The bird cages above appeared shallow and I had trouble imagining patrons passing through already occupied boxes. Honestly, it seemed hard to imagine great amounts of rowdy people in this place.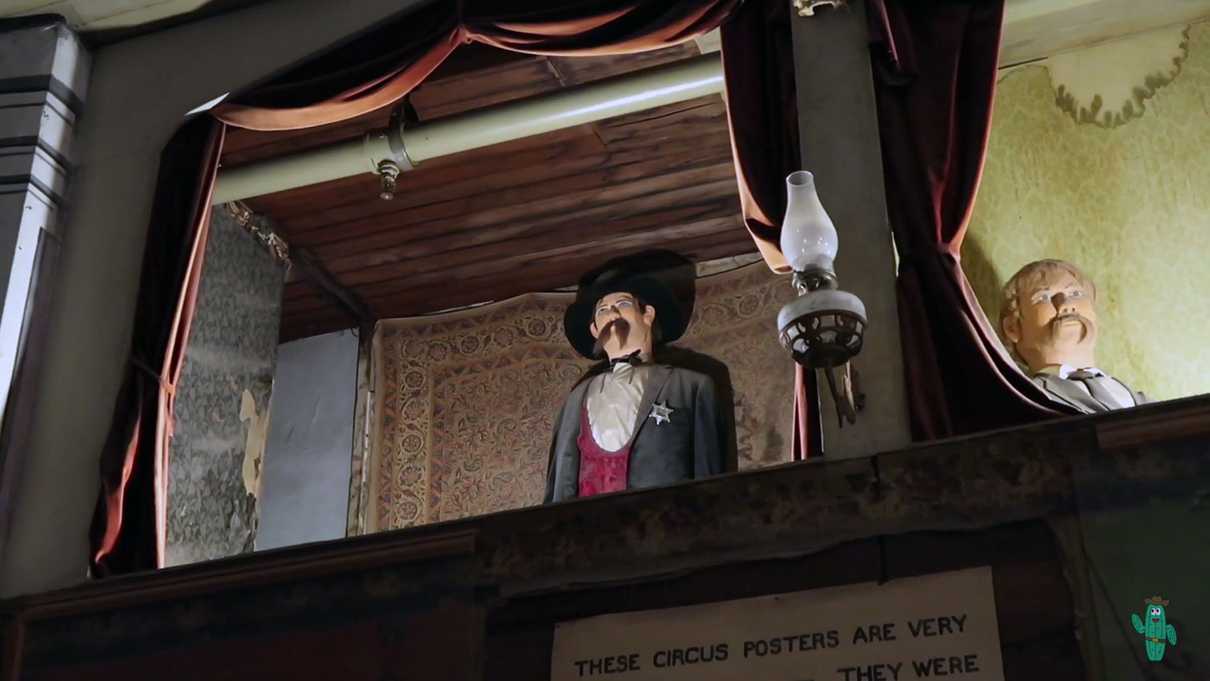 But rowdy this place apparently was. There are reports of over 100 bullet holes in the theater and it doesn't take long to start seeing them everywhere. After looking up at the boxes, I saw holes everywhere in the ceiling. I later confirmed that some holes were leftover from acts that came through, such as girls swinging above the audience and the Human Fly. The latter act involved a metal plate bolted to the backside of the ceiling and girls would walk with magnetic boots, appearing to walk upside down.
It was a lot to take in as we made our way to the stage. More bullet holes! I couldn't even begin to think of what it would have been like standing on stage trying to perform and please the audience and avoid what could happen with drunken, armed men hooting and hollering below. The leftover bullet holes were evidence enough that some performers didn't have to imagine.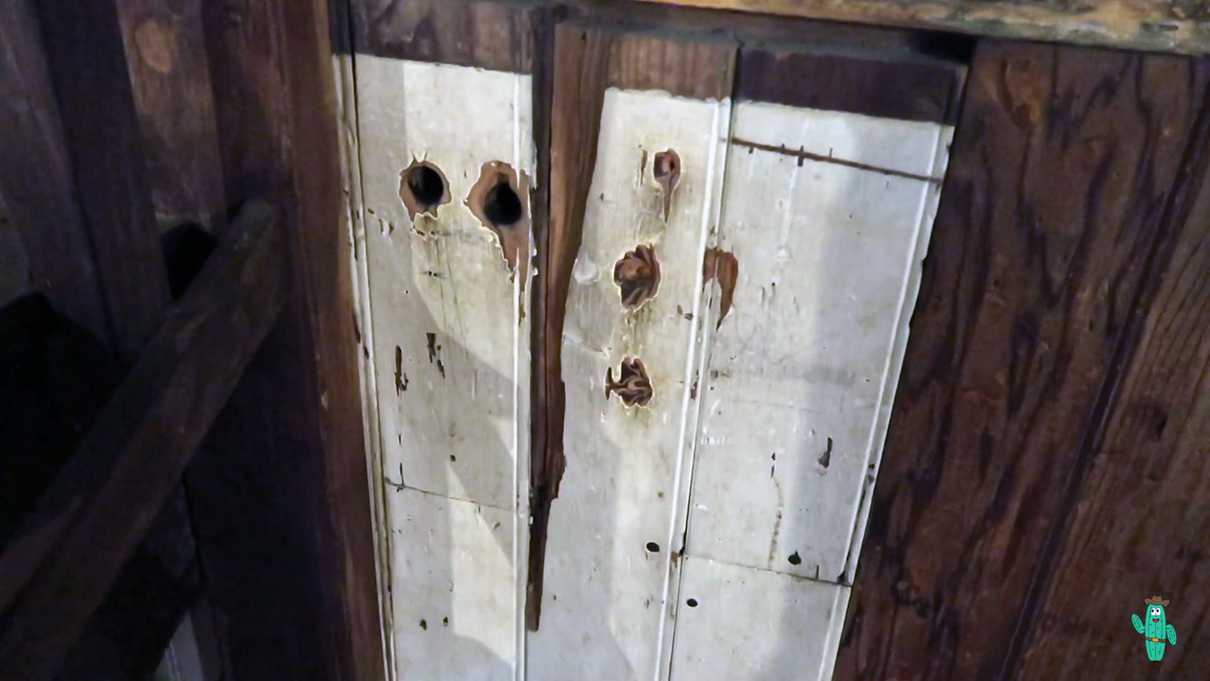 We moved upstairs to the backstage area and again the artifacts were crammed in everywhere. There was so much to read and take in! The main attraction back here is the famous Black Moriah, a black hearse trimmed in 24 karat gold and sterling silver. The hearse was one of eight constructed like it and the first vehicle to feature curved glass. The Ford Museum estimates its value at almost two million dollars. If that isn't impressive enough, the Black Moriah is also the vehicle that carried the bodies of the OK Corral shooting as well as so many others to their graves at Boothill Cemetery. It was a sobering moment staring at this thing, having just seen all the graves at Boothill. This vehicle had certainly seen its share of use.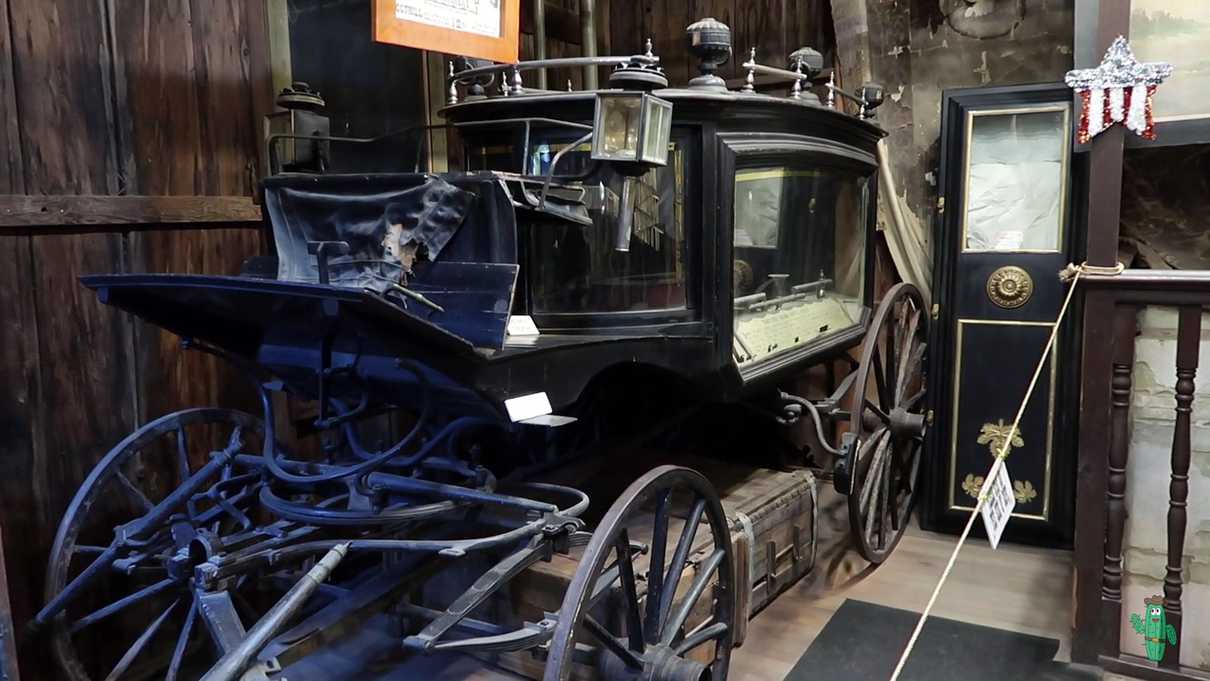 Once we fully explored the backstage area, we made our way downstairs. Suddenly the age of this old building became apparent. You could smell the dust, the oldness and the history in the air.
Downstairs below the main area is another bar and several tables where the likes of Doc Holliday, Wyatt Earp, Diamond Jim Brady and Bat Masterson played poker with each other. The story goes that it was in this basement that the longest game of poker was played, lasting eight years.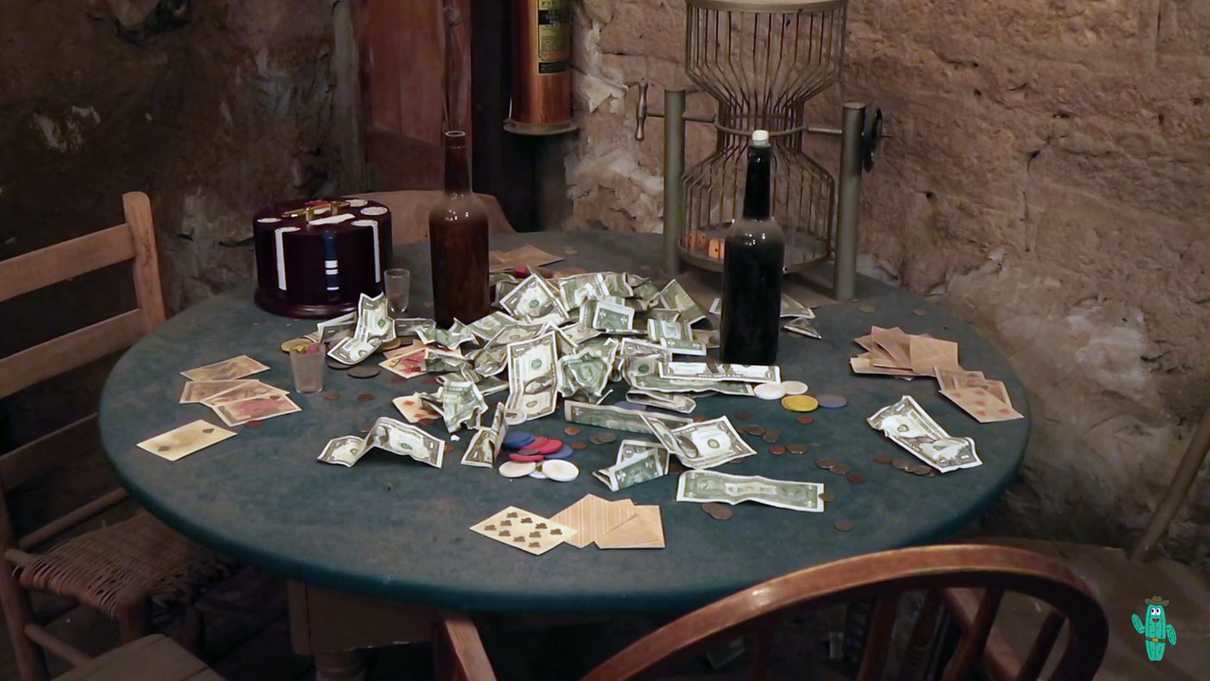 Just on the other side of the gambling area were private bordello rooms that high-roller gentlemen used when seeking out female entertainment. While you cannot enter these rooms, parts of the doors are removed for a glance inside. It was amusing to think about what it would have been like trying to play poker with that activity and noise going on just mere feet away.
It's said that the Bird Cage Theater is ripe with paranormal activity, however, we didn't notice anything while filming our video during our visit. Then again… we are skeptics. For those with more of an open mind, there are ghost tours nightly for a separate fee.
The Bird Cage Theater is an amazing place to visit and a rare chance to see what life was like back in the Old West... a time when life was familiar, yet so different from what we're used to today. It really isn't to be missed if visiting Tombstone.