The Sonoran Desert around Wickenburg, AZ, is not the kind of place most people want to be in the middle of July. It's hot, well into the hundreds of degrees Fahrenheit. The hottest place many may ever visit in their lifetimes.
Some people call me crazy, as it is also my favorite time of the year. I think I might be part lizard or something. The heat has never bothered me. In fact, I rather enjoy it most of the time.
But even more so, I enjoy how the crowds of winter have all retreated indoors. I believe that the hottest days are the best days to visit tourist attractions in Arizona, especially for people like me who love taking photos and making videos. You'll almost always get a place all to yourself.
So it should be no surprise that on a very hot July day, I set off to explore some of the recently renovated buildings of Vulture City Ghost Town, right outside of Wickenburg, AZ.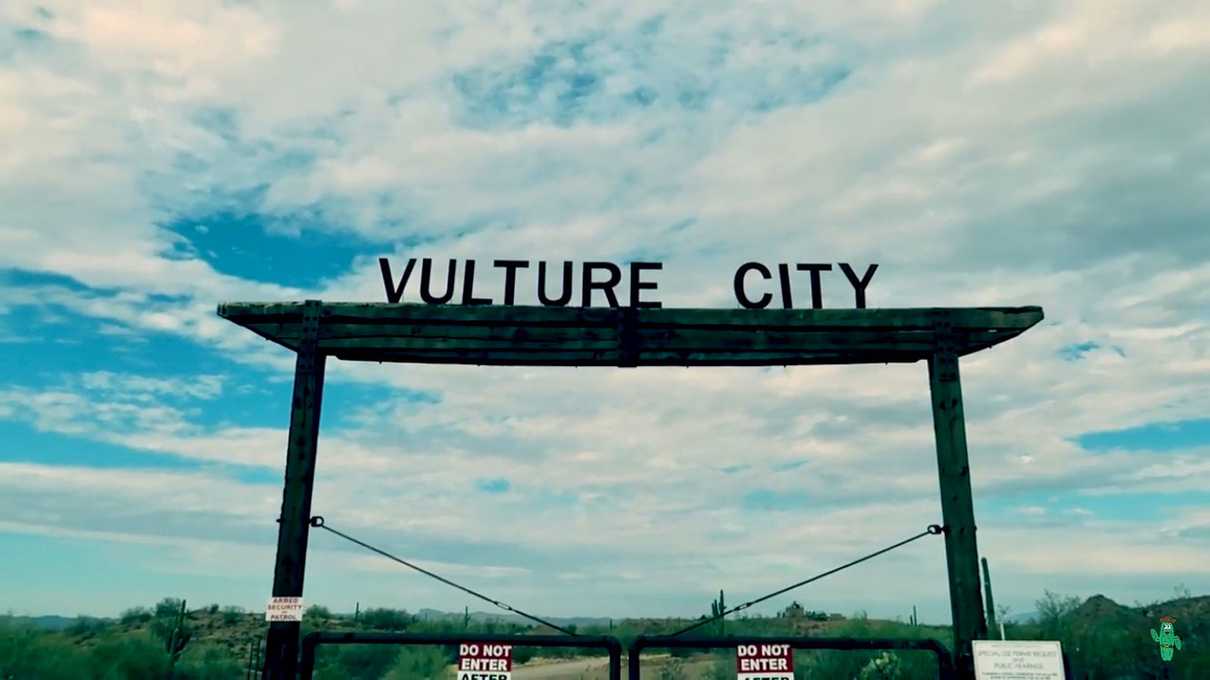 I'm not going to give a complete history lesson here, but should say a couple quick words about what this place is.
Vulture City is a ghost town... the remnants of a mining town that sprung up in response to the discovery of gold by pioneer Henry Wickenburg, back in 1863. Several thousand people once called Vulture City home. The town contained an assay office, brothel, living quarters and much more.
Over the years, the town was left in state of arrested decay. The dry climate slowed the deterioration of many buildings, and eventually the owners of the property allowed folks to take self guided tours of the area.
My wife and I did one such tour almost a decade ago, before the renovations of the remaining buildings began. Before the current mining company that owns the surrounding area started strip mining, making many of the historical sites off limits, perhaps forever.
It was a photographer's paradise back in the day. It used to have an urban-exploration sort of feeling. Enough of a sense of danger to keep things exciting.
Now fast forward to today. As I drove out to see this place again, I was very skeptical. Some of my favorite buildings are no longer open, and the ones that are have been fixed up and renovated. Would this town still have the same feel like it did before? I had my doubts.
Let's start off with an example of what I mean. Back in 2010, on our first visit, we snapped a photo of Henry Wickenburg's cabin, located on this property.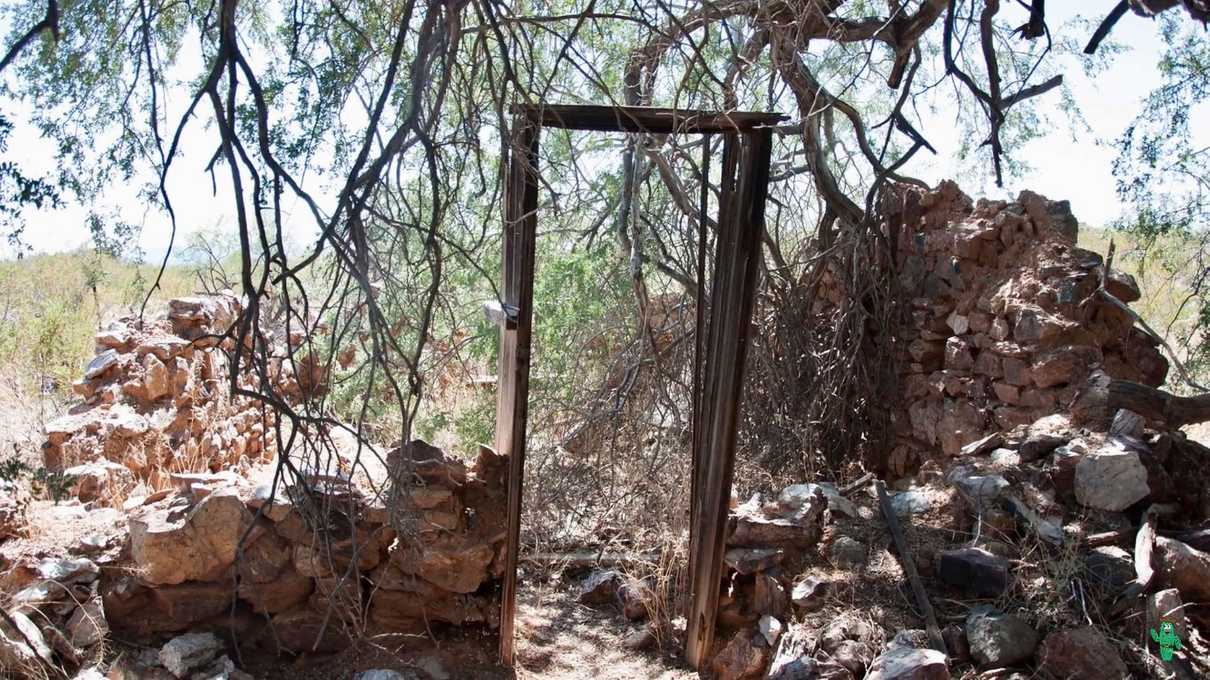 You can see it was pretty much a pile of rubble, with the original door frame stubbornly hanging on for a few remaining years. The desert was well in the process of reclaiming the few remaining structures in this town. You really had to use your imagination, but seeing things untouched like this has a certain charm.
And now, let's take a look at Wickenburg's cabin as it is today.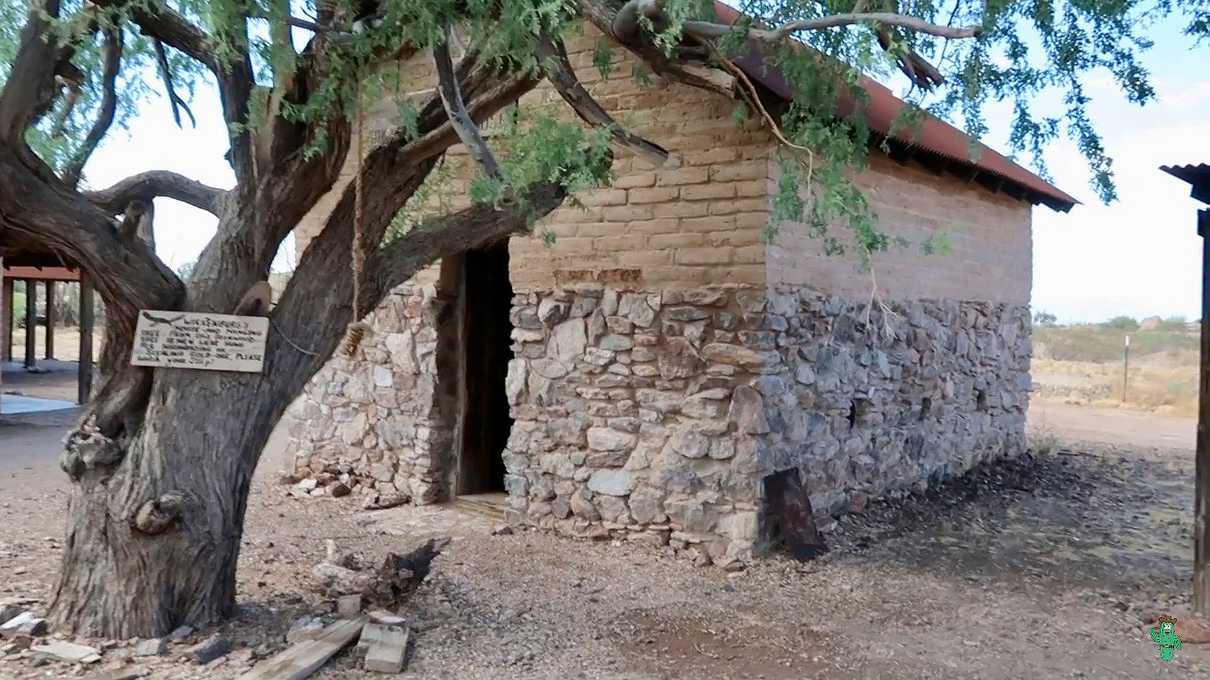 You can clearly see the transformation. Signage in the park and the caretakers will tell you that buildings like this were reconstructed with historical accuracy, using as much of the original structures as possible.
Wickenburg's cabin and the "Hanging Tree" that sits in front of it are among my favorite things to see here, and I made a beeline for them upon my revisit. If the tree and cabin were still impressive, I knew all would be okay.
Upon walking into the cabin, I could feel much of the originality and authenticity of the structure. To my surprise and relief, I felt that the renovations would not cheapen the experience of visiting here. These buildings still felt like the real deal.
One of the benefits of the overall renovations is that a particular building that was previously off limits (since the roof was caving in), the old Assay Office, was now open. To me, it is the most interesting of all the buildings. It's certainly the largest. On my visit in 2010, I was very disappointed when I found out that you could not enter it.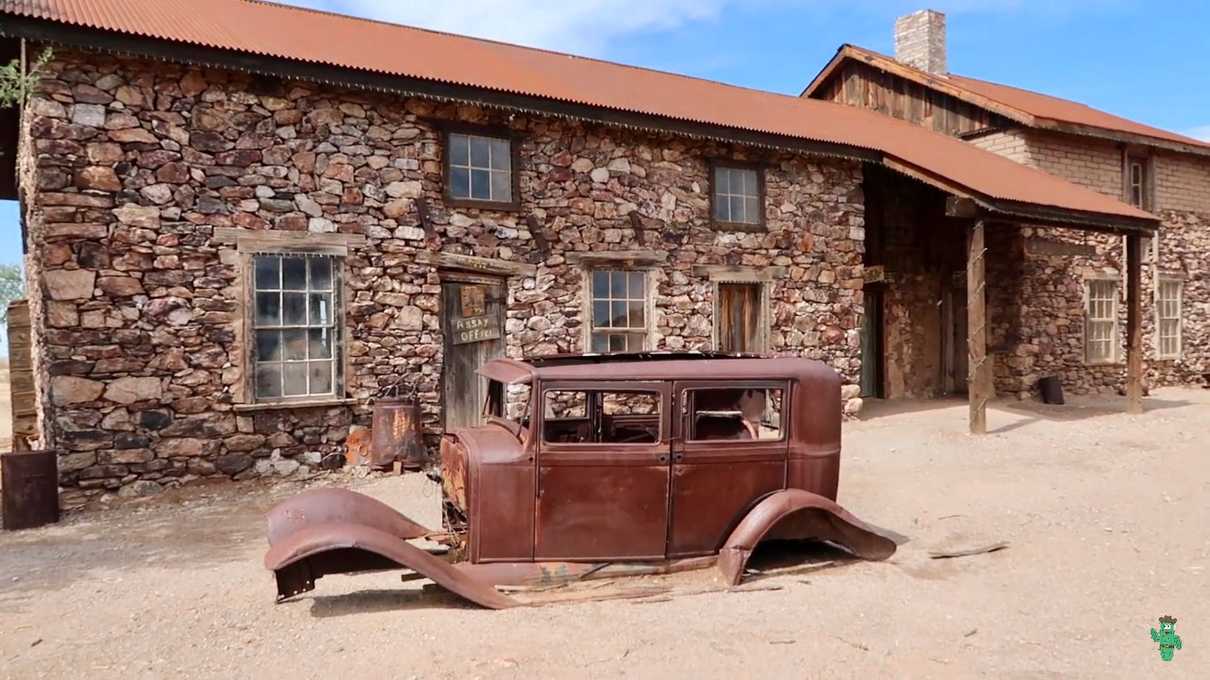 I would now have my chance. Upon entering the first room, I was greeted by an overwhelming amount of mining paraphernalia. The air smelled old and musty. You could almost taste the dankness and the dust (in a good way). The floor was old, wooden and rickety. The wind was blowing hard that day, and the roof was very loud and creaky. This was the Vulture City that I remember. The one that takes you back in the time. The somewhat creepy place that is supposed to be very haunted (in case you enjoy the paranormal).
My wife was out exploring another building, and I found myself completely alone in the assay office, which was built back in 1884. I'm not a believer in ghosts, but even for a skeptic like me, I'll admit that I looked over my shoulder more than once while exploring it. At one point a door opened by itself due to the windy conditions, making a loud creaking noise as it did. Yeah, it gave me a bit of a start, what can I say?
I decided to speak out an invite any ghostly residents to do something for my camera, but alas, I never did experience anything paranormal that day.
The assay office also contains a very old kitchen area, and an upstairs portion, which was sadly currently off limits. But, there is a lot of variety here, all of it feeling very untouched and original.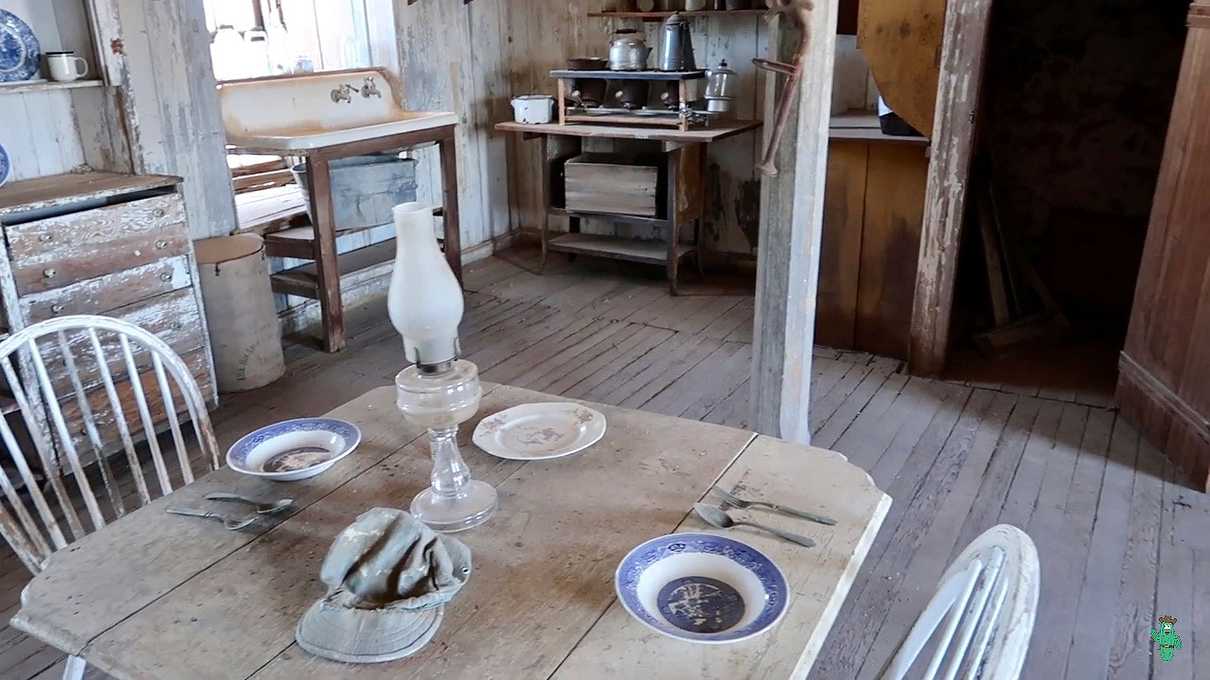 Vulture City has many other buildings to explore, including an old brothel. I don't want to spoil it all for you. There is so much worth seeing here.
I did however experience a couple disappointments during my revisit however. Several of my favorite things to see were no longer accessible due to nearby modern mining operations. Those included an old engine room bordering the shaft of the original mine, an old schoolhouse, as well as a feature known as "the Glory Hole", which was where a large portion of the original mine caved in, killing several miners and their mules in the early 20th century.
I found it sad and annoying that investors, most likely from far off lands, were profiting from strip mining the neighboring lands, giving no regard to the history of the area. And the ceaseless noise caused by their tractors and equipment took away from some of the ambience of the location.
Thankfully though, much remains and is safe for the time being, so kudos to the current owners and the efforts they are taking to preserve what they can.
If you ever get a chance to visit, you won't regret it. It's got rich history if that's your thing. It's got an almost legendary reputation for being a hotbed of paranormal activity if you are in to that. There are countless old mining relics spread about the grounds, and many more buildings to see that I did not mention in this article.
They also give guided tours and often host a lot of special events at Vulture City, so keep an eye out for those things! You don't want to miss out!
So if you want to take a journey back in time and are in the Phoenix, AZ area, Wickenburg is not far away and well worth the stop. We plan on returning soon to see the progress they have made with renovations since the last time. And, maybe next time I will finally get to see my first ghostly apparition!