History of Tuzigoot
Located in the Verde Valley, Tuzigoot is one of several ruins left by natives in central Arizona. The 110 room complex was built by the Sinagua people roughly between 1250 and 1400 AD.
Like many of the pueblos built in the area, the rooms had no windows and no doors. Instead, a series of ladders led up the different levels, and openings in the roof allowed access into the rooms.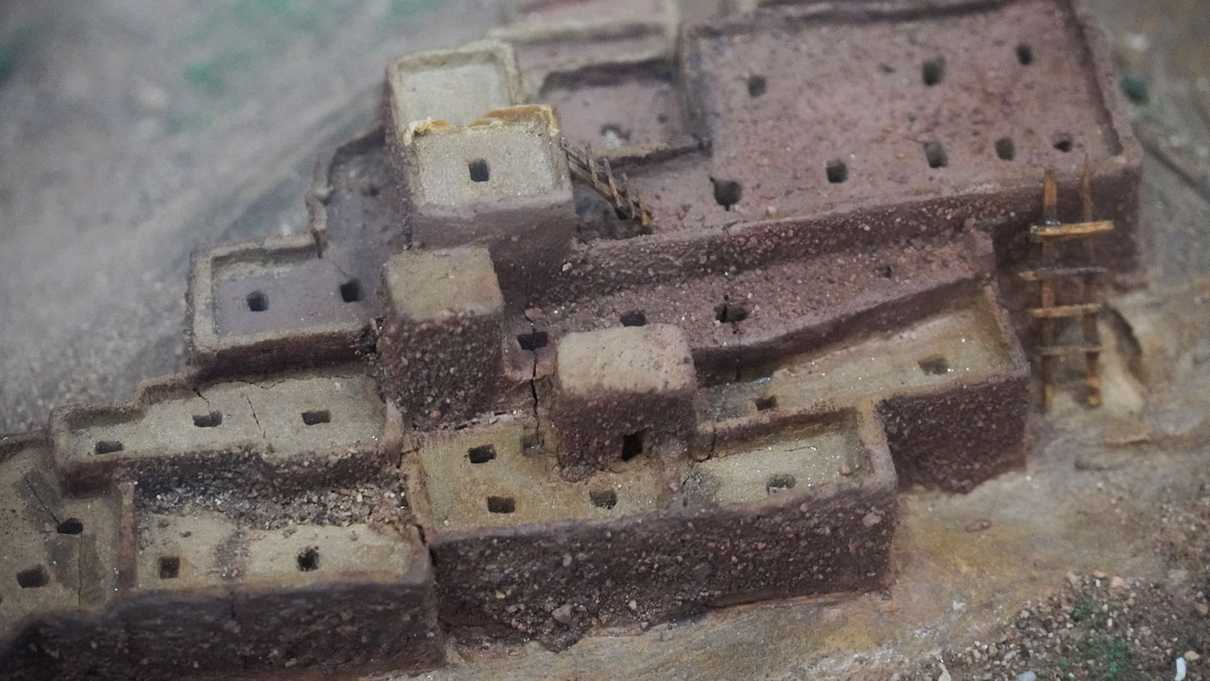 The Sinagua people were well connected and had various trade routes with other natives in the area. Feathers were found from macaws that lived as far away as Mexico.
The Verde Valley proved to be an ideal location for civilization at the time. Snowmelt, summer monsoons, and the Verde River all provided much-needed irrigation to those living at Tuzigoot. The floodplain below the pueblos allowed for the farming of maize, beans, and squash. Common animals hunted for food were deer, rabbit, bear, antelope, and duck.
Why the site of Tuzigoot was abandoned is not entirely known. It could have been from changes to climate or the people may have joined other nearby groups and migrated elsewhere.
Excavation of Tuzigoot
The remains of this hilltop village were excavated relatively quickly between 1933 and 1935.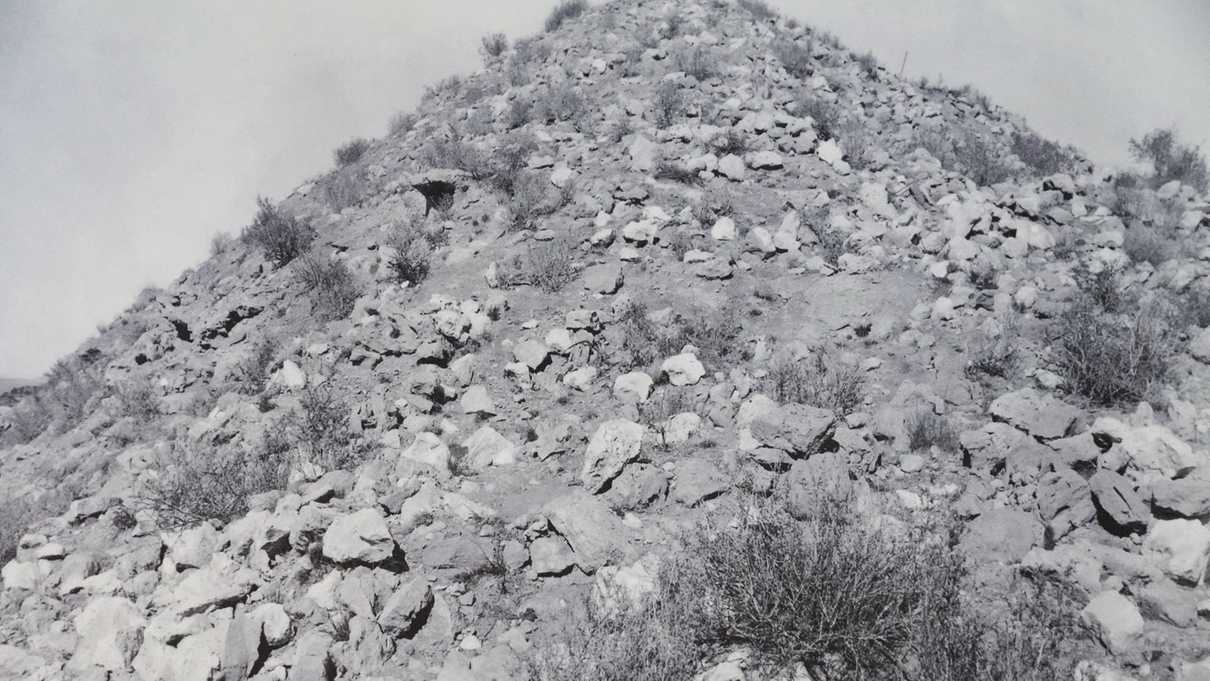 The effort was led by University of Arizona archeologists Edward Spicer and Edward Caywood. The ruins were carefully recreated and the location became part of the National Park System shortly after in 1939.
During excavation, numerous artifacts were found including pottery, tools, and jewelry that gave us a clue into the life of the Sinagua people who lived here. Much of these examples can be seen in the park's visitor center.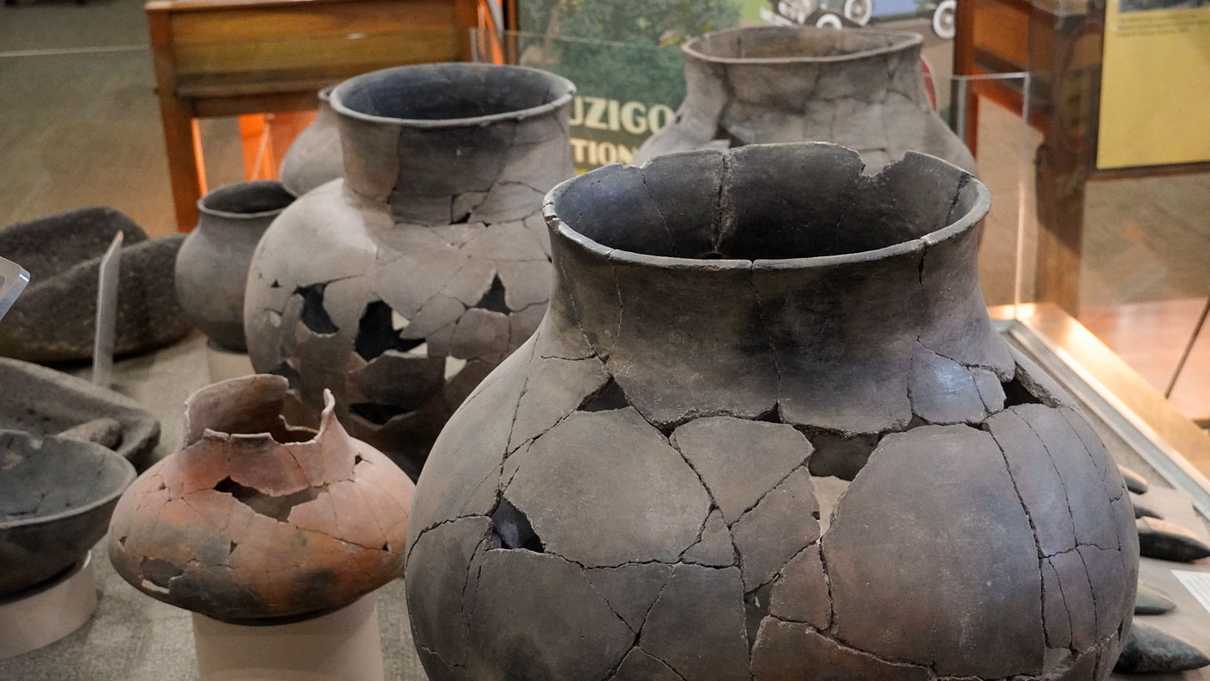 Visiting Tuzigoot Today
As of the time of this blog, entry to the park is $10 for adults and free for children. The America the Beautiful pass is accepted.
There is a paved pathway that leads through the ruins, however, some areas have a bit of a steeper grade which could make it challenging for those with disabilities.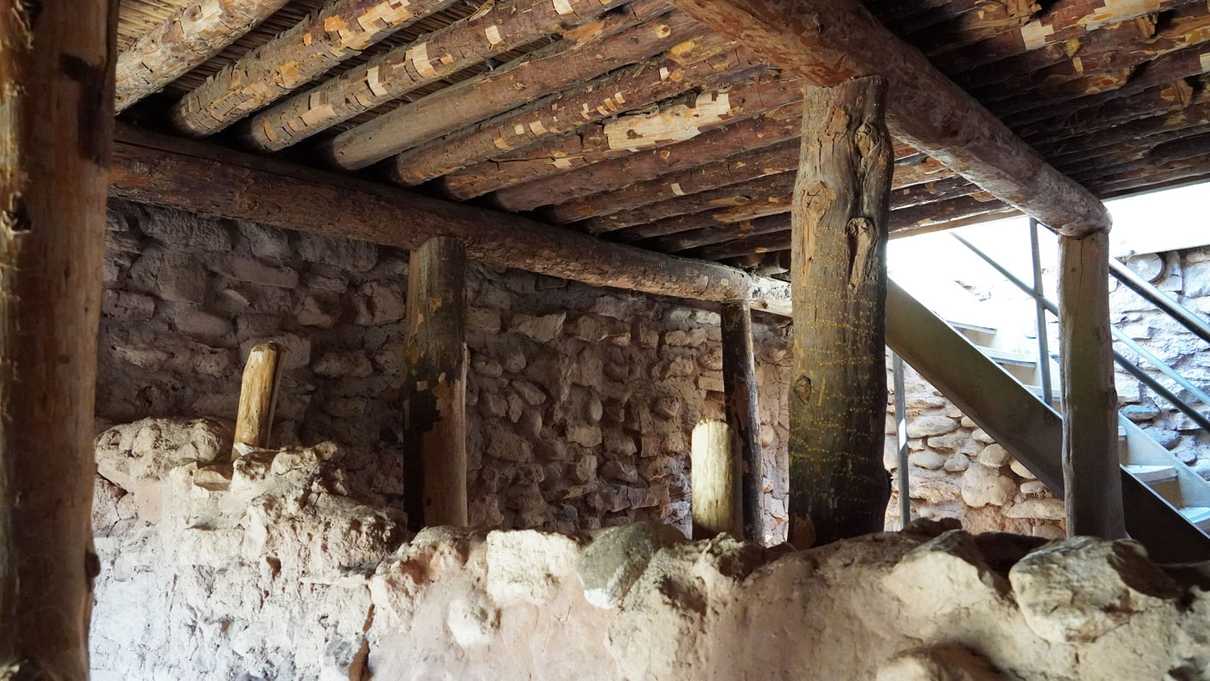 At the top of the ruins, one can enter a recreated room with a wood-beamed ceiling to get a feel for what life might have been like living at Tuzigoot. From there one can climb a set of stairs to look out to a beautiful view of Jerome in the distance, the verdant and lush area below near the Verde River, and miles of the landscape.