Let's be real here for a second. 2020 has been about 10 years so far, right? Between pandemics, social issues and everything in between it has been a doozy. While the Cactus Atlas forges on, it's been some time since I've joined Glenn on an adventure. I've been itching to get out of the house. But I'm no fool and wasn't about to go hang out in crowds. So where could a person go safely? Well, we found just the ticket!
First on our itinerary was Apple Annie's Produce and Pumpkins. What's that? Does the place sound familiar? Why yes, we did visit before! We love the place! Apple Annie's is one of our autumn rituals where we pick our seasonal pumpkins out from the field. The field! You head out with clippers and a wheelbarrow and cut them from the vine. It's amazing. But I digress. You can read about that adventure should you like to. As many times as we had trekked out to the farm, we've just never visited at any other time of the year. And with a sweet corn festival going on, we couldn't say no. We figured why not pick up some other produce while we were there. Sure beats feeling like you're gearing up for battle by going into the grocery store these days!
Let me tell you, that exhilarating and almost childlike feeling of hunting for your food translates into summer as well. After masking up, sanitizing and grabbing some plastic bags we were diving into rows of produce looking for the ripest and best picks. We saw plenty of okra, peppers, bell peppers, tomatoes, artichokes, summer squash, cucumbers and green beans. And some of those squash were HUGE I tell you. I was planning on making a zucchini lasagna and one easily fit the bill.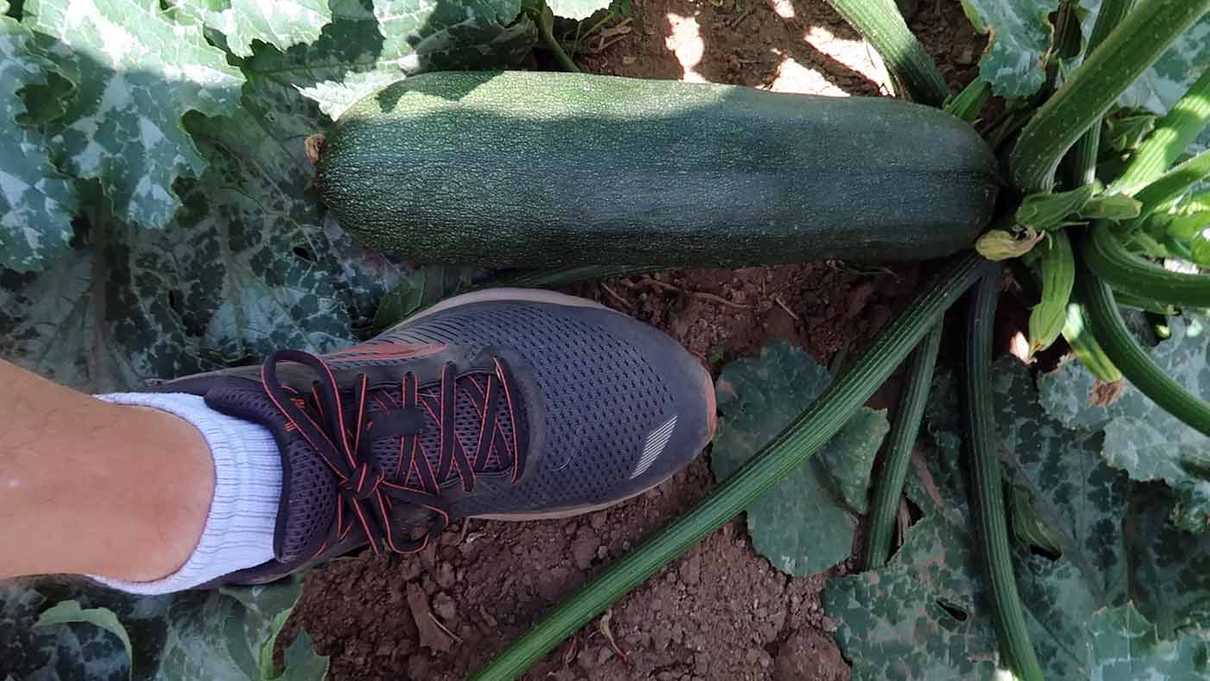 As usual, we gathered our bounty and headed for the little covered market area where jars of preserves, butters, pickled items and pre-picked produce lie. I would be lying if I said some jars didn't find their way into my hands. What can I say? I'm a sucker for a peach butter and the spicy green chili butter turned out to be amazing. Things were a bit busy here and was really where we saw the most people all day but overall most everyone was minding one another's space. It certainly wasn't as busy as I'm used to seeing during the pumpkin season which was nice.
After spending some time out under the baking sun and gazing at produce we were starting to work up an appetite. With the clock approaching noon, it was time to head off to our next destination for a picnic we had planned to have at Chiricahua National Monument. Glenn has camped at the park's campground and covered a lot of the trails previously if you would like to see more about those. It's a magical place that really is worth taking time out to explore. Because of time this visit was just a quick one but honestly, there's few views that are better while having a picnic so it is entirely worth the drive out.
After a drive through fairly flat land, slowly trees began to appear and the road rose from the desert. Impressive rock spires greeted us. Up and up we drove until we reached the main lookout, Massai Point. As luck would have it, an isolated and covered area with two picnic tables was available so we quickly unloaded and spread out our meal.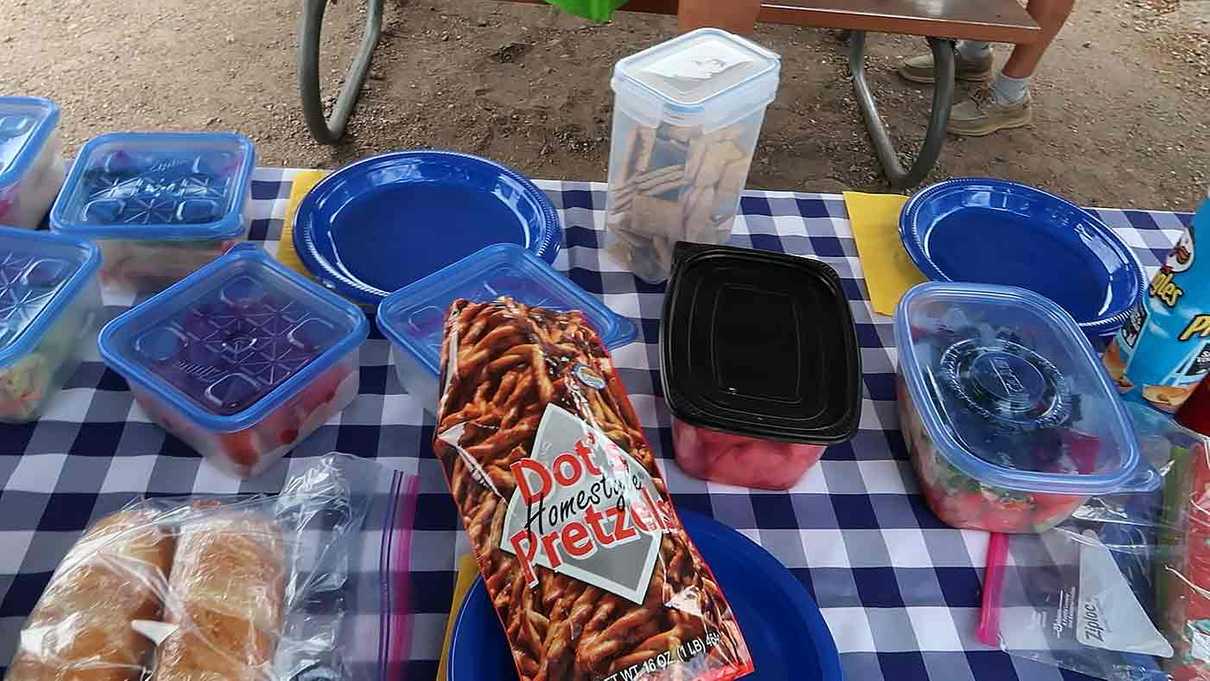 We might have gone a bit overboard with what was brought but picnics don't happen every day for us and as we were with family, it was much appreciated and time well spent. We had Greek salad, grapes, strawberries, watermelon, pretzels, chips, chips and more chips along with some sandwiches. Like I said, it might have been a bit excessive but there were certainly options!
With full bellies, we cleaned up and wandered down the short trail to take in some views. Today was not a day for hiking as we didn't have the time, but the trail itself is fairly short at a half mile and you don't have to go far to view a sea of rhyolite pinnacles and the desert floor in the distance. The sun had become hidden by some clouds and the elevation helped to cool things off. With a nice breeze up atop this mountain this was a serious welcome change from the sweltering heat in Phoenix.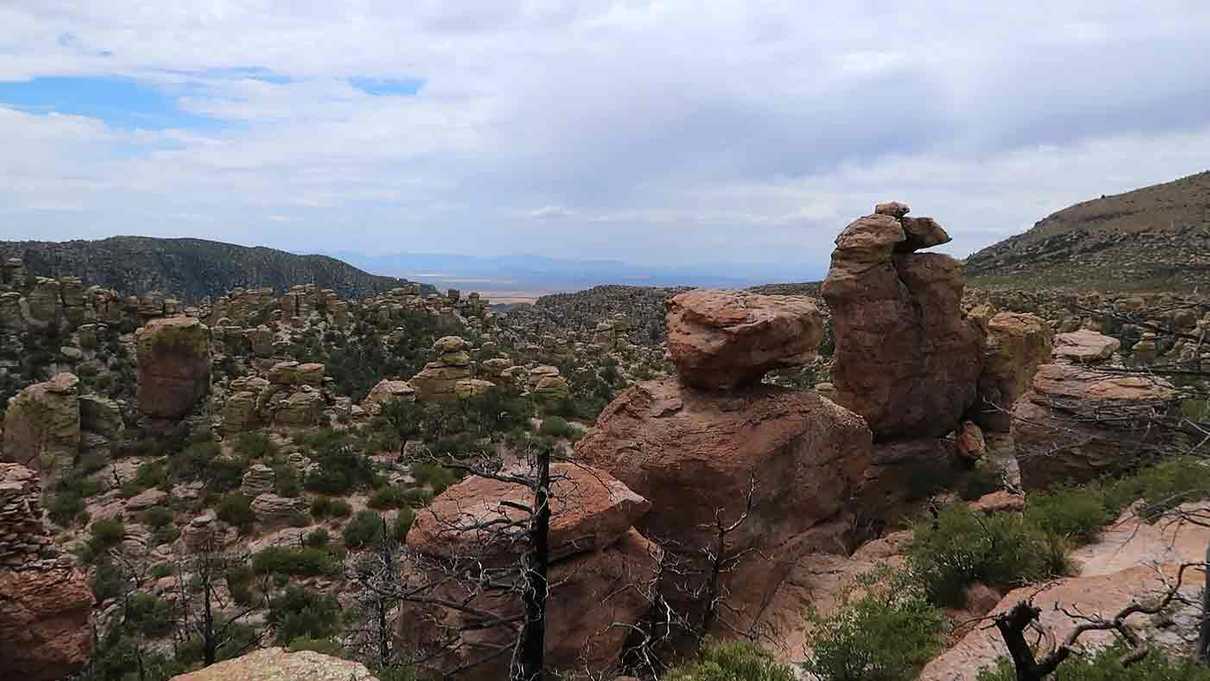 We honestly could have spent all day here basking in the cool temperatures and taking in the breathtaking views but home was four and a half hours away and we needed to start heading in that direction. But we weren't done yet!
The last stop we decided to hit up on our way back to Phoenix was a location we had not previously been to. Being fans of history, pioneer times and all things Old West, we had discovered some time back that one of the Earp brothers was actually buried in Willcox.
Warren Earp was the youngest Earp brother and compared to his older siblings, not much more than a footnote in their history. Movies tend to omit him and tales focus more on the four brothers in Tombstone. However, it is said that he participated in the famed Earp Vendetta Ride alongside Wyatt, Doc Holliday and several others so clearly he was no stranger to the lawless and tough ways of living back then. In fact, his death occurred in Willcox after a scuffle with another man. Varying stories exist about what led to Warren's murder, however, he was shot through the heart, died immediately on July 6, 1900 and was buried in a grave in the Old Willcox Cemetery.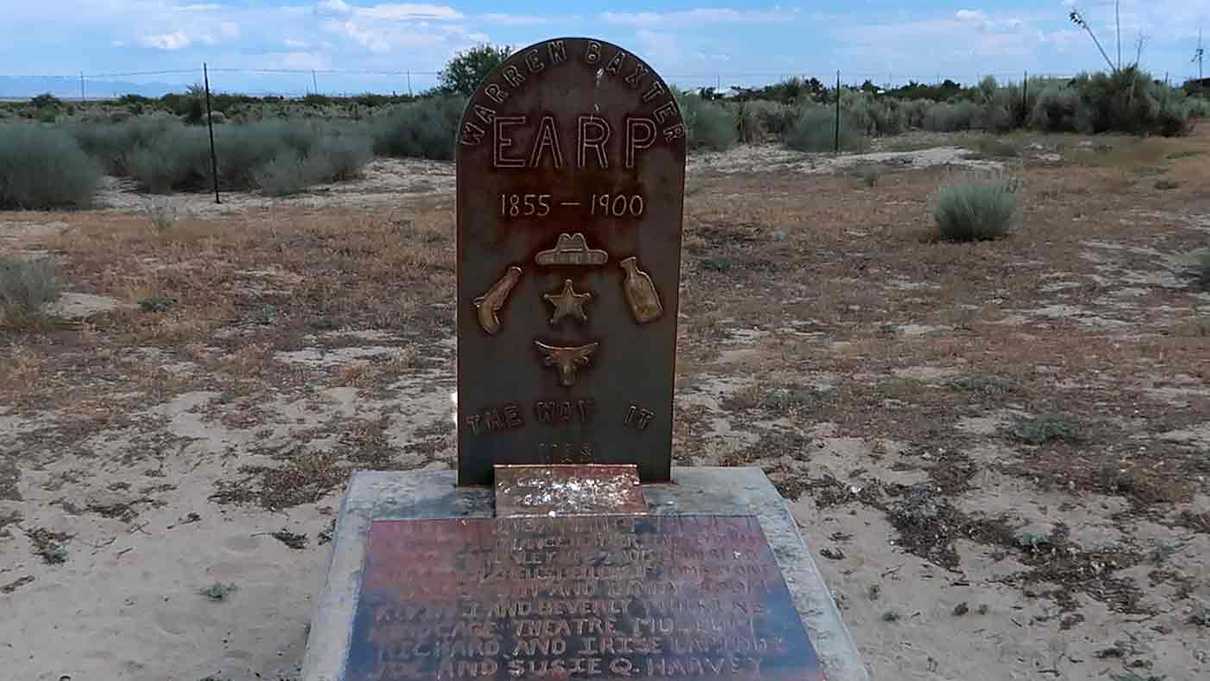 Getting to the cemetery is interesting. It's easily visible but takes a careful drive down a rather sandy dirt road with a few dips in it. Once you're there, it really feels like you're out in the middle of nowhere. There's open expanses in every direction with only mountains in the distance. Standing there in this old cemetery really invokes a feel of what these old pioneers must have seen during their time.
Curiously there are a lot of old wooden grave markers here. It's hard to say how old they are or if they are original. Some looked in decent enough shape and some were broken and dried out. The cemetery itself isn't in the best of shape but somehow that just adds to the authenticity and experience. There you are standing in this large piece of land with markers spaced out everywhere in an almost random fashion and with most dating back over 100 years, you can really feel the age of this place.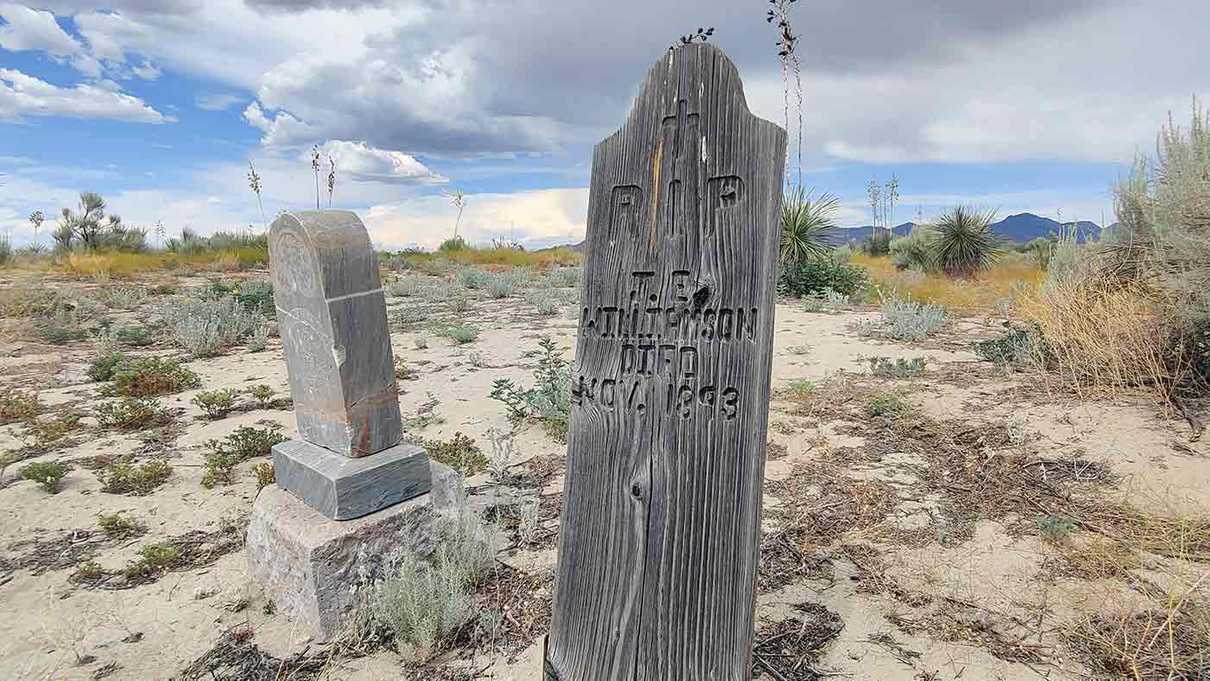 Unfortunately time pressed onwards and it was getting to the point of needing to return home. One probably doesn't normally think of making a day out of picking vegetables, picnicking and visiting an old historic cemetery but truthfully it worked out wonderfully. We were able to keep distanced from people and still get out of the house. If you, like us, are starting to feel a little stir crazy and are looking for things to do safely perhaps this may spark some ideas for you. It really was a lot of fun in such a strange time. See for yourself!