Joshua Tree National Park has almost 800,000 acres of trails, rocks, trees, and campgrounds to explore. With so much land to explore it can be overwhelming to know where to go, where to hike, or what to see. Below are four centrally located quick stops that a perfect for those exploring Joshua Tree for the first time. If you like, you can see them for yourself by watching our video.
Skull Rock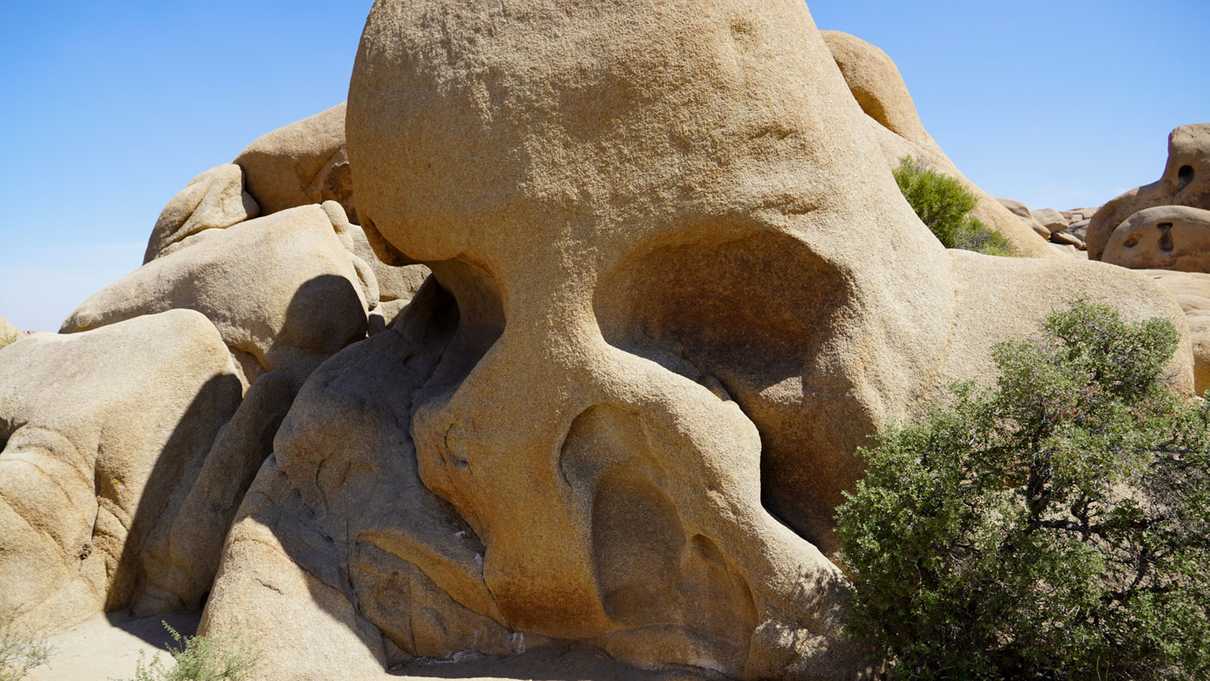 Near the eastern end of Park Blvd is Skull Rock. This curious formation resembles its namesake - a skull! Water eroded the granite until several hollowed-out sections formed what appears to be where eyes and a nose would be.
This location is one of the more popular stops in the park and is often seen in photographs due to its recognizable nature. Parking can be hard to come by depending on the time, however, there is overflow parking further along the road. The rock itself is a short distance from the road and easy to find.
Split Rock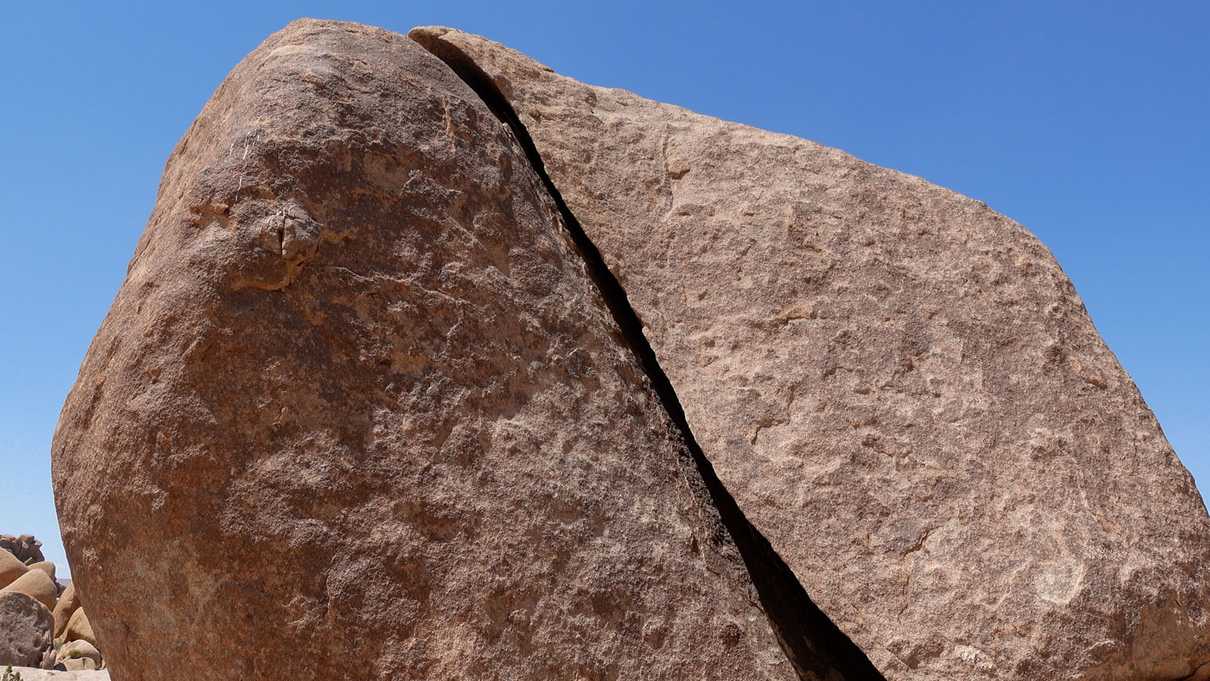 Also located on Park Blvd, just east of Skull Rock is Split Rock. This interesting rock is deceiving when arriving unless you explore a bit. Once you see it, it becomes clear why this area received its name. Curiously this giant boulder still stands defying gravity.
To reach Split Rock, turn north off Park Blvd onto Split Rock Rd (across from the Live Oak Picnic Area) until you reach the end. Park and walk towards the picnic table looking back westward until the split is seen. A longer Split Rock Loop Trail is available for those wishing to get closer to similar-sized boulders.
Arch Rock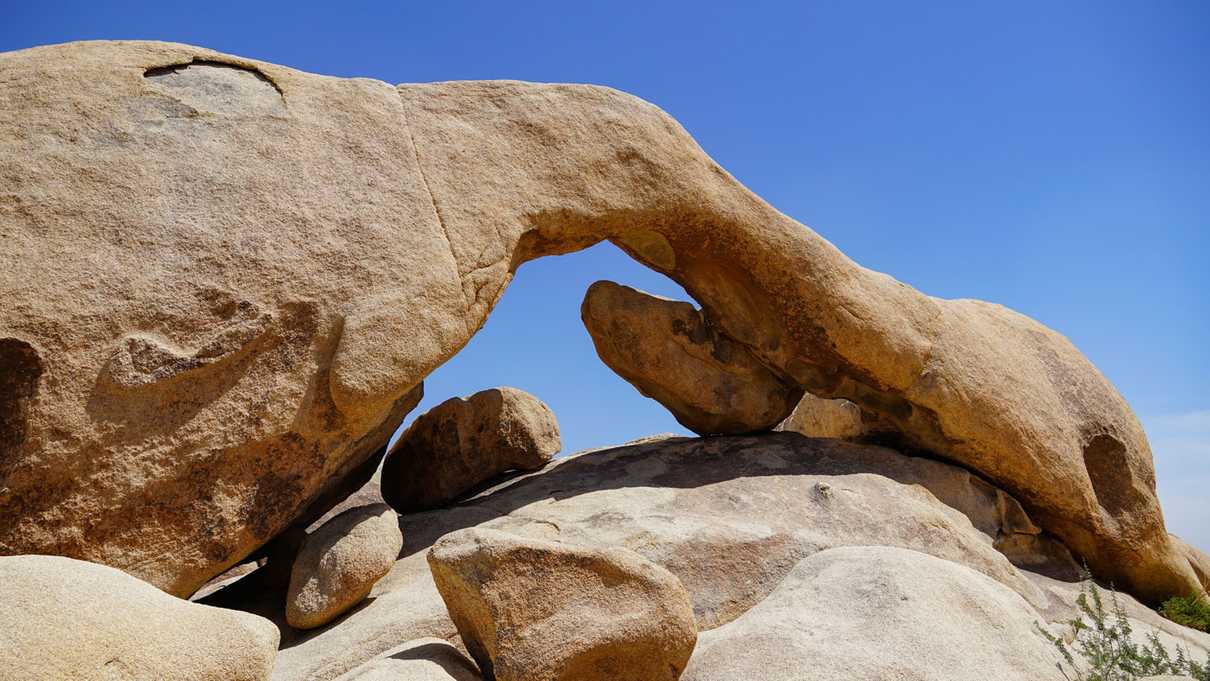 Located off Pinto Basin Road south of Park Blvd near the White Tank Campground is Arch Rock. This natural arch is located among numerous rocks and boulders that one can climb on and around (or under in the case of the arch). 
To find Arch Rock, park at the Twin Tanks parking area and cross the street to find the trailhead. From there, it is a 0.6-mile out and back trail to a short 0.2-mile loop where the arch is located. The trail is easy enough for families to get out, stretch their legs, and enjoy together.
Cholla Cactus Garden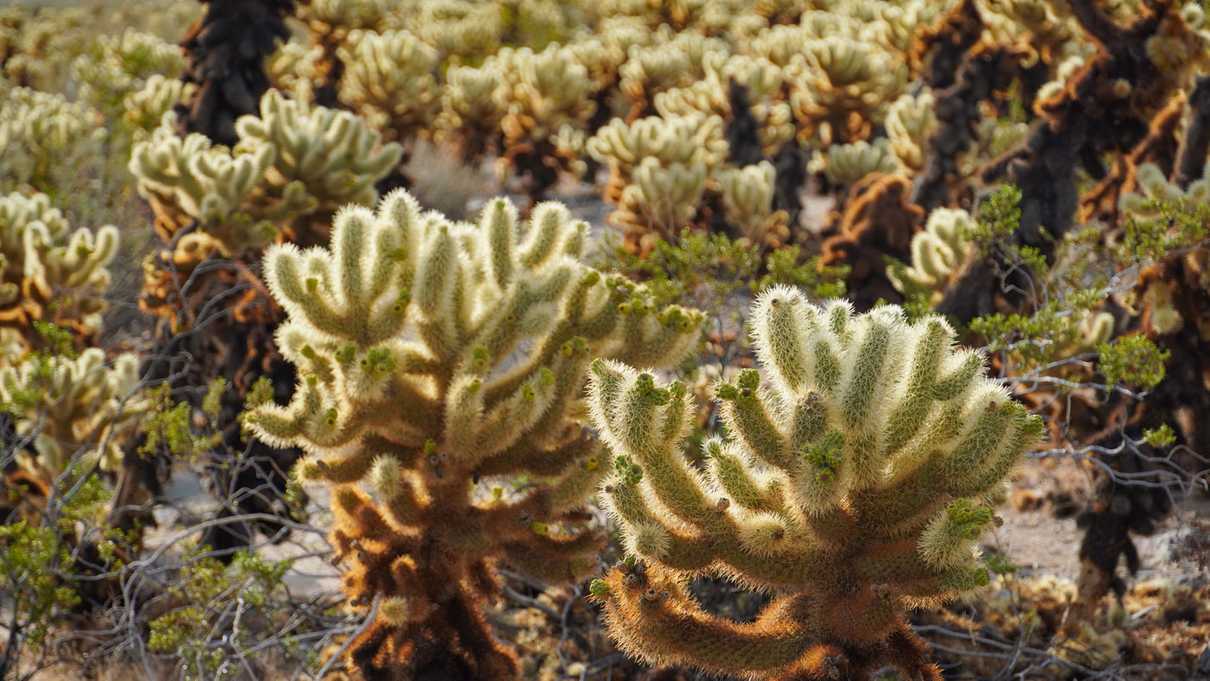 Centrally located on the park property on Pinto Basin Road, the Cholla Cactus Garden resides in the lower Colorado Desert portion of the park. Here visitors will see thousands of cholla cactus plants rather than the Joshua tree that the park is named for.
The 0.25-mile loop trail is an easy and flat 15-30 minute hike through numerous naturally growing cholla cacti. Sunrise and sunset are especially fantastic times to view the cacti as the sunlight hitting the needles makes for a beautifully glowing plant. Care should be taken when walking around the plants as the needles will stick to most anything. They don't call them jumping cactus for no reason!