If you're looking for a truly authentic and unique experience for your fall fun, you really can't go wrong with Apple Annie's in Willcox, Arizona. Located a little over an hour's drive east of Tucson and three hours from Phoenix, the farm features u-pick vegetables in addition to pumpkins. It has everything you could want including a 20-acre corn maze featuring two levels of difficulty. And with social distancing in mind, there's plenty of space for the whole family to spread out and enjoy your time.
We've made this place one of our annual autumn traditions and came out once again for our 2020 visit. Picking pumpkins from a large cardboard box at the grocery store is one thing but making memories and walking through rows of pumpkins growing right on the vine is quite another. This experience is one families will cherish sharing with their kids for years to come.
How Does the Pumpkin Patch Work?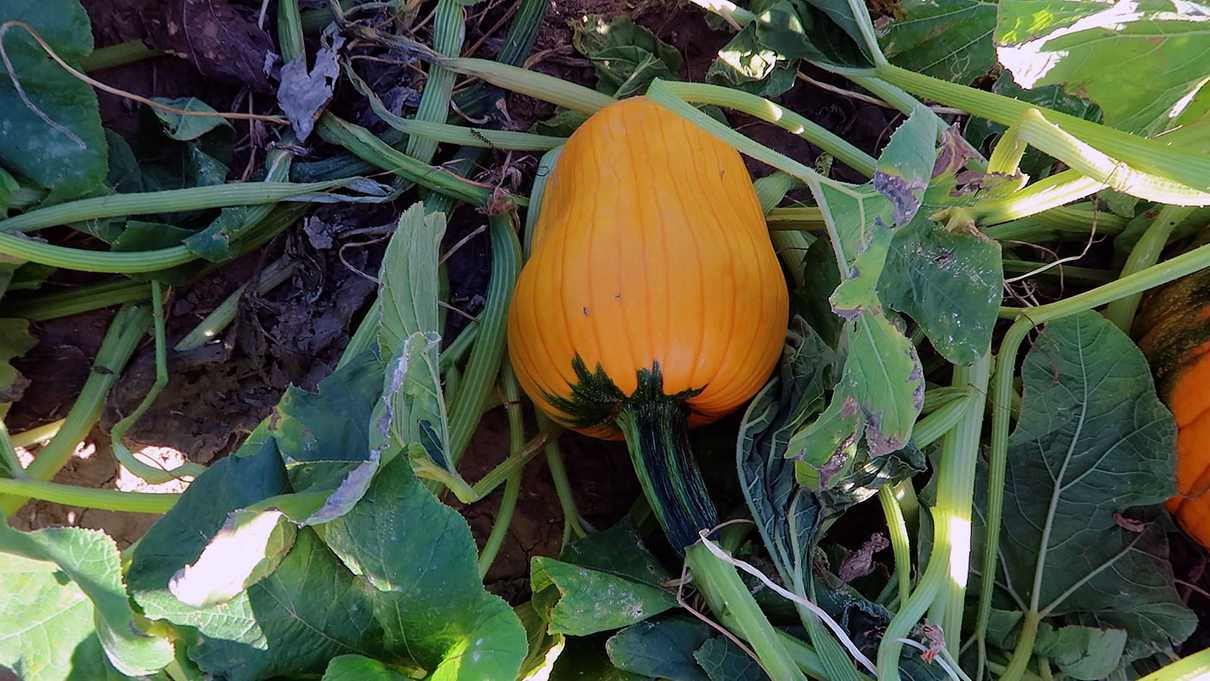 When you first arrive, you will see the marketplace, where you can grab a wheelbarrow and a pair of clippers, to cut your pumpkin right off the vine. Plenty of signs point the way to the fields. From there… wander as much as you like to find that perfect pumpkin! Once you find the one, simply cut it from the vine to free your new gourd friend, load it into your wheelbarrow and make your purchase back at the marketplace. Pumpkins are priced according to size.
If walking to the pumpkin patch isn't your thing, there's also a hayride you can take for $4 a person. You really can't get more into the autumn spirit than that! The location of the hayride pick-up is conveniently located next to the parking lot so not much walking is needed.
Should you wish to see more information about our previous adventures at Applie Annie's selecting pumpkins or picking vegetables, we have videos for you to check out.
Is the Corn Maze Worth It?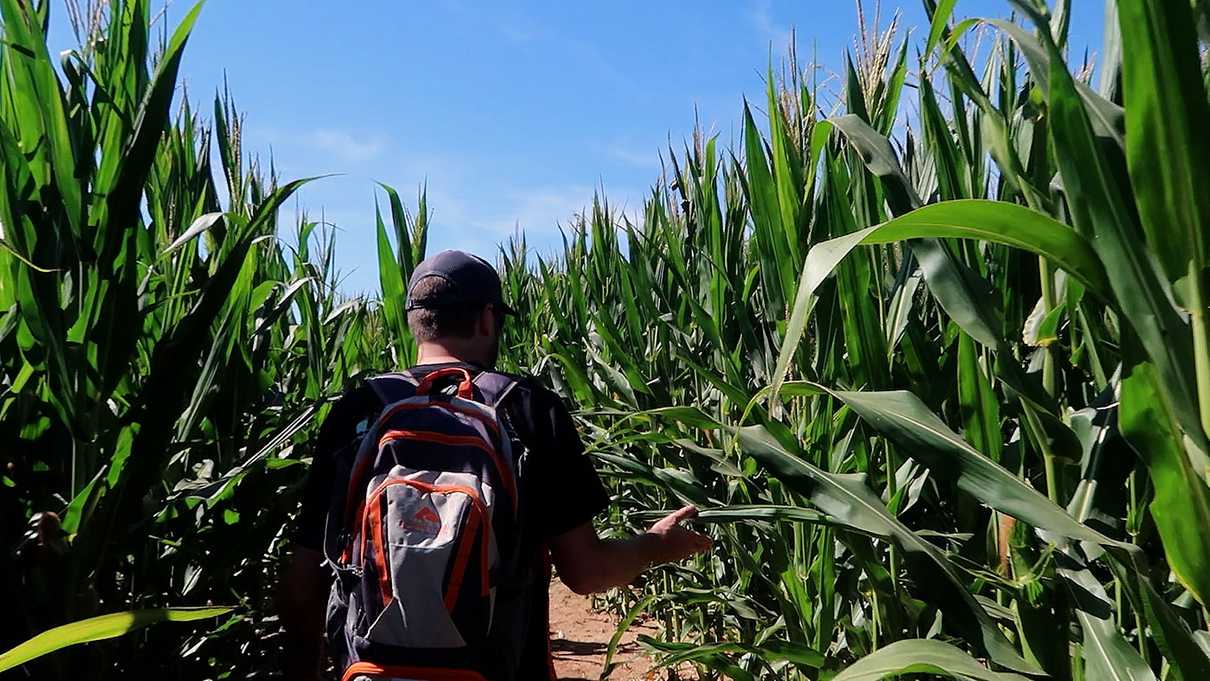 The short answer? A resounding and absolute YES. The maze has two levels of difficulty, intermediate and challenge, with the challenge maze being the more difficult. The maze is family-friendly with no scares. Prices are $8 for ages 12 and older and $6 for ages 3 to 11. If you wish to combine the maze and the hayride, the price increases by $2.
Apple Annie's website states that most visitors spend two hours in the maze, however, in our last two visits we timed our adventure in the challenge maze to be just shy of an hour each time. To assist in navigating the mazes, you can select one of numerous "passports". These pieces of paper provide trivia questions on varying subjects (anything and everything from Halloween to American History). Answer correctly and you are provided with directions as to which path to take.
As Arizona can still be quite warm in late September and October, be sure to bring sunscreen and plenty of water!
How About Social Distancing?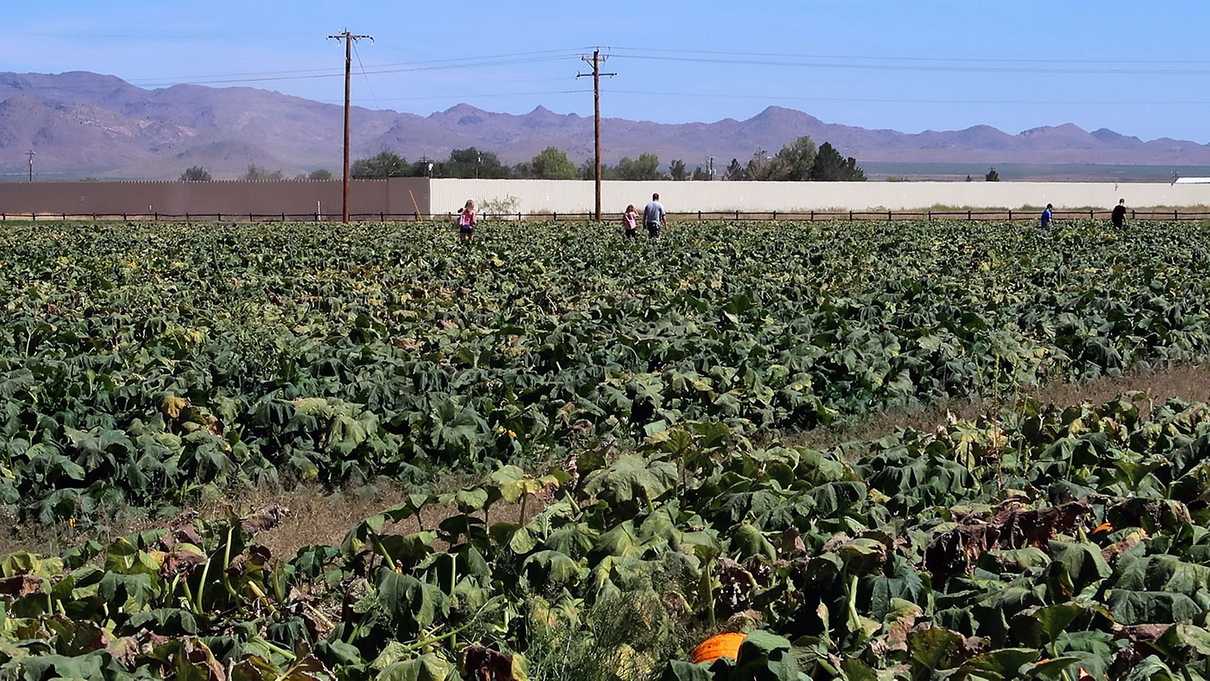 Masks were not required in the maze or produce fields, however, are requested to be worn when in the market area. This area is the most populated and likely the only area on the farm where you will be near others. Social distancing markers are laid out for waiting in line up to make purchases.
The pumpkin patches are so vast that it's entirely possible to be beyond yelling distance from the next group of people. In the hour we spent in the corn maze this year, we only came across groups of other people a handful of times and everyone was respectful of distance.
So worry not! If you're like us and are itching for something that brings about the Halloween or autumn feels in a time that feels anything but normal, you will certainly find it at Apple Annie's.